September has been the most active month of this year. We can say that our OTGSians were active almost all over the world: Lauren, as always, leading in US, Adriano in Brazil, Dat in Asia, and many other WordCamp events in Europe where we were speaking, attending as sponsors or even just attending for the first time!
WordCamp Raleigh and Tampa
I'll start with Lauren Jeffcoat. This month Lauren was juggling her time between support and her other passion, speaking in WordCamps. As we announced previously, she was at WordCamp Raleigh and WordCamp Tampa, but she has also begun the preparations for WordCamp Wilmington where she will be organiser and speaker!
WordCamp Frankfurt
Denise VanDeCruze attended WordCamp Frankfurt. Here, she spoke about Aligning business and community goals and thanks to wordpress.tv you can view her talk in case you missed it.
WordCamp Singapore
Dat Hoang also spoke at WordCamp Singapore about Gaining Customer Loyalty through Support – A Case Study on WPML Team and as we previously announced, here are his slides:
WordCamp Split
Dario, Ivan and Dominik attended  WordCamp Split as representatives. Last year, Dario attended as a speaker and he had a lot of fun there. So, he didn't want to miss it this year and attended again, leading this great team!
It was the preliminary for WordPress Meetup Zagreb where he was talking about how to write to achieve your goals: 5 tips to write better.
WordCamp Sevilla
For me, it was my first time as organiser at WordCamp Sevilla and it was great. This year my role as organiser wasn't as important as I had wished since I had some trips just before the event. Instead I was more involved as a blogger. I have to say that I loved it!  Writing everyday in Spanish, sometimes about the speakers, or about Sevilla or the Wordcamp itself was just great!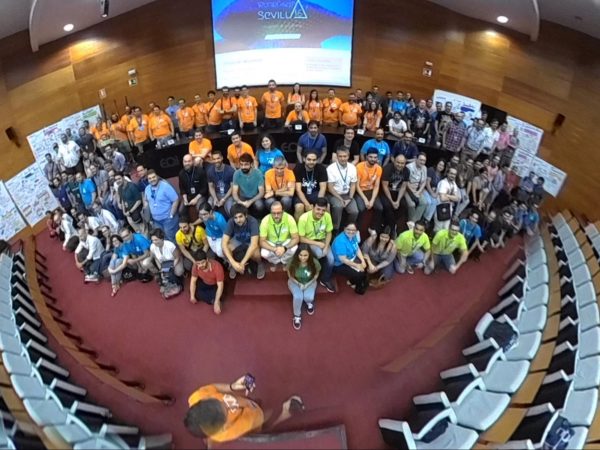 WordCamp Rio and Kiev
To conclude this summary, I want to reserve a space for the OTGSians who attended a WordCamp for the very first time. Sometimes we feel that we are lagging behind those people attending, speaking or organizing WordCamps, but it's wrong to feel this way – we all have a first time.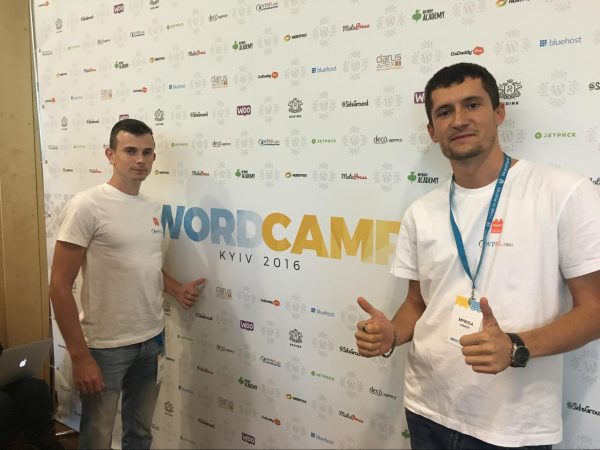 Adriano Ferreira attended  WordCamp Rio and Sergey Ratyshnuy and Nick Lobach were at WordCamp Kiev. Although it wasn't the first time for Sergey, it was the first time for Nick. They all came back inspired with the WordCamp spirit.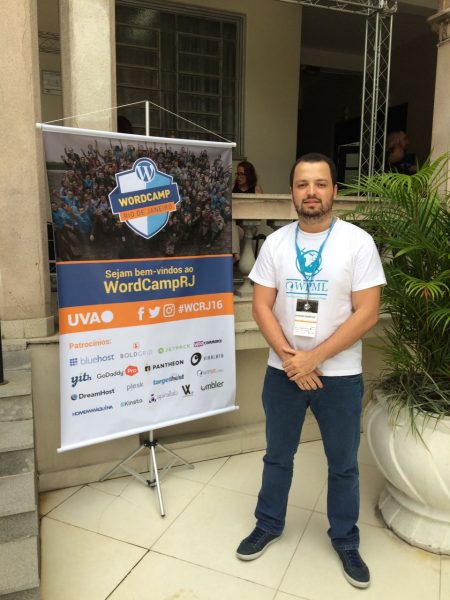 You never know, maybe next year will be the first time for them also as speakers!
Upcoming events
So, what's is next? October seems to be an active month as well. Lauren will be talking at WordCamp Rochester on October 15th about Toolset and How to build destination or business listing websites.
The same weekend, our Indian team will be leading WordCamp Nashik. Harshad Mane has been working hard during these months as organiser. Bigul Malayi has been invited as a panelist for a discussion on "How to contribute to WordPress".  Sumit Singh and Ankit Gade will be our ambassadors as sponsor representatives.
On October 21st-22d, WordCamp Milano will be held and Selena Salustri will be participating as a volunteer. Furthermore, our Dev Team leader Andrea Sciamanna, Vincenzo Carrubba and Valentina Volpi will also be there as sponsor representatives. So, if you have any questions about WPML, this is a great opportunity!
Finally, George Botsev will be speaking at WordCamp Sofia on October 22nd at 2:30pm about Working remotely. As it is his first experience as speaker in a WordCamp, Vuk Vukovic and Dario Jazbec Hrvatin will join him as sponsor representatives.
As you can see, a lot of things are happening these months. It seems like a crazy WordCamp fever is raging at OnTheGoSystems!