On November 5th, I (Andrés Cifuentes), had the opportunity of being part of a great experiment – participating in the WordCamp Incubator program in Medellín. With other 4 volunteers, we were able to bring together more than 90 WordPress enthusiasts at the first ever WordCamp Medellin.
What is the WordCamp Incubator Program?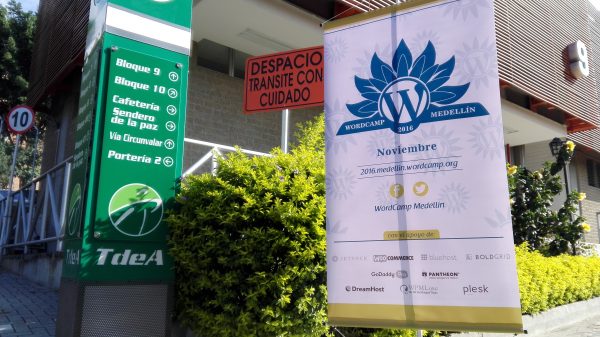 The WordCamp Incubator program is an experiment by the Foundation to help expand  WordPress to underserved areas by providing more substantial organizing support for first-time events. Usually, in order to have a WordCamp in your community you need to have a strong and active community. It is usually measured by your WordPress meetup activity and according to the results, you may be able to organise a WordCamp in your town.
However, this incubator program experiment looks exactly for the opposite: it aims to focus on non- existent  or new communities and to bring them the support of experienced Community leaders such as Andrea Middleton (for WordCamp Medellín) or Rocio Valdivia (for WordCamp Denpasar).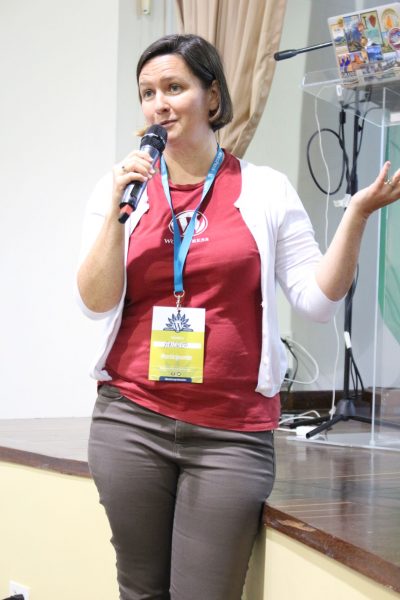 The roadmap
Last year, I spent almost 3 months in Colombia. During this time I contacted the WordPress Meetup of Medellin and we organized a session about WordPress Multilingual.
About this time, I got to know Jason Crawford, an awesome North American guy living in Colombia. We kept in touch for a while until one day he asked me, "How would you feel about having a WordCamp Medellin?"
I just said, "That's what I've been dreaming about ever since I started working with the community".
From that moment on a lot of things began to happen to make it became a reality. We created a very interesting  international team: Johanna (Local), Jason (North American / Local), Samantha (Peruvian), Andrea Middleton and myself. Andrea was to be the leader putting everything together and making this experiment a success. I don't know what would have been the outcome if we didn't have her help.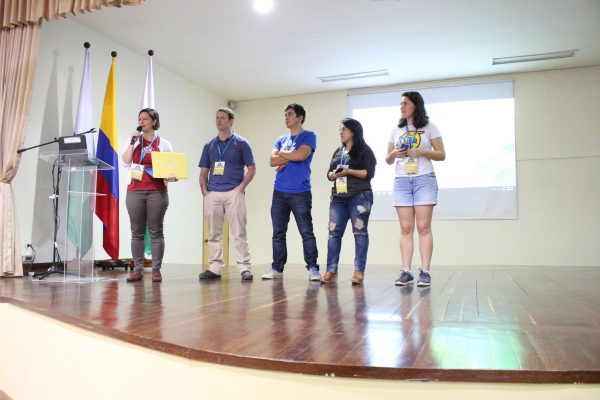 Once we had a team, we jumped to look for speakers. Being part of the Incubator program, Andrea arrived and gathered some amazing international speakers as Karen Arnold, Mike Schroder and Miguel Lezama. But since the purpose of this WordCamp was to create and reinforce a local community, we wanted to promote a strong local presence which we achieved with Catalina Zapata, Santiago Banquet, Santiago Vallejo and Andrew Macia.
The day arrived
We started with the registration process. People arrived on time, so this task was easy to organise. Keep in mind that the community in Medellin is small and we were expecting around 70 attendees. We were more than happy to count over 90 WordPress enthusiasts. People came from Bogotá, Cali, Pereira, Buga, Tuluá and other cities from all over Colombia. I was amazed to realise that there are communities all over Colombia!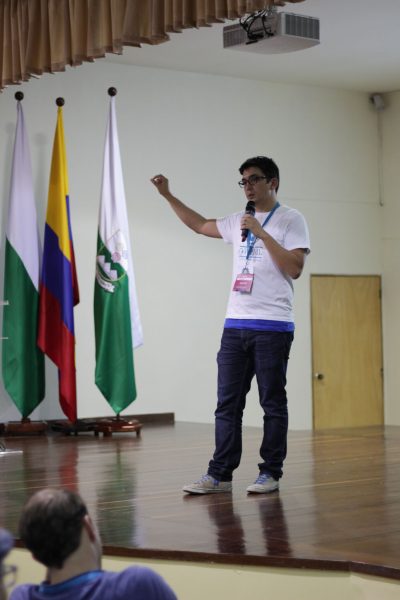 WordCamp Medellín got underway and the moment came for discussions on getting involved with the community, WordPress core, SEO, WordPress Multilingual and to listen to experiences from other developers on other subjects. We had a lot of discussions and it was great to see how the community approached the same problems from different perspectives.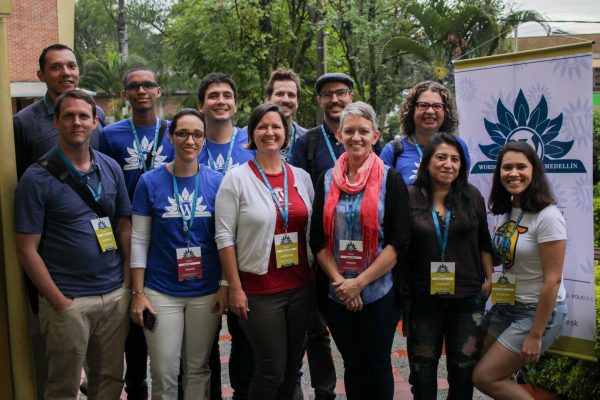 After the WordCamp
The seed for something bigger was planted at WordCamp Medellin. After WordCamp Medellín, we were able to contact communities from different parts of the country. For example, the community in Bogota has started preparations for WordCamp Bogotá 2017. We have already had our first WordPress Meetup after the event and we have also planned our next WordPress Meetup for January.
WordPress Meetups from Tulua, Cali, Medellín and Bogota are now in contact, sharing knowledge and working hard to push the community forward. It only could happen thanks to the WordCamp Incubator Program and the efforts of Andrea Middleton and Jason Crawford to make it grow.