WPML and Toolset plugins are recognised brands by thousands of WordPress fans today. But only few people know that the company started with just one person. Soon after 5 other people joined.
Today we share 6 pictures and 6 stories of people who joined OnTheGoSystems over 4 years ago. Stay with us to see who played a very important part in the growth of the company.
Amir Helzer – from Israel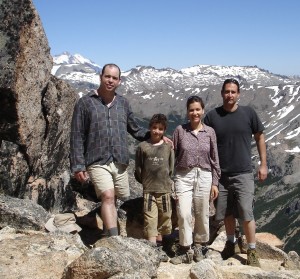 This is a picture of Amir Helzer, Founder and CEO, from around the time the company was just in its very early stages. At that time, he was working on the first version of ICanLocalize service and living in Bariloche.
"We moved to Argentina because we were looking for a pleasant, low-cost country to live and to start an online business. We had India, Chile and Argentina as possible destinations and eventually picked Argentina. The "low-cost" nature of Argentina quickly changed and costs became very similar to Europe, but we fell in love with the country and stayed. We moved back to Israel after 5 years in Argentina to get closer to our family."
People in the picture, from left to right: me, my oldest son – Tomer, my wife – Orit and her brother – Doron.
Bruce Pearson – from Australia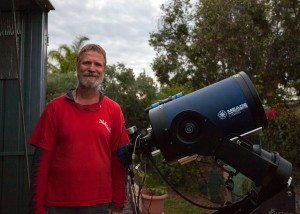 He was the first developer to join Amir. He helped build the software "Translation Assistant" that nowadays is used by hundreds of translators for website translation in ICanLocalize. ICanLocalize is a translation service for apps and websites provided by OnTheGoSystems.
"I think I started working for Amir and OnTheGo Systems in 2008. When I started I was working only part time as I had another job in Australia that I was still involved with. Circumstances changed with my Australian job and Amir asked me to work full time at OTG. I was very happy to do this because I enjoyed working with Amir and the work was interesting and challenging. I was learning new things all the time.
"While I've been with the company I've worked on many things: Translation Assistant and TAS (the server version), Translation Management module for Drupal (some of the ideas from this ended up in WPML),, development of the Views plugin, management of the Toolset Development team, Lead developer for the Layouts plugin, and now I'm working with the WPML development team.
"I've seen the company grow in leaps and bounds over the years. I'm very happy with the progress we've made and the direction the company is going in. Full credit should go to Amir for everything that's been achieved. It wouldn't have happened without his leadership and his drive to create a nice working environment for everyone."
Mihai Grigori – from Romania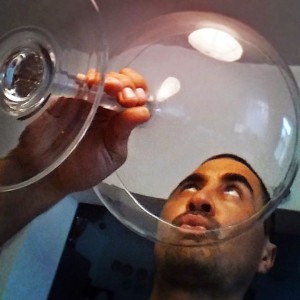 He joined after Bruce and is our second developer in the company.
"I signed up, as a developer, for a project about translating WordPress content via XML-RPC that was going to be hooked to ICanLocalize. Later on it became WPML and adjacent projects appeared too: CMS Navigation, Sticky Links, String Translation etc…
"My first reaction was the excitement of taking part in building something really meaningful. After all these years, I still feel that this was an awesome opportunity for me. Being able to do the work you like is a real bonus; being able to do it surrounded by really nice and inspiring people goes even beyond that.
"I feel really proud being part of OnTheGoSystems and for taking part in laying the foundation of WPML, Types, Views and other products. A big 'thank you' to everyone who I've worked with or am working with at present. I have learned at least a little from each and everyone and found inspiration in many."
Laura de Figueiredo – from Argentina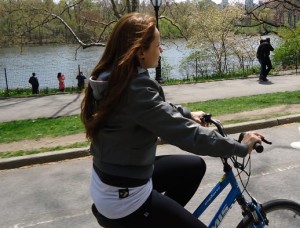 She took over ICanLocalize support and customer service back in 2010.
"I used to be a teacher and translator. Once, back in 2008, I found out about ICanLocalize and registered as a translator. I started doing translation jobs and also sent the support person at ICanLocalize comments about issues I saw for improvement. I had not noticed that this support person called Amir, was the actual founder of the company. When they asked for supporters, I applied and got a quick reply from him for an interview and in 2 days I was working as supporter for ICL. It was amazing! I had great training and learned a lot and soon I was in charge of ICanLocalize general support, helping translators and clients with any issues using the platform.
"I am part of a wonderful team and I feel so happy to have seen OnTheGo grow into a team of 70 people now. It's like a little baby that you see taking its first steps and growing day by day.
I believe I have achieved many things professionally during these 5+ years: I worked in ICanLocalize support, then, when support expanded, I became team leader for ICanLocalize translation service and now I'm the COO and Human Resources Person for the whole company. But my main achievement was to have gained the trust and respect of the people I work with. This is very important to me and I feel OnTheGo is like one big family."
Srdjan Jocic -from Serbia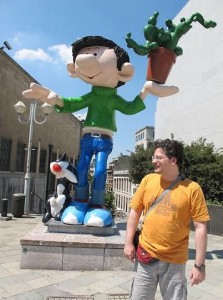 He was one of the first WPML developers to get in touch with theme authors and he is now part of our great Compatibility Team.
"After working at a full-time job and spending some time freelancing, I wanted to find something that would make sense from a long-term perspective. While browsing for something meaningful, I saw an ad posted on some coding forum. It said – 'help needed with making WP themes multilingual'. It rang a bell. Then I met Amir and soon after that Bruce and Mihai. We gathered together around WPML. I was happy to be part of something like that – working with someone instead 'for' someone. My first task was something that I still do today – catching up with theme authors and helping them to get along with WPML.
"I work through various projects; the experience I gain in each helps me understand what is needed to push oneself to another level. The people around me help me to achieve this. My viewpoint on getting involved, working with colleagues and handling tasks has been shaped through my work here. It has influenced other spheres of my life too, in a good way. I feel I have a broader view of things today thanks to my work experience here at OTG. I'm sure even better things are yet to come."
Harshad Mane – from India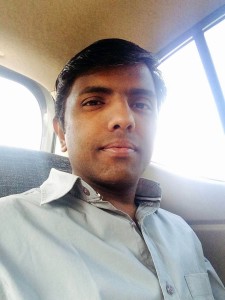 He was our first person in WPML support.
"After being diagnosed with Type 1 diabetes, I began searching on various Job portals for a suitable job to work at from home. I finally wrote an email to Amir and it was Amir who took my interview and gave me the opportunity to join WPML. Initially I was selected for a development position, but to learn how the product works, I was asked to look into the Support forum.
"Time flies by quickly. I hadn't realized it has already been 4 years that I have been working with WPML! I feel good being a part of the Virtual team and look forward to creating new milestones in the coming years. Yes, after working with the Support team for so long, I was promoted to the Compatibility team as a developer. I think that's my achievement.
"The learning experience that I have gained just by being part of OTGS is huge!!! I learn from every single conversation that happens here. Connecting with other teams is so much fun. I don't have words to express myself. I have made some really really great friends along this journey. Thanks again for supporting me continually – looking forward to more support in the future too!."
Thank you all for believing in this project from the very beginning and for your continued loyalty.
Laura de Figueiredo, COO