Last week, more than 20 OTGSians attended WordCamp Europe 2019 (WCEU) in Berlin. Berlin is a city full of contrast, from its history to its design and its architecture. The atmosphere is very unique. We traveled from 12 different countries, that's what we can call a multicultural get-together, isn't it?
But before digging into our WordCamp experience, let's share a few thoughts and photos about Berlin, a truly inspiring city and an ideal place to talk about the future of the web!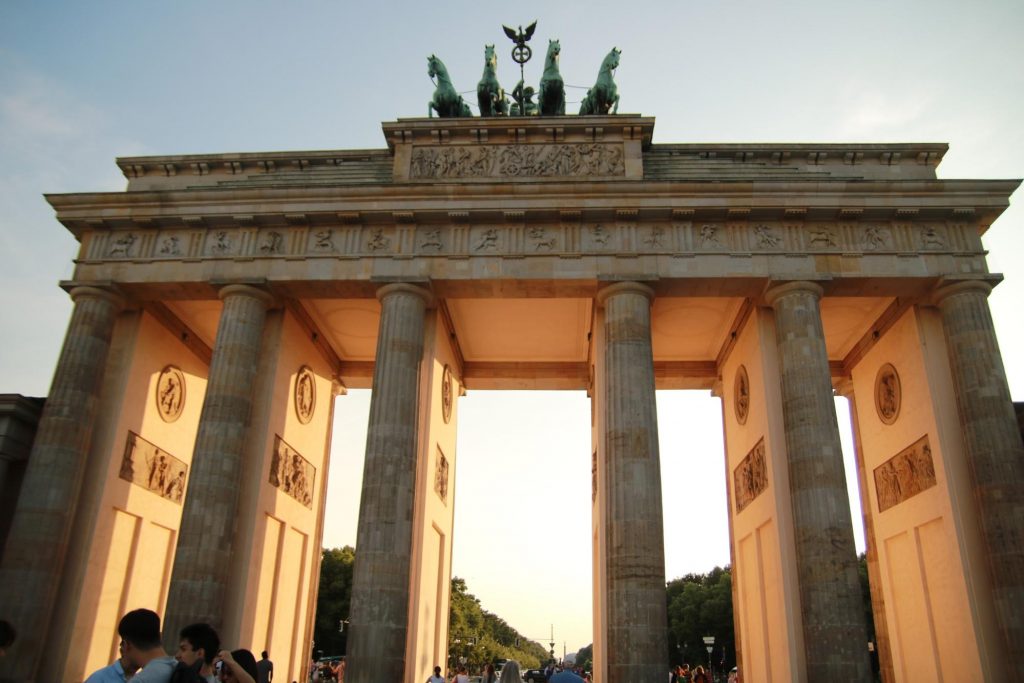 As we are a 100% remote company it's always such a great pleasure to see each other and of course to socialize around delicious German craft beers!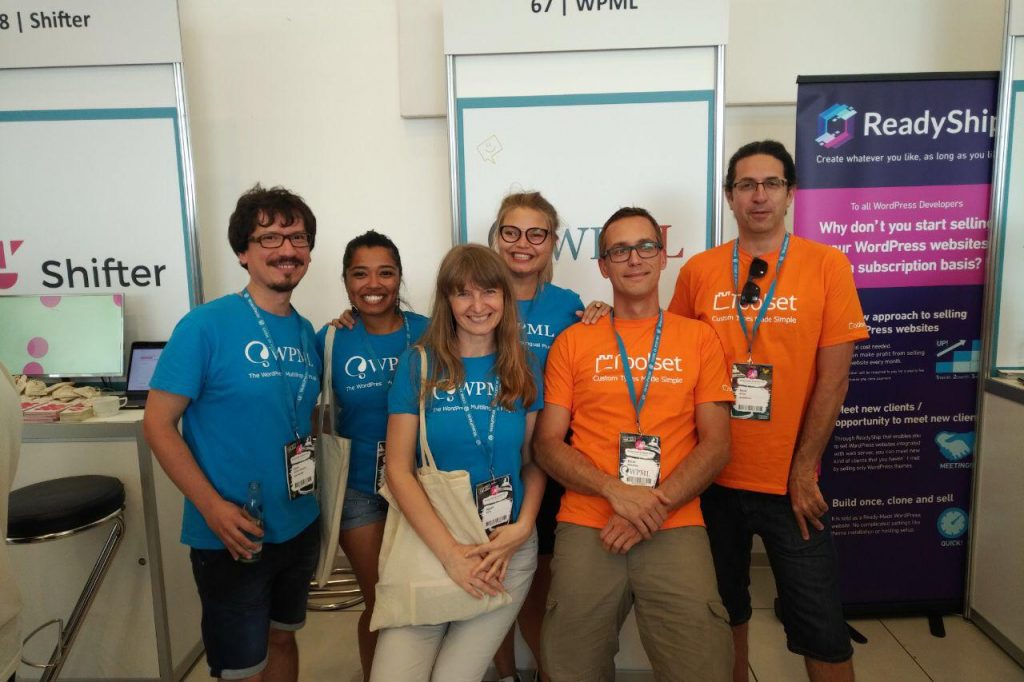 A chance to meet colleagues from all over the world
We had the chance to see some of our team members who came from places far from Europe: Chile, Brazil and Egypt! For some of them, this was their first WCEU so let's see the event through their eyes:
"It was the first time we have attended a WordCamp! We were really lucky that it was WCEU. We found Berlin pretty amazing. It is a mishmash of different cultures which makes it different than any other place we have been to. It was really nice to meet many of our partners. We really can't wait for WCEU 2020!"

Ahmed.M, Ahmed.I & Mohamed from Egypt!
"WCEU was really awesome! It was my first WordCamp Europe and also my first time on the European continent. I had the opportunity to meet and work with some co-workers in person for the first time. Another nice thing was also the presence of other members of the Brazilian community (including the organizers of WordCamp São Paulo). We had a chance to do a meetup and take some photos. I am very happy to work remotely and be able to travel at the same time, which allows wonderful experiences like this one."

Diego, WPML Supporter, From Brazil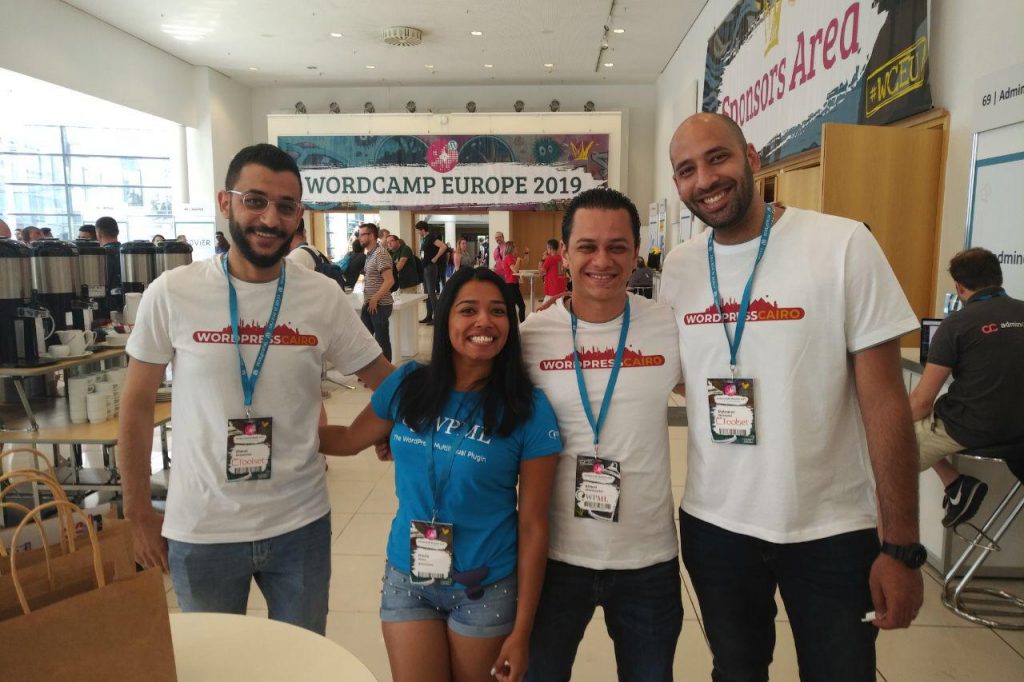 "I came from Chile to my first ever WordCamp! Connecting with peers and stepping away from the computer was an incredible experience! It's amazing to see how remote companies interact and build fruitful business opportunities and connections with other companies and products. It made me feel part of one little piece of OTGS that I hadn't met yet."

Ornela, ICL Marketing, From Chile
WCEU reunited more than 3000 WordPress enthusiasts, a record. A big thanks to the organizers and the volunteers for their efforts in creating such a powerful networking event. It was a good occasion for us to catch up with clients and partners and sometimes even to solve an issue on-the-fly!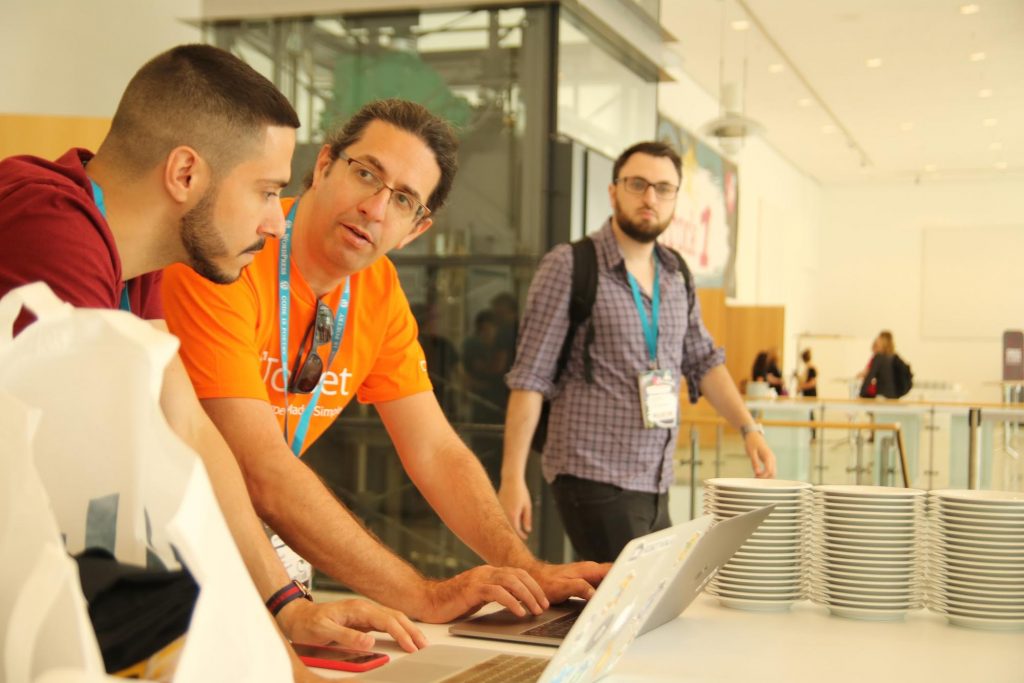 The talks were also inspiring, especially Matt Mullenweg's (the founder and CEO of WordPress), who talked mainly about the future of Gutenberg and said that more than 150,000 posts using the Block Editor were created every day! More improvements are also coming: nested blocks, improved columns, better block management, etc.
If you want to know what's coming to WordPress, you can read more on WPTAVERN. Our strategy is mainly around the block editor, we have added multilingual and dynamic support so we are on the right track for WPML and Toolset.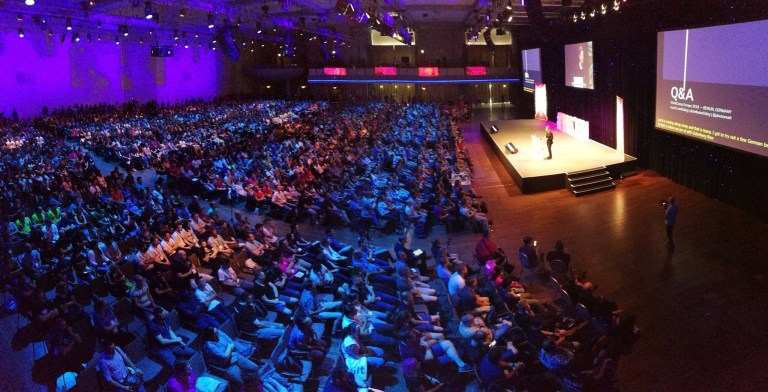 What we got up to at WCEU
We managed to meet our current partners but also create new business alliances in order to offer clients the best multilingual experience ever. Stay tuned because some surprises are coming along: we want to add better support for the most popular contact forms, give the possibility to design a language switcher with Elementor, improve performance and much more.

Amir, our founder, was interviewed by a few bloggers, this is him with Nathan from WPBuilds, a popular WordPress podcast: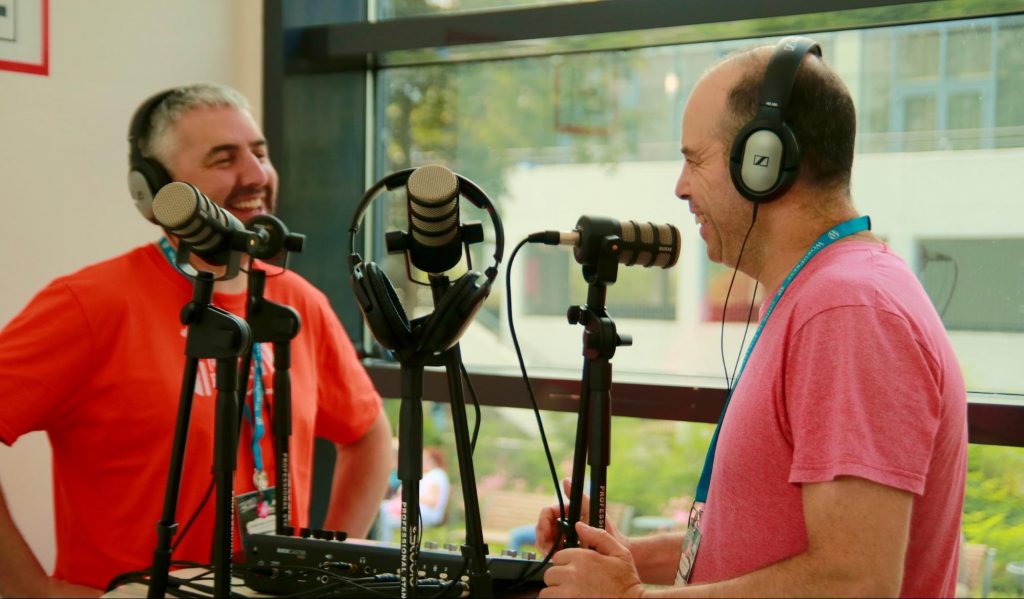 In conclusion, we've attended a lot of WordCamps and this one was definitely one of the best in terms of its organization. See you all next year in… Porto!