OnTheGoSystems had a great end to 2019 with the much-anticipated launch of Toolset Blocks. But we haven't rested on our laurels at the start of 2020! Find out below what our busy teams have been working on in January.
What's new in WPML?
We are completing the work for WPML 4.3.7 which we were planning to release at the end of January, but had to move to the beginning of February.
As mentioned in the last update, this release allows you to transfer the account renewal to your clients.
In addition, we will include a series of improvements covering different areas: page builders, edge-case performance improvements, and more generic fixes.
You can follow all the latest news on our WPML Blog.
Toolset News
After completing a major milestone in December with Toolset Blocks, the Toolset development team is looking ahead towards our goal of providing everything you need to design your site visually.
We are days away from completing another round of development focused on new features that will exponentially increase your styling abilities to make your site fully responsive. This will give you complete control over how things appear on different screen sizes so that they look perfect on all devices.
We also spent some time solving small glitches in Blocks as well as in other Toolset plugins, and we will have updates ready for all of them in the coming days.
We focused again on compatibility and especially on performance, and in some cases, we were able to see huge improvements out-of-the-box, also in our own sites.
Finally, we updated our roadmap for the short and long term, according to the feedback we constantly get from users.
Follow all Toolset news on our Blog.
Our Customers' Support
This month we have improved the chat support flow for clients. This involved some internal changes of chats and tickets assignment, training and assigning supporters to be able to take more chats.

We have been using this new flow for the last couple of weeks and so far we are happy with the results. When our support team is available we offer to chat as a default option. When the chat capacity is complete clients are directed to open email tickets.

We will make further improvements but the final version will be very similar to what we have been developing over the last few weeks.
Community
Partnerships, Compatibility and more…
In recent months, we've been working on 2 major glue plugins to improve the user experience when using contact forms with WPML. Two of them are ready.

Ninja Forms Multilingual 1.0 is already live and available for download! We are offering a better translation workflow for Ninja Forms users. This form plugin is used by more than a million WordPress users and has been downloaded more than 20 million times. We are working with the Ninja Forms team on spreading the word about this new feature to the WordPress community
WP Forms Multilingual is also ready to be released and will be available shortly. We are excited to be working with Syed Balkhi (also the founder of WPBeginner) and the team at WP Forms which has 2 million users.
Translation partners
We started this year by releasing our completely revamped Translation Services page.
Now this page is much more useful as you can filter translation services by certifications and services they offer. For instance, you can look for a service that also offers software localization or even interpreting! In this way, you can translate all the extras that come with WordPress translation (brochures, apps, multimedia).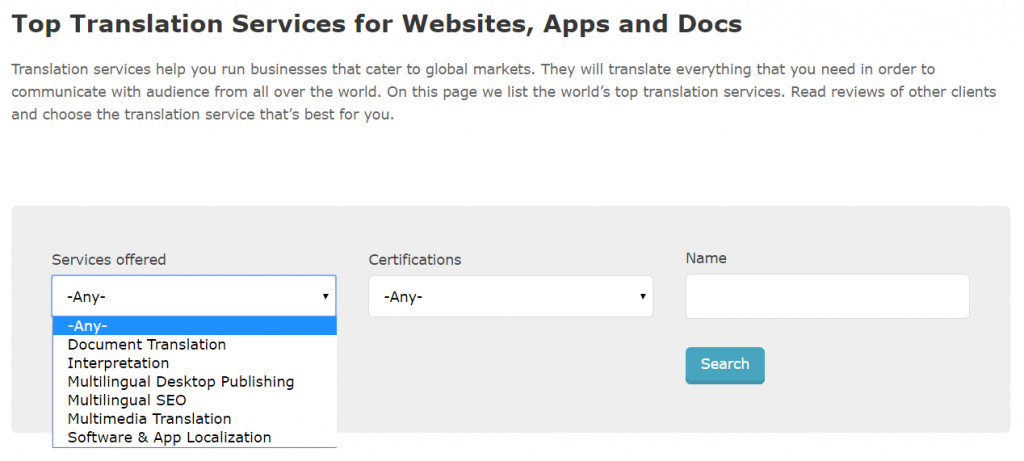 You will also find that we added a star rating system. We included this to help you make the right decision when selecting a Translation Service. We want you to know what other clients think and what their experience was like.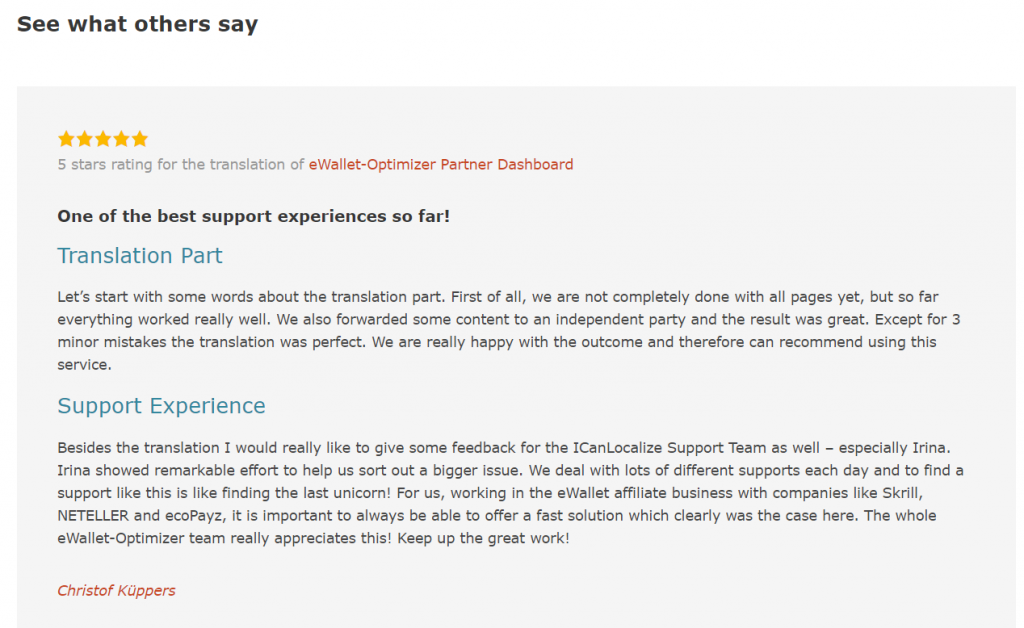 If you have already worked with some of our partners, don't hesitate to review them. Simply find your translation service in the list and click 'Review this service'.

As you can see, we were pretty busy but so were our partners.
This month we integrated with a new Translation Partner: Dadan Translations from Poland. Read here the announcement by the CEO Michal Dadan.
Also, our recently integrated partner Nexya presented its New way to translate websites.
And, our partner Linguarum, presented its perfectly explained WPML page.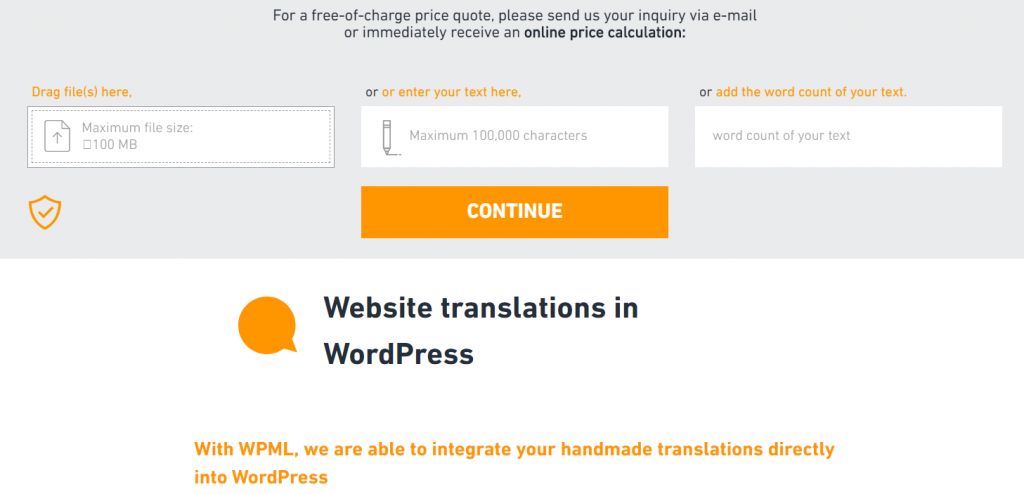 Our Translation Partners are ready to help you populate your WordPress site with top-notch translations by human certified linguists.
Don't miss the chance to go global and do it with quality.