In March, all our teams were busy with bigger, ongoing projects. This includes better workflow for using external translators in WPML, as well as new compatibility with popular themes.
WPML News
One of our biggest projects at the moment is to make it easier to work with external translators. We are working on completely revamping the tables listing translation jobs. Besides easier management of translation jobs, it will allow users to see the exact cost of each job. Additionally, users will be able to export jobs to a spreadsheet, so they can easily handle billing and payment with external translators.
The second bigger project is making our new OTGS Installer plugin easier to use. The purpose of the plugin is to have an easy entry into the world of OnTheGoSystems plugins. Currently, it only provides a list of all plugins without any recommendations and the interface is not easy to use. We're changing that so that it will do most of the work for you and clarify exactly what you need.
As the first little step towards this improvement, we released a tiny update in March, which guides the user to only install our WPML Multilingual core plugin. Then, it lets the WPML wizard recommend other necessary plugins it detects. However, this is just a temporary solution until we have the complete new OTGS Installer wizard complete.
Besides these two projects, we are working on extending our support for the WordPress block editor (aka Gutenberg) by creating a dedicated Language Switcher block. This will allow users to easily add a language switcher anywhere in the block editor which will be especially useful for themes using the new Full Site Editing feature in WordPress.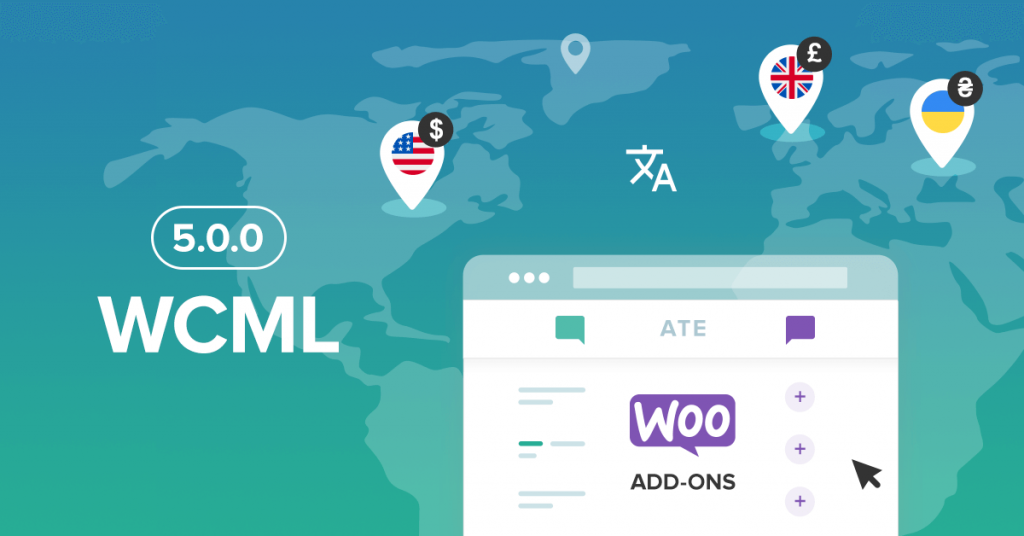 Last but not least we released ACF Multilingual 1.10.0 and the first beta for WooCommerce Multilingual 5.0.0. Like all our betas, it is available to everyone from their account's downloads page by selecting the beta channel.
Toolset News
This month, the Toolset team focused on finishing up an important bug-fixing release. The new update should go live in April and will include a number of fixes and improvements reported by our clients.

Our team is also working on an improved downloads page. The idea is to simplify the installation of Toolset components you need for building any particular type of site.
Compatibility News
This month we have been hard at work to improve our directories for compatible themes and plugins. With these efforts, we aim to clean up our database and make sure that WPML users can access useful information with ease.
As an ongoing project, we will also be reaching out to various partners (new and old) to make sure we are recommending the best third-party solutions to our clients. We have already begun some work with authors of various import/export plugins and will continue to approach various other categories throughout the year.
On the topic of useful solutions for our clients, we are happy to say that we are now fully compatible with the Houzez theme. As one of the most popular and comprehensive real estate themes on the market, it was a no-brainer to ensure that our clients would be able to translate its texts without any hassle. This effort has significantly decreased support requests and we are now happy to recommend it to clients. You can find out more about this important partnership in this article.
Another theme that is much-loved by our clients is Blocksy. Based on our new automatic translation features, they have published a nice post explaining how to easily translate your blocksy WordPress site using WPML.
Some other notable mentions for WPML this month come from FooEvents who explain how to create fully multilingual events websites and OptinMonster who have listed WPML as one of the most important WordPress plugins for growing your business.
For Toolset, we worked with ThemeHigh to ensure that our plugin was compatible with some of their most popular WooCommerce extensions. As a result, we can now offer a great solution for building custom WooCommerce experiences as detailed in this post on ThemeHigh's blog.
Finally, popular WordPress agency QuadLayers listed Toolset in their round-up of best WordPress custom post type plugins for 2022.
Translation Partner News
We started on a new project to make it easy for translation services of any size to easily translate content coming from a WordPress site. We tested the workflows in a related pilot project with a few services and now we know exactly which aspects of the whole workflow and interface we need to polish before making this available to everyone.
Thanks for reading…
And stay tuned for next month's updates!