Here at OnTheGoSystems, we offer more than just the freedom to work from wherever. We also give our people the freedom to expand their mindset by pursuing various interests and passions.
Our team is made up of 100 people from all over the world and we're doing our best to embrace each person's individuality. This is why we go the extra mile and provide all OnTheGoSystems members with yearly allowances for things they love to do.
The concept of staying healthy depends on preferences – some prefer physical stimulation, while others prefer mental stimulation. It's also no secret that as we grow and develop, so do our wellness needs.
In line with this thought, we've renamed our Scholarship program to Body and Mind Movement program (BAMM).
Here are just a few of the ways our fellow coworkers embraced BAMM recently.
The Art of Fighting – Aikido
Andrés, a member of WPML's Compatibility team, knew that it was time to try something different for the sake of his physical well-being.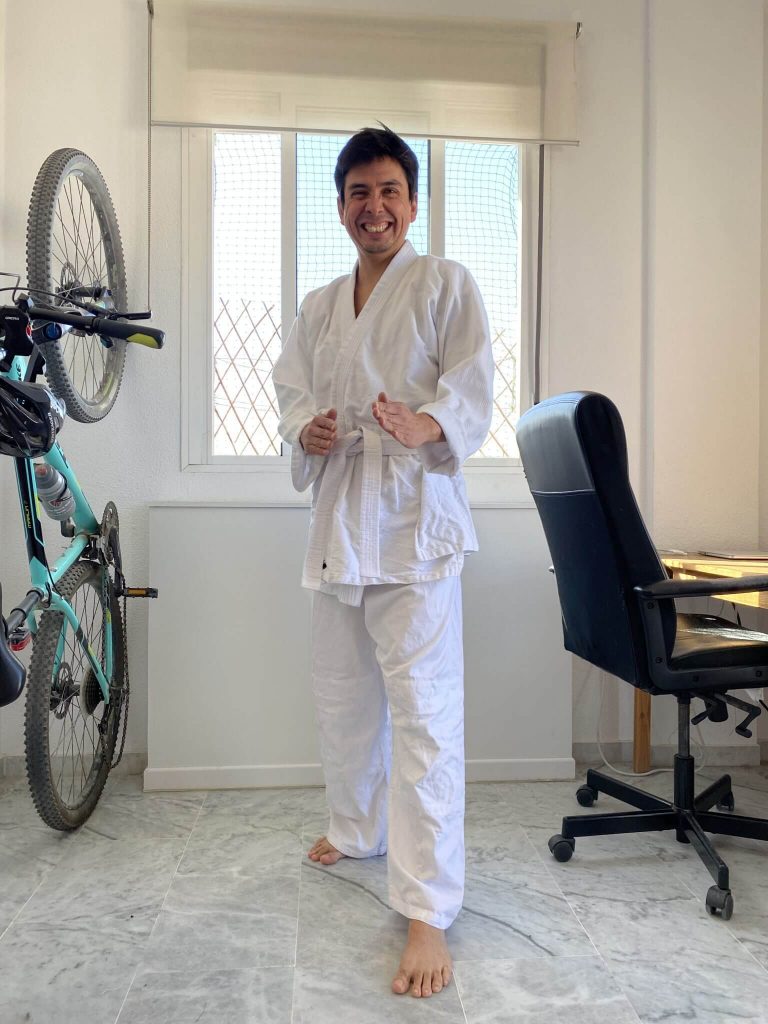 Andrés, why did you choose Aikido classes?
Last year I had a lot of back pain and I felt my body was asking me to move more. We spend many hours sitting in front of the computer, so making myself attend aikido classes sounded like a nice way to start 2022.
Have the BAMM activities benefited you in any way?
Totally, it's been a month since I started these classes, and I'm already feeling the change. I'm feeling more dynamic and less stressed. I also no longer have a backache. Now, my whole body hurts (LOL)!
Walk, Pose, Strut, and Dance in Heels!
For Irina, our HR & Admin Assistant, it was all about finding an activity that would help her maintain a positive and balanced lifestyle. And that's exactly what she found in dancing lessons.
Irina, why did you choose to use the BAMM program for dance lessons?
At first, I was looking to join a tango club in my town. But then I realized I wasn't ready to dance in pairs with someone I was not familiar with. That's why I decided to start with female-only classes. The class I joined is called "High Heels". It improves self-confidence and makes you feel young and attractive. The lady who teaches it inspires me with her energy and beauty. I always try to approach great positive people!
How has the BAMM program impacted your life?
I enjoy the chance for social interaction and personal talks between just girls. I feel like I miss out on this sometimes, being at home most of the time.
These classes also led me to try a different form of dance, which is pole dancing. I take it as a sport. Overcoming physical gravity and aiming to lift above the ground using hands only, which is challenging. I often have bruises after training, and this is normal for this type of sport. The girls in the group are usually in their 20s, and I feel like I've gone back in time to that age ?
Soon, I'd like to try dancing in pairs again. It takes more social courage, which I'm gaining.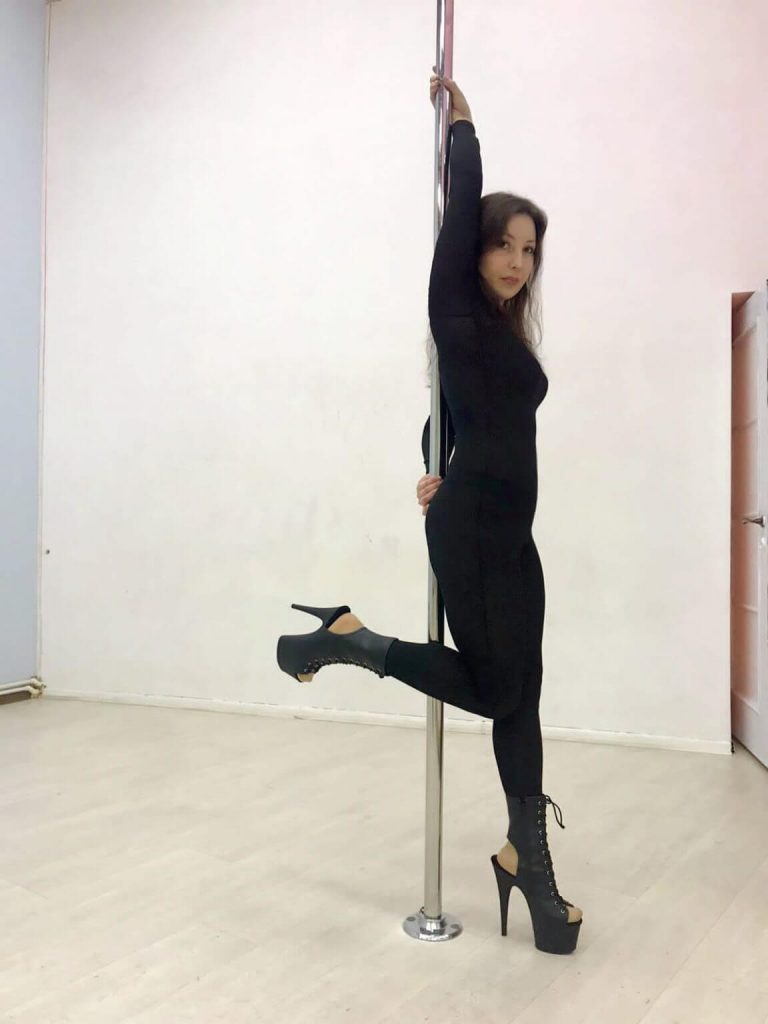 Officially Certified: Yoga for the Little Ones
Our WPML Supporter Lauren has been a yoga teacher for a while now, so it only made sense for her to expand her horizons. This time around, Lauren decided to take her knowledge to the next level by becoming a certified yoga teacher for children.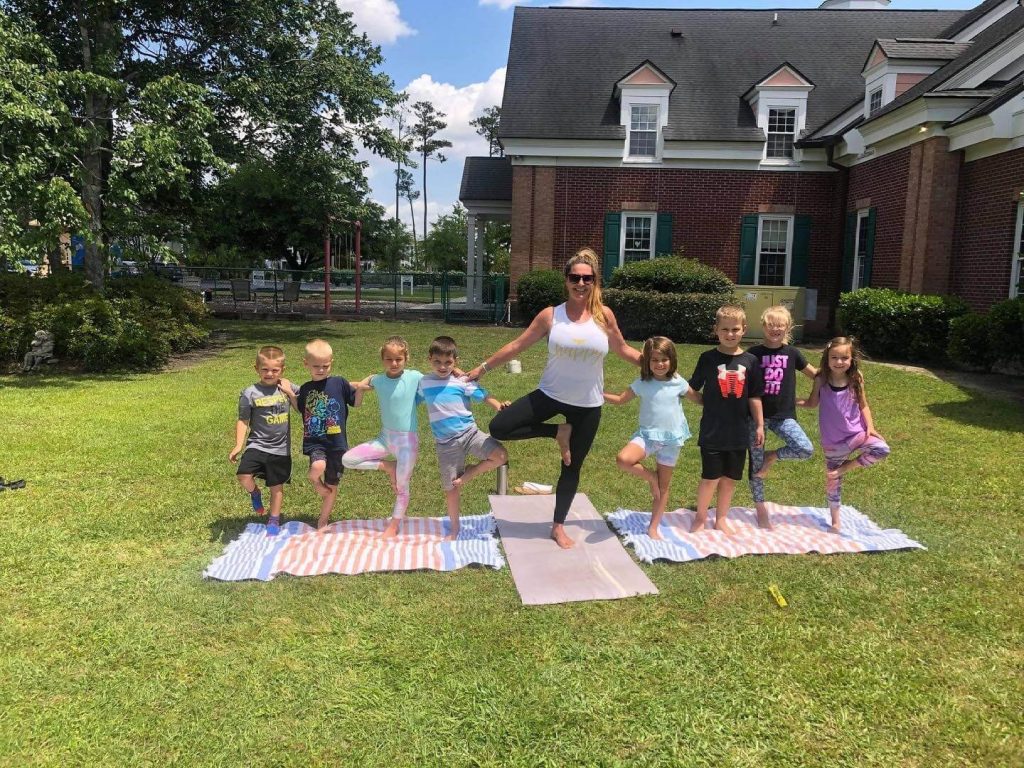 Lauren, why did you choose to get certified in Children's Yoga Teaching?
I chose this because I have thoroughly enjoyed teaching yoga over the past few years and have really wanted to expand the practice to be able to bring it to children. I saw a lot of benefits in my son when he started practicing yoga with me, which motivated me to bring it to other children. I am so happy I completed this training and was able to teach yoga at my son's school this year.
How do you think the BAMM program adds value to your life outside of OTGS?
BAMM adds huge value to my life outside OTGS because while I LOVE being able to work from home, I also love socializing and being able to teach children's yoga brings me outside the house, and I am surrounded by children and families who are eager to learn the practice.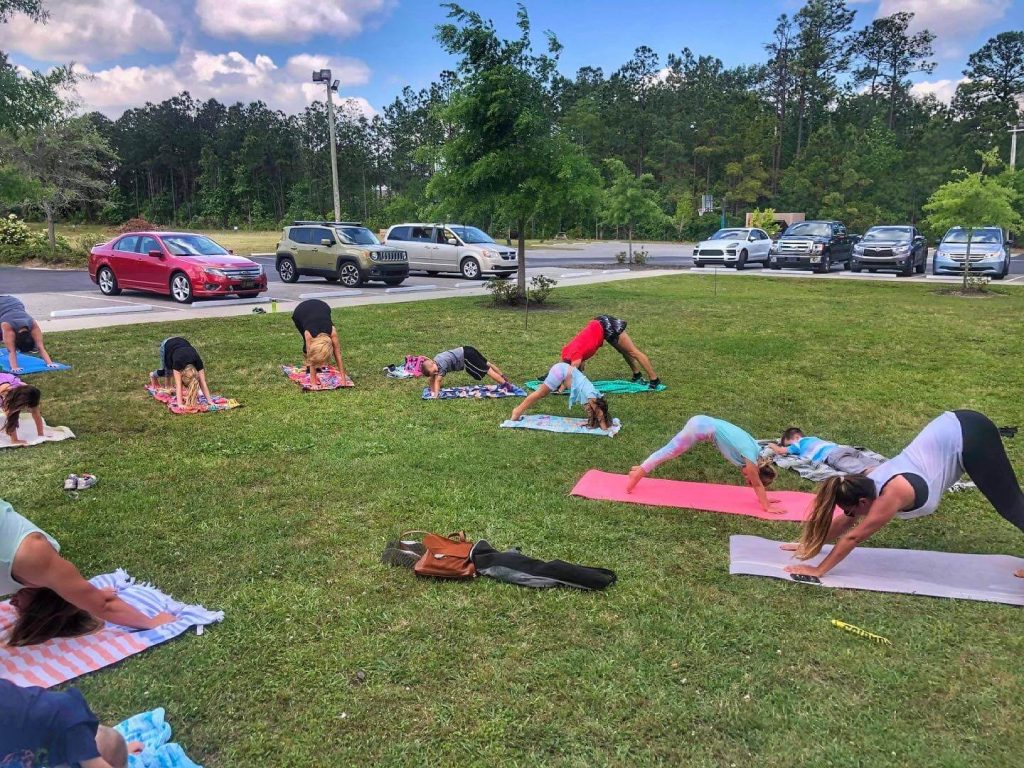 BAMM in the Past
Each and every person has their own definition of health and wellness, so it's no surprise our fellow team members use BAMM in a variety of ways.
To see how OTGSers have made use of the program in the past, check out the previous installments of this series: Part I, Part II, Part III, and Part IV.