Here at OnTheGoSystems, WordPress is at the core of what we do. However, we also have a deep connection to the software through our team members, who are regular contributors to the WordPress community.
WordPress is best known for being the world's most popular content management system, but what really makes it powerful is the way it was built. WordPress has grown into the strong software it is today thanks to the hard work and contributions of thousands of people around the world.
To contribute to WordPress, you don't need to know how to write code or fix bugs. You can also give back to the community by organizing, attending, or volunteering at events like WordCamps and local WordPress meetups. These events are a great opportunity to share knowledge, get involved in exciting new projects, and meet fellow WordPress enthusiasts.
Getting Involved in Local WordPress Communities
When talking about the WordPress community, it's impossible not to mention our WPML Support team member, Bigul Malayi. In 2008, Bigul started customizing WordPress sites for clients. He quickly realized his love for WordPress and began contributing to WordPress forums in his free time. In 2012, Bigul joined OnTheGoSystems and started working in Quality Assurance (QA).
As Bigul himself says:
Joining OTGS was one of the best decisions I took in my life. After getting the green light from our founder Amir Helzer, I began to attend open source events in my area. In October 2012, I attended my first WordCamp in Mumbai – and flew on a plane for the first time!
At his first WordCamp, Bigul met and connected with active members of the Indian WordPress community. He began to attend WordPress meetups and WordCamps as an organizer, speaker, mentor, and volunteer. In the meantime, he and some members of the Indian WordPress community started local WordPress communities in Kochi, Thiruvananthapuram, Kozhikode, and Palakkad. After organizing three WordCamps in Kochi, Bigul was also given the opportunity to be a part of WordCamp Asia and WordCamp India as an organizer.
We asked Bigul to tell us how some of his experiences have helped him become a part of the WordPress community:
I would like to credit WordPress as my butter and bread. So contributing back to WordPress is always a pleasure. As part of the WordPress Polyglots project, my Kerala community friends and I started to localize WordPress into Malayalam (my mother tongue). This gave me the opportunity to become part of the WordPress Translation Day Event multiple times. I've met many talented people at these events, and was even selected as one of the top contributors.

My contributions to the WordPress community and localization project also gave me the chance to attend the WordPress Community Summit in 2017 with my colleague, Andrés. I was representing my country and that made me proud. During that time, I met many of the great WordPress contributors from around the globe in person.
Supporting Other Members of the WordPress Community
Earlier this month, 3 members from Bigul's local WordPress community organized an opening event for their startup, Sprintisle. Founded in Kerala, Bigul's native region, Sprintisle is a software product development company with a focus on building and supporting news portals and eCommerce sites. They're also no stranger to our WordPress plugins, WPML (WordPress Multilingual) and Toolset.
Because the founders of Sprintisle are involved with the WordPress community themselves, it was important to them that somebody who shares their passion for the open-source software take part in the grand opening of their new venture. And what better person for the job than our very own Bigul?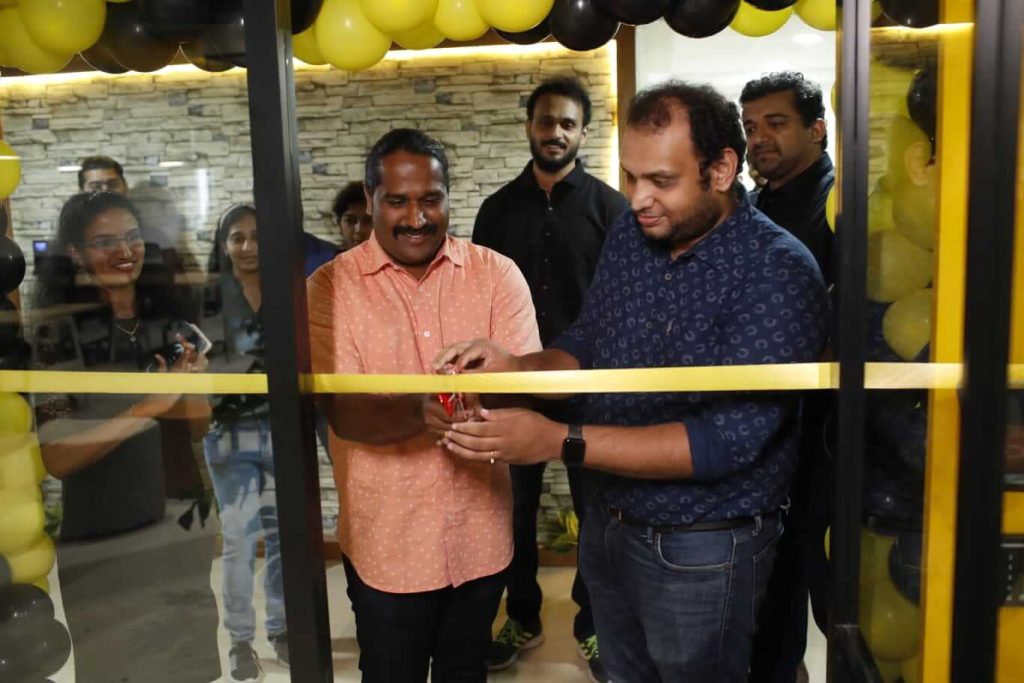 Needless to say, the event was a great success and a reunion of WordPress enthusiasts in Kerala which allowed everyone to connect with one another. For Bigul, it also gave a chance to meet and speak with some of WPML's compatibility partners.
I'm grateful to have my company and team members supporting me in all of these activities. These achievements wouldn't be possible without their support!

Bigul Malayi
Bigul was kind enough to share some photos from the big day with us:
As Bigul's experience shows us, when you get involved with the WordPress community, you invite a host of opportunities your way. The community is friendly and welcoming and gives you the opportunity to learn about WordPress, develop a new business, and even make new friends.