WordCamp Kolkata 2022 took place on December 17-18, 2022. WordCamp is all about bringing the WordPress community together to collaborate, share ideas and learn from one another. And that's exactly what OTGSian Faisal Ahammad set out to do.
Namaste from Kolkata
Kolkata is a destination worth visiting. It is culturally rich, vibrant, and exciting – making it a fitting host city for the buzzing WordCamp.
While there, I took the opportunity to explore the city, sample the local cuisine, and purchase clothing, shoes, and other items. I was pleasantly surprised to find that the prices were very reasonable and the quality of the goods was excellent.
I can recommend visiting Bazaar Kolkata, Shree Lather, Kathleen, and Dhaka Hotel.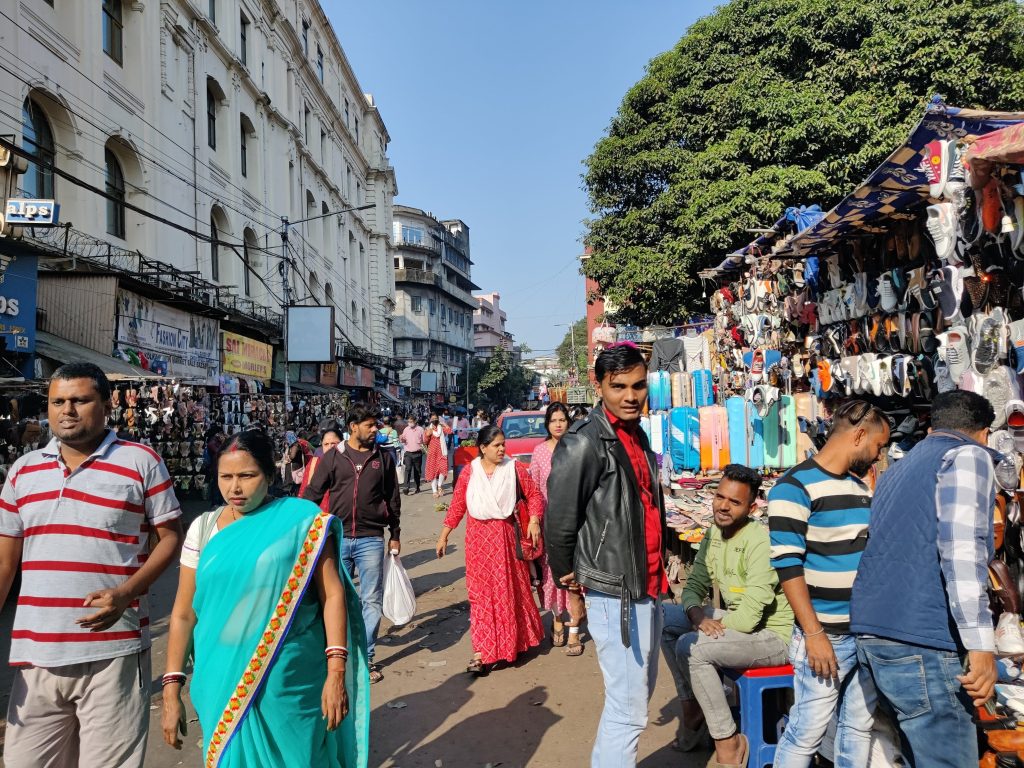 Day 1: Contributor Day
Being in Kolkata was an exhilarating experience, and I was eager to take part in Contributor Day. It took place one day before the main event and is an amazing way to give back to the WordPress community.
After a hearty breakfast, I met up with my friends and attended the Contributor Day program at Rabindra Tirtha, a cultural center in Kolkata.
There were five or six teams present, including:
Core
Support
Themes
Plugins
Polyglots
I joined the Support team to learn how to provide the best assistance on the WordPress forum.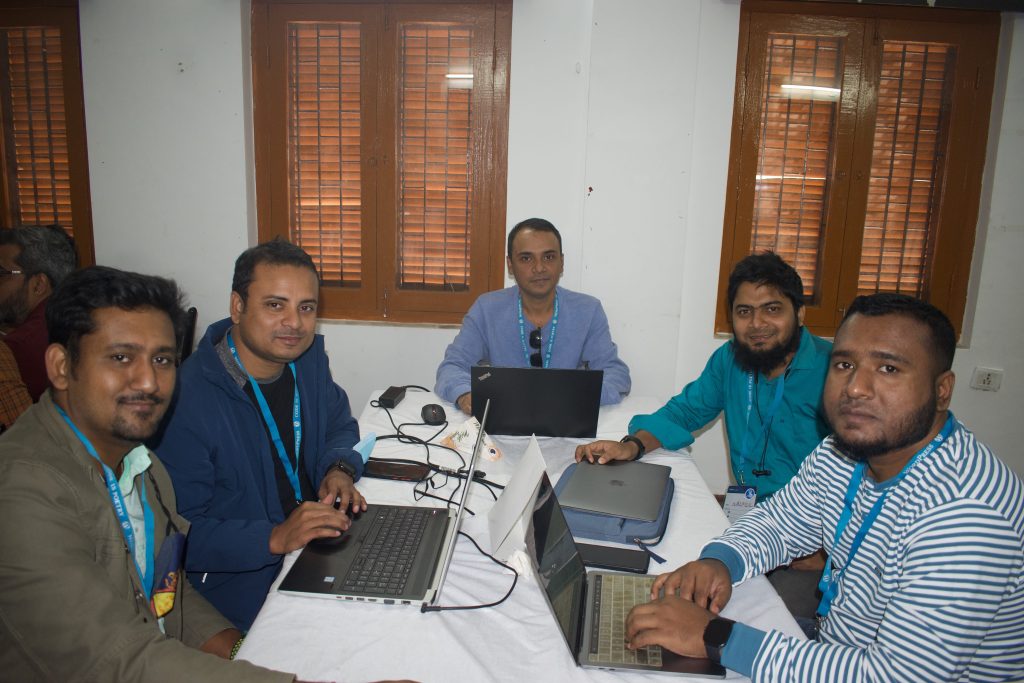 My teammates were incredibly helpful. I discovered a few extensions/scripts that made contributing to the forum much more straightforward.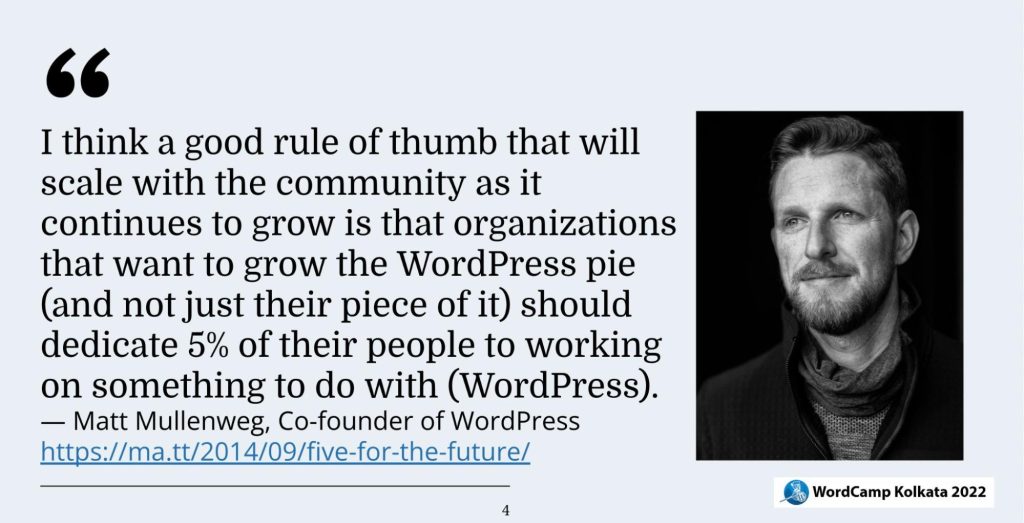 Day 2: The Main WordCamp Event
On the day of the main WordCamp event, my friends and I set out to locate it with the help of Google Maps. We ended up being two hours late.
Once there, I made some friends from Bangladesh and received swag from BlueHost, MilesWeb, Pantheon, and WP Developer.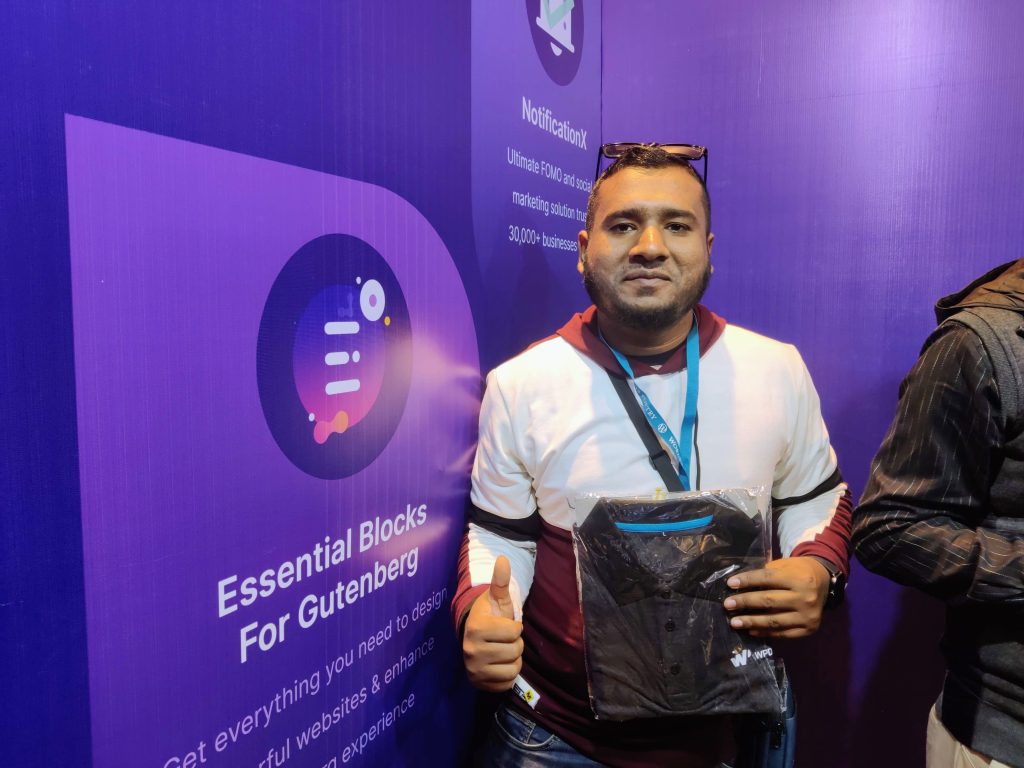 Of the many sessions I attended, the following five were my favorites:
Headless WordPress + Astro 🚀
7 Tips For The Remote Project Manager
Five for the Future: Succeed by Contributing to WordPress
Headless WordPress, Explained
MySQL big query: 60 second to less then 1 sec
But if I were to choose one favorite session, it would be Five for the Future: Succeed by Contributing to WordPress by Hari Shanker. Hari explained the importance of contributing to WordPress and the Five for the Future program, an initiative I previously hadn't heard of. It was an eye-opening experience that I will never forget.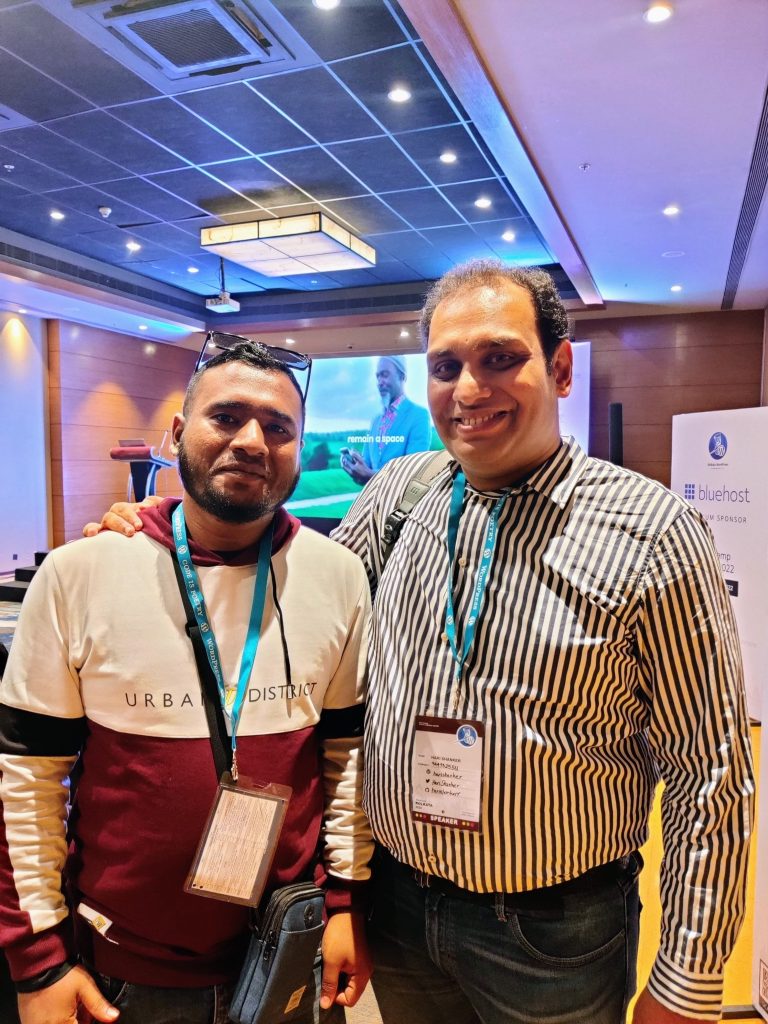 Without a doubt, the WordCamp Kolkata event itself was an incredible, life-changing experience. It was very well organized. I look forward to attending WordCamp Asia 2023 next February and reuniting with some of my OTGS friends.