Ivan Čurdinjaković, our latest Star of the Month, combines his tech wizardry and dedication to make invaluable contributions to our Systems Development team. Join us for a behind-the-scenes look into Ivan's exciting journey, daily challenges, and life in the fast lane with a global team.
Can you tell us a little about yourself?
I live in Vinkovci, a small town in the small country of Croatia on the small continent Europe. I'm the youngest of 3 brothers, and both my parents were teachers. It just so happens that my wife's parents were also teachers. No wonder we found each other :)
Our family enjoys traveling together. We have a goldendoodle named Midna.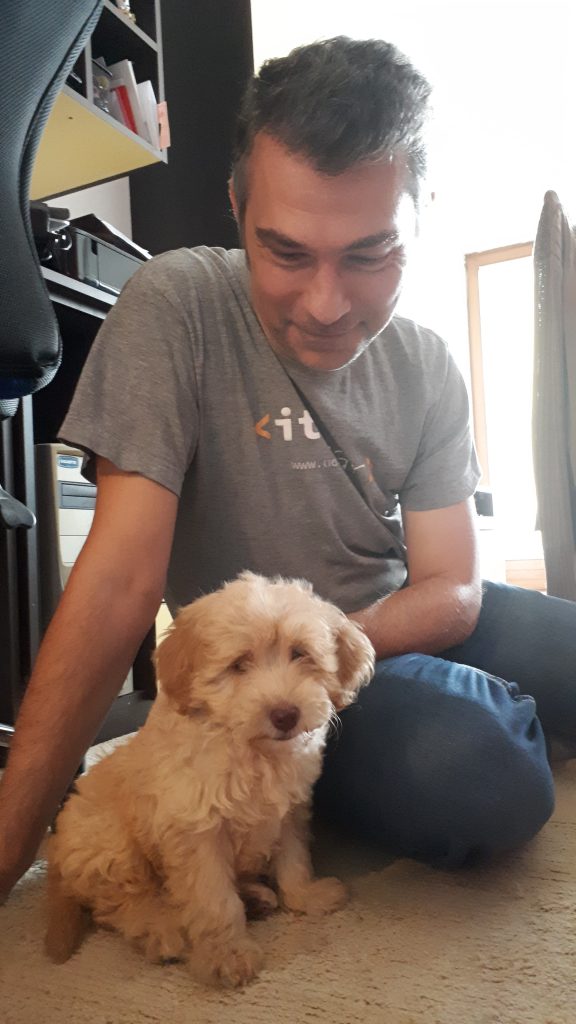 I enjoy playing video games (Zelda: Tears of the Kingdom is the hot stuff right now), and luckily, my family enjoys playing too. I used to play amateur basketball, but now that I'm getting older, I spend more time around the house gardening.
Something that most people don't know about me is that I have a degree in journalism, and I actually worked as a journalist for a few years. Then I moved on.
What were you doing before joining OTGS?
I worked at other companies as a programmer, developing custom systems, SEO tools, web shops, etc.
When did you join? How did you hear about the company?
I started at OTGS almost 6 years ago. A friend of mine told me that it was a good place to work and that I should join.
Can you describe your job?
Currently, I'm working in the Systems Development team at OTGS, where I develop internal tools, applications, and sites. This means that one day I'm coding in PHP, the next day in JavaScript and maybe React, the following day in SQL, the day after in Python, and so on. The work week passes by quickly.
What qualifications are needed to do your job well?
A lot of technical knowledge is necessary, as well as the ability to communicate effectively with people inside the company and deliver what they need.
What's the most challenging part of your job, and how do you overcome it?
The most challenging part is probably the context switching between various parts of our extensive and diverse codebase, building new features, maintaining (sometimes quite old) code, fixing bugs, etc. Coffee helps :)
What led you to choose remote work?
I chose remote work because it provides a better work-life balance. I save time by not having to commute to and from work. Also, I can be close to my family even when I'm working.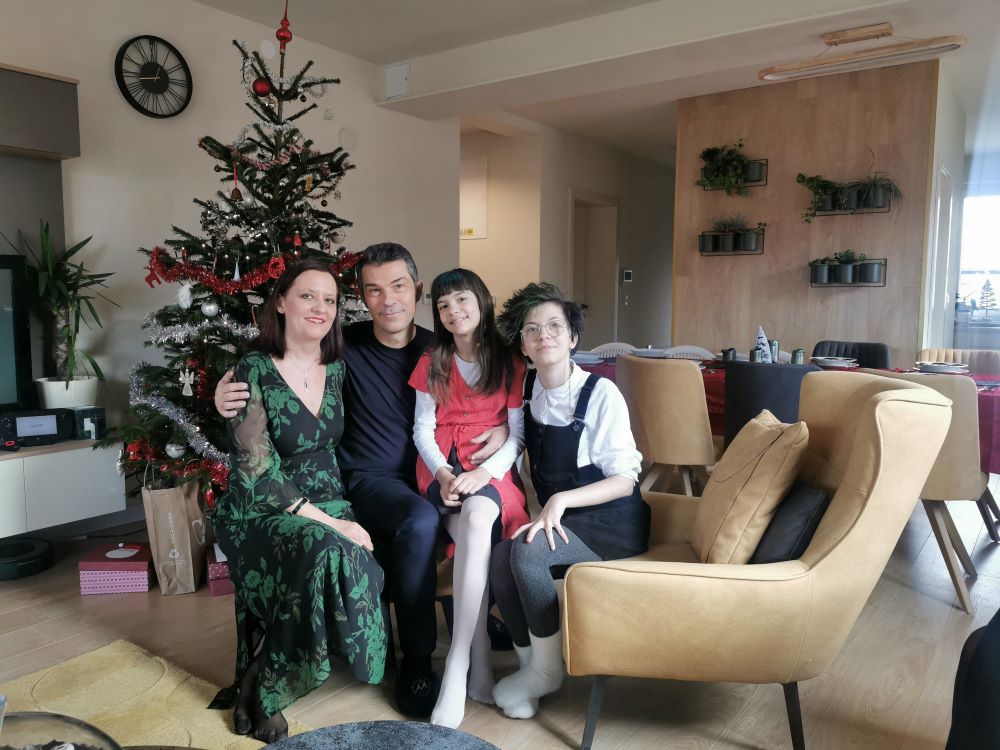 Separating work and personal time can be difficult. How do you manage the boundary between work and home?
It's not that difficult for me. When I'm working, I have my own space and focus on the job, and when the work hours are done, I simply turn off the work computer. Additionally, I always find something to do that takes my mind off work.
What helps you feel connected to others when working remotely?
Sometimes I engage in casual conversations with someone from the team (or even former teams). We spend around 15 minutes talking about anything other than work. It's nice because over time, you get to know them, and it helps build a somewhat deeper and friendlier connection.
Any hopes and plans for the future (personal or professional)?
Personally, I'm really looking forward to summer. We'll be traveling and enjoying ourselves. But even when I'm working, everything feels easier and more enjoyable when it's warm and sunny.