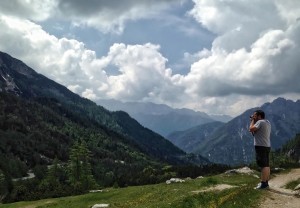 Konstantinos is an in-development tester in Toolset Team living on a small Greek island. In today's interview with Helena he tells us more about himself and his work for OTGS.
Tell us something about yourself
My name is Konstantinos Kouratoras and I was born and live in Crete, Greece. Crete is the largest and most populous of the Greek islands (with a population of more than 600.000 people) and the fifth largest in the Mediterranean Sea (after Sicily, Sardinia, Cyprus, and Corsica).
Crete is known for its cultural heritage and was the center of the Minoan civilization, which is regarded as the earliest recorded civilization in Europe. The island combines a variety of landscapes. It is mountainous, with a mountain range from west to east. Crete is mainly famous for its diverse beaches. Its coastline is longer than 1.000 km!

I am currently living with my fiancée, Katerina, and we split our time between the two largest cities, Heraklion and Chania. The advantage of working remotely means we can spend time with both my family and Katerina's family.

Don't you find that life on a small island limits what you can do?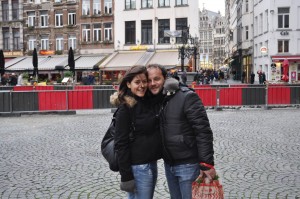 I share a common passion with Katerina, which is travelling. Taking advantage of our remote jobs, we travel around the world and usually staying in each place for several weeks. During 2015, we we were able to visit more than 10 countries and we have already started planning our next trips!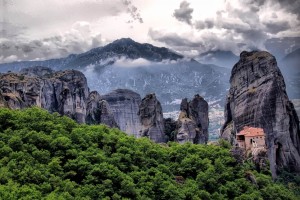 Travelling allows me to enjoy my other hobby, which is photography. I love taking photos of each place I visit and can spend hours trying to shoot a particular picture! :) However, I am still an amateur photographer, but I am trying hard to improve my skills.
What were you doing before joining OTGS?
Before joining OnTheGoSystems, I was working as a Software Engineer at a Research Institute in Heraklion. As a WordPress enthusiast, I took the bold decision to quit my job and look for one that would allow me to spend more time using WordPress.
The next step was to start looking through the websites of important WordPress related companies. I found the job position on the OTGS site https://onthegosystems.com. I applied and finally joined the company on April 2015.
Explain what is involved in your role?
I am an In-development Tester in Toolset team. My main tasks include testing our plugins, finding bugs and reporting back to developers. Putting it simply, my primary mission is to assure that our products remain high-quality and work perfectly well.
Actually, in the testers team, we work closely with our developers to perform manual and automated tests for new features are bug fixes. We also run a full round of testing for a specific plugin, when we are going to have a new release. From time to time, we also organize usability tests with real users, in order to receive feedback for existing features or requests for future ones.
This position requires an in depth understanding of WordPress and Toolset plugins and knowledge of PHP, HTML, CSS and Javascript, which are the main languages that we use. Of course, experience in automated tests is a big plus. Apart from the technical side, a tester should have strong communication skills, pay attention to detail and be able to create bug reports that make sense.
Besides the tester's role, I also contribute to our plugins' documentation and, occasionally, I write for our blogs.
What are some of the challenges and advantages in your work? What do you like most about your work?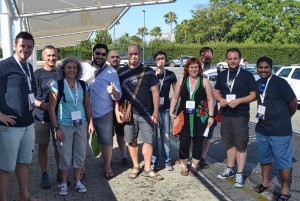 My role in the company is a challenge in itself I was previously working as a developer and this is my first testing related job. This helps me to see another aspect of the development process, which I find really intriguing as I have the chance to learn new things.
Speaking with regard to my team, I enjoy working with friendly and highly skilled people. This inspires me to continually try to improve my own skills. From the very start when I applied, when I was interviewed and my very first moments after joining the company, I had the feeling that this was going to work out very well.
What is a day at work like?
A typical day always starts with a nice breakfast! I start working at 9am and a little later the whole team is attending our daily meeting where we discuss our plans. The rest of the day, I am trying to put stress on our plugins, test new features, re-test bug fixes and identify when something is not working as expected. In general, I am adding some more tasks to the already heavy workload of our developers.
After work, I enjoy chilling at home with a book and a good music playlist. We may walk with Katerina or spend some time with friends and family. As the weekend draws closer, we begin to plan for our next road trip to discover new places and, of course, to shoot more photos.
And your plans for the future?
Both in terms of my career or for my personal life, the future is full of plans.
Regarding my job, I am planning to learn more in order to improve my technical skills and be able to contribute more to the company.
There is another list, the travelling one, which is also a long one. We have already planned our trips for next year and, hopefully, we will be adding more books to our Lonely Planet bookshelf. :)
Last but not least, I plan to speak (at least) at another WordCamp and would like to help with the expansion of the newly created WordPress community in my town.