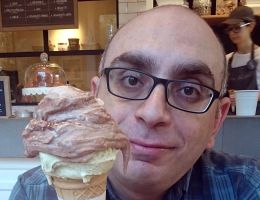 Beirut, the Paris of the Middle East – fast-paced, fashion-conscious, crowded, almost chaotic, but its friendly hospitality is really irresistible. Beirut is the capital of Lebanon and goes back more than 5,000 years.
Abdallah lives in Beirut, still in the same apartment as he grew up in.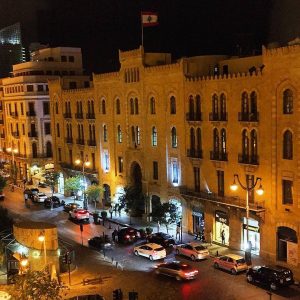 He says:
The building still has the traces of different wars that have plagued the country ever since I was born. Beautiful place. I love it here. I did try to get out of Beirut.
I spent 3 years in a village, when I got married. I expected to hate it, the city mouse that I am. I really didn't. Loved every minute of it. Can't wait to go back!
I tried to live in Italy, but that didn't work out . Spent only 3 months there. I can still remember every second. I fell in love with Florence. I guess my point is: It really doesn't matter where you live, as long as you're happy and satisfied. That, I am!
Living in such a bustling city, Abdallah, how can you possibly relax?
My wife and I are very close. We really talk to one another. We spend a lot of time together. Talking to her relaxes me. We've been trying to go out more, as we're both cooped up working at home. Long trips sometimes, but more recently just walking in Beirut.

What about hobbies?
As the song goes, "All the little boys want to learn to play guitar …". I did that when I was a teen. Then I stopped. Recently though I went back to playing first the Ukelele, then the mandolin and guitar. I spent my OTGS scholarship this year on guitar lessons, specifically honing my electric guitar skills. I'm still working on that.
What else? I like to read more, non- technical books when possible. Nope, no pets. I live with a couple of male cats. But they're family, so they don't count! Weekends? I hate weekends!
What were you doing before joining OTGS?
Right before I joined? Or the long story?
The short version is that I was working for RimuHosting, the server provider for OTGS. I had been with the company for about 8 years and I felt the need to shift gears as they say.
Looking back further, I got my first break working with one of the first ISPs in Lebanon in 1996: We did everything back then, not just the software built the servers, hooked them to dialup modems and ran the cables in the walls. That's where I learned about Linux, back when the RedHat folks were collecting donations to stay in business, and apache was still a patch! Those were the days, yuck!
I was looking for another job in all the usual places, ie. stackoverflow, remote.co, etc so I had heard about OTGS and I knew about wpml.org from my work with Rimu.
When did you join?
Was it last August? Oof, time flies!
How would you describe what your job involves and what knowledge and experience is needed?
System administrators are responsible for keeping things running smoothly. That includes finding (sometimes building) the right tools, planning how they will be used and maintaining them. It also means working with the rest of the team to help them use the system to its potential.
One would need to have a jack-of-all-trades know-how. And you kind of gather the tools and the knowledge along the way learning whatever is needed to get the job done.
One of the most important traits an admin should have is a healthy dose of laziness. That will push him to automate things more, and that in turn will get things more organized and better tuned. Otherwise he would be scrambling all over the place to fix this and that with duct tape.
"Progress isn't made by early risers. It's made by lazy men trying to find easier ways to do something."
― Robert A. Heinlein
What challenges you the most?
The challenge for me is to keep focused on the task at hand, especially when there are so many things to do. Recently Ana C. gave me good practical advice in that regard: keep a todo list, with one major task to finish and go back to that as soon as possible. That really works!
What would you say is the best thing about your job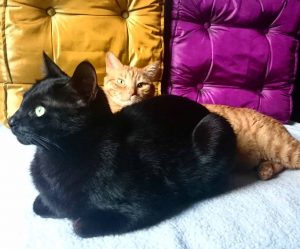 Oh, everything! Working with everyone at OTGS has been a joy in itself. Being able to do what I love, and make other people's lives easier is just great. Hrm, and having root access to a bunch of servers that are actually busy <wide grin>.
I like to be available by being connected 24 hours a day – there is no set plan, but I can even be reached by phone. Lots of coffee keeps me going.
And ….. our cats! They keep me company almost all day. One of them is trying to take my hand now to cuddle it, I'm typing with one hand!
And about the future? Any thoughts?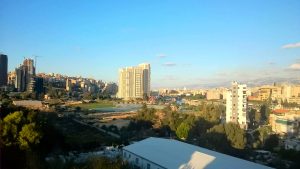 I'm "building" my apartment now. This is my short term project, which absorbs most of my thinking ability outside work. Hopefully this will soon be complete. Then I could finally get a dog! I want a puppy :D
I love this quote from 1 Thessalonians 4:11, 12: "Make it your aim to live quietly and to mind your own business and to work with your hands, … so that you may walk decently … and not need anything". That sums it nicely for me.