Who said that remote work was all about working from home? What are the nicest or, even, the weirdest places you can imagine yourself working from remotely?
The most typical place to work from is home, true. This is a great advantage if you want to move to other cities or countries to experience new cultures, as well as if you really need to relocate for personal reasons.  As Nigel Anderson, one of our Toolset Supporters, -told us, "working remotely meant that when we were considering relocating from Spain to Ireland, the decision would be much, much easier knowing that I already had a job that I could take with me and did not have to worry about looking for one in a new country as soon as I arrived."
Can you imagine yourself working from a boat?
Kasia (Front-End Developer) and Jakub (UX Specialist) were sailing on the Vistula Lagoon (Polish: Zalew Wiślany) for more than a week last October.
It was no problem at all for them to work abroad their motorboat, a Vistula Cruiser 30S. Early every morning they would work for two hours for OnTheGoSystems. Then, after the rest of the crew had woken and prepared breakfast, it was time to employ their sailing skills to move away from the harbor. During the day, they took shifts at the helm and then returned to the computer to their normal tasks.
As Jakub was the captain, he had more duties; yet he still managed to work for the company as usual.
In this way, Kasia and Jakub have proven that it is possible to work for OTGS from the most remote places, even from a boat.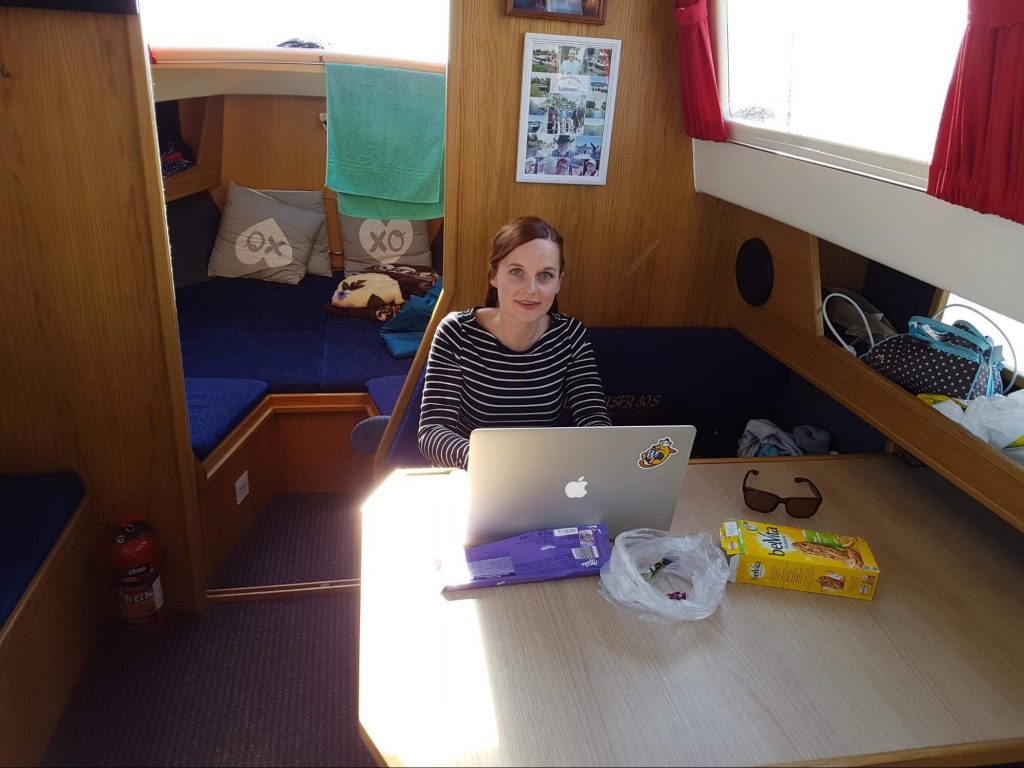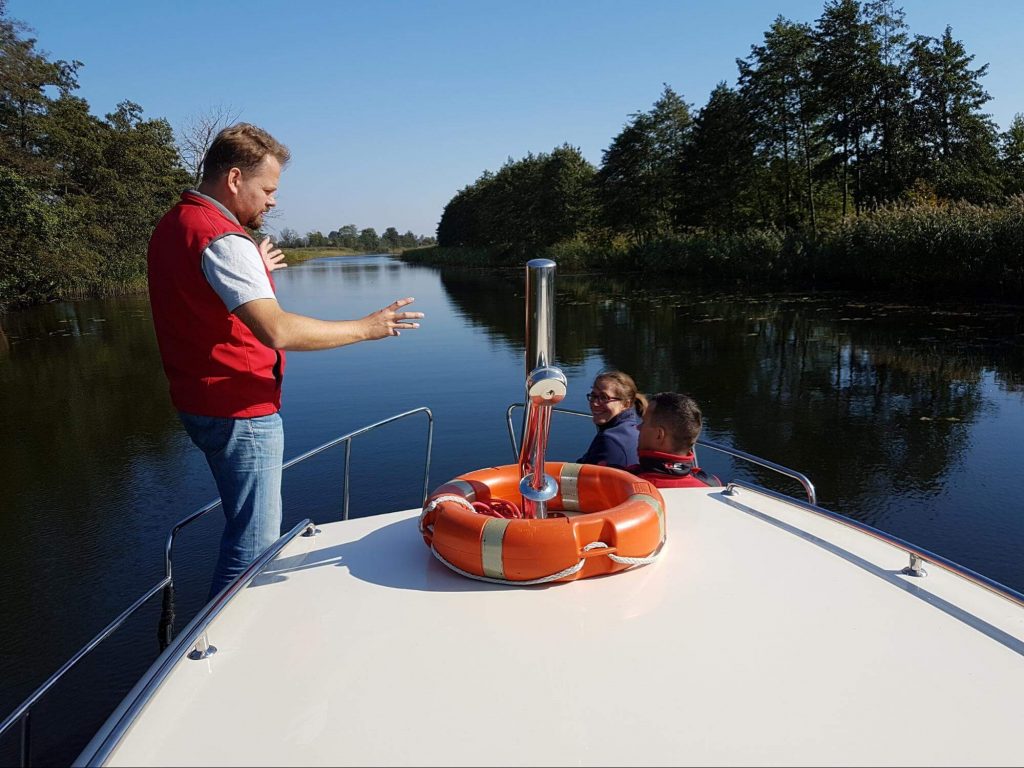 Both Kasia and Jakub are directly involved with our WPML and Toolset plugins working on front-end and UX issues.
If a boat-office sounds eccentric, how about a car-office?
Przemysław Mirota, developer from our Integrations Team, told us about his experience a few days ago when he had to run some errands:
Today I had to pick up my car from the mechanic. After that, I had to go to another place to check if the car was safe to drive. When I arrived, I realized I had forgotten one document that was needed to proceed. Since it was at another part of Warsaw, I asked my girlfriend to bring it to me. I was aware that it would take at least 40-50 minutes for her to arrive, so I started working from my car! I used that time to check all the emails that I received while I was on vacation and replied to them.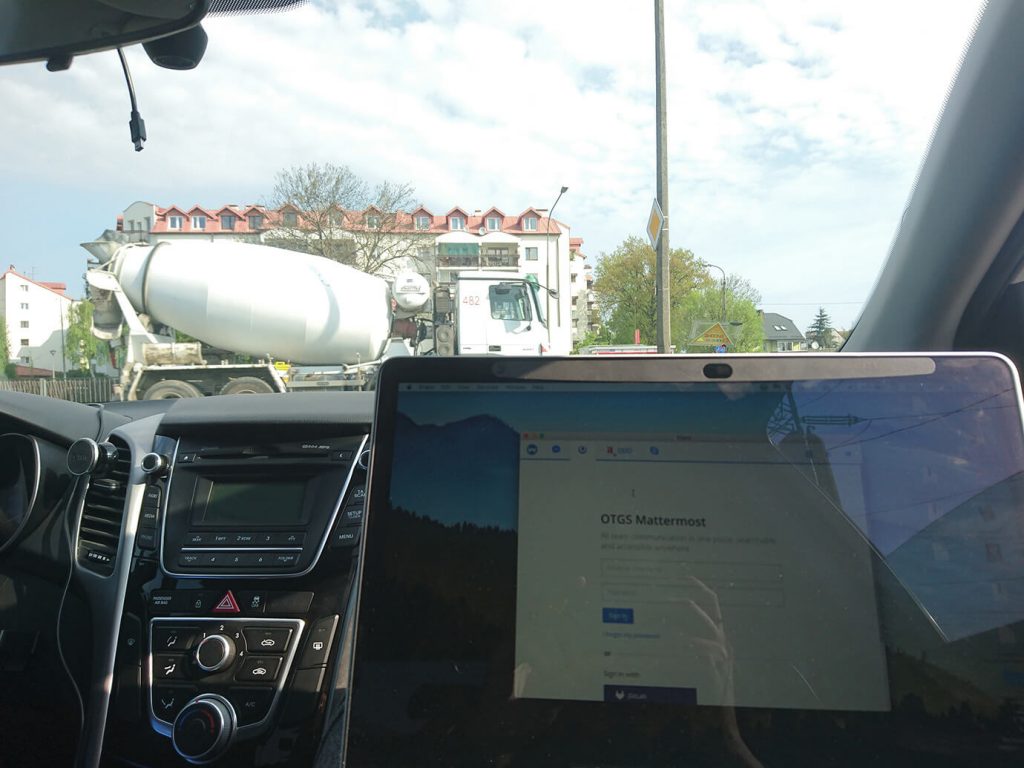 Back on land… Working from a family cottage.
Ornela Flores is from Chile, and she is part of our ICanLocalize Support and Integrations Team. Ornela was working from her family cottage in the Elqui Valley, surrounded by mountains, from where you can even see The Andes.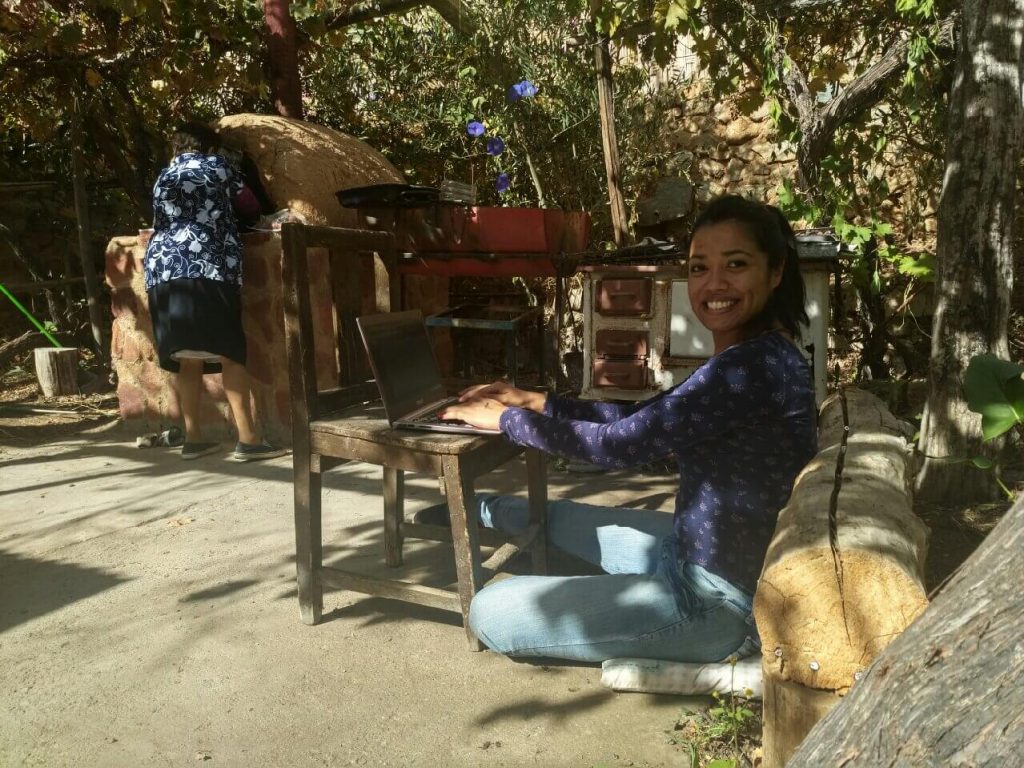 I took my cat "Ceniza" and came to stay with my family. There is no internet here, so a few months ago I bought a special modem that can pick up a secure and stable network.

These days have been super fun because I got to spend time with my family and, especially, my grandma.

There are small things here that can make your work routine different and special, like homemade bread baked in clay oven, or eating fresh grapes from the vines above me.

It's a nice place to disconnect and work at the same time.
Working by the seaside in the middle of a pre-release.
Dario Jazbec Hrvatin, our man in charge of Documentation, loves the freedom of not being tied to a single work place. For him, the ability to move without suffering any loss in his production quality is a must.
Even though I'm working and in the midst of challenging pre-release days, moving to another (nice) place significantly reduces my stress levels. I am able to "close the day" in my mind more easily and start the next day with a "fresh mind".

Like many things in life, it is hard to explain until you try.

Or to paraphrase one of my own sayings: "Remote work is like swimming in the sea… First you do not feel like going into the water (unknown or cold) -but, once you're in, you do not want to come out. :)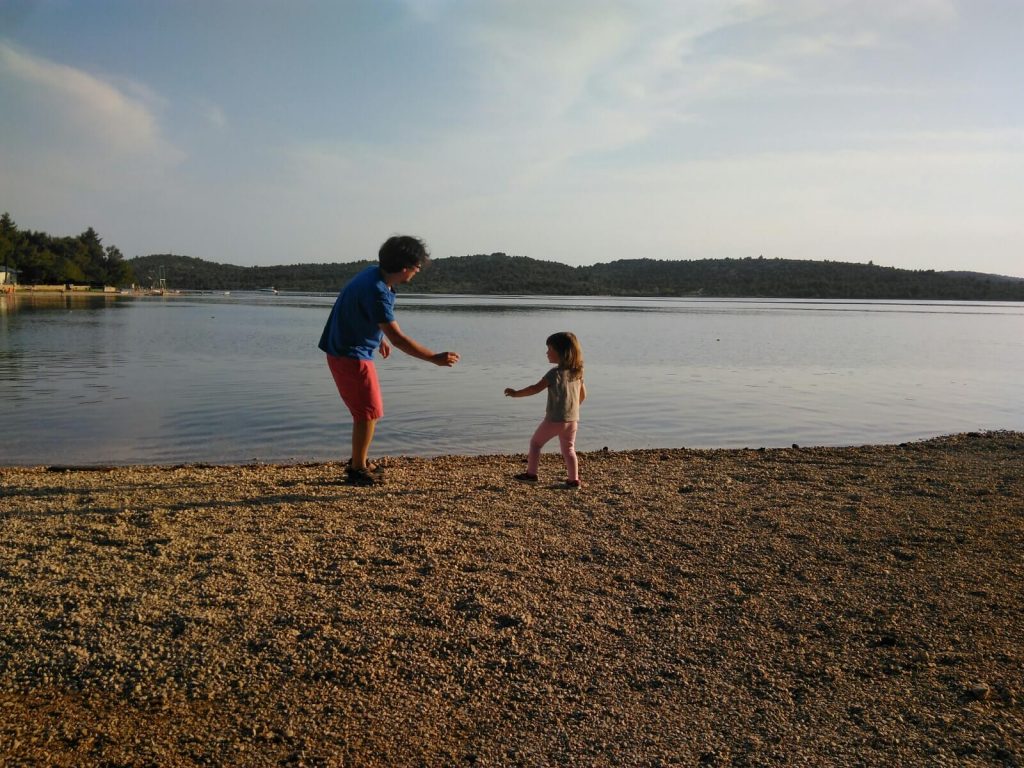 Memorable "offices"
Marine, our partnerships manager, also has some offices to remember…
Marine told us that working from anywhere allows her to travel and also manage time between her two families in France and New Zealand, and spend time with the people she loves whenever she wants. "This is just priceless," she said.
Marine added:
I also like being able to work from different offices. It boosts my productivity and creativity. I am a food lover so I really like being able to enjoy fish and chips in NZ and, a week later, taste delicious coffee from a roastery in Vietnam.

I step out of my comfort zone almost every day and this feeling is purely awesome. It helps to manage the stress, be optimistic, find solutions much quicker, overcome the fears of the unknown and have a realistic perspective of my own country and myself.
Marine wants to share three special places with you:
Working from Koh Mak, a small untouched Thai family island owned by my previous boss, when I was working for the Thai Airways group. Big hotel groups have been trying to buy the island every year to create the new Phuket, but he always says no and adds that 'Money is not everything'.
​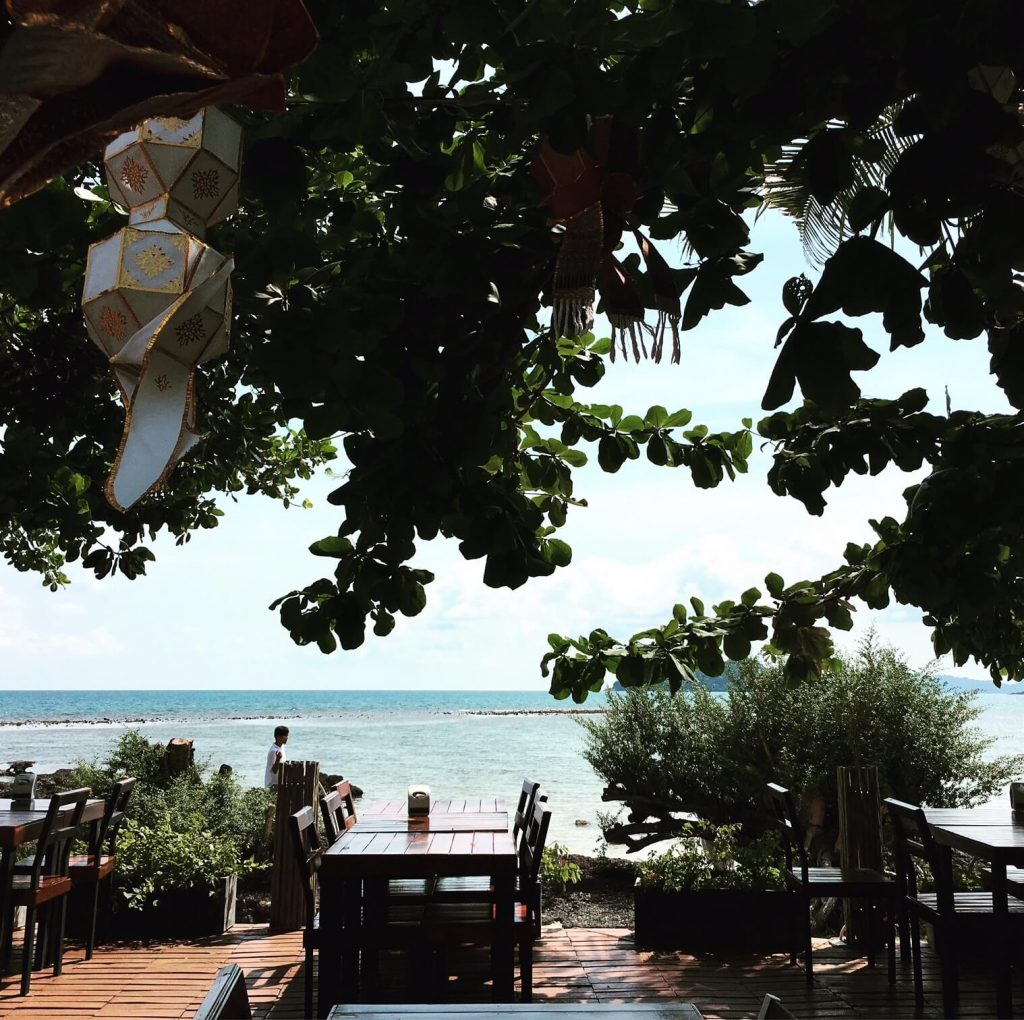 Another 'office' Marine loved was in Vietnam, Hoi An, in a fresh coffee roastery facing the river. She said:
It was special because I could have my breakfast and my morning coffee while starting work. You could 'feel' the tangible aroma of fresh coffee and try out several different varieties. I could not stay the whole day of course, but for my two first hours, it was the dream (my table was the one on the counter, on the right).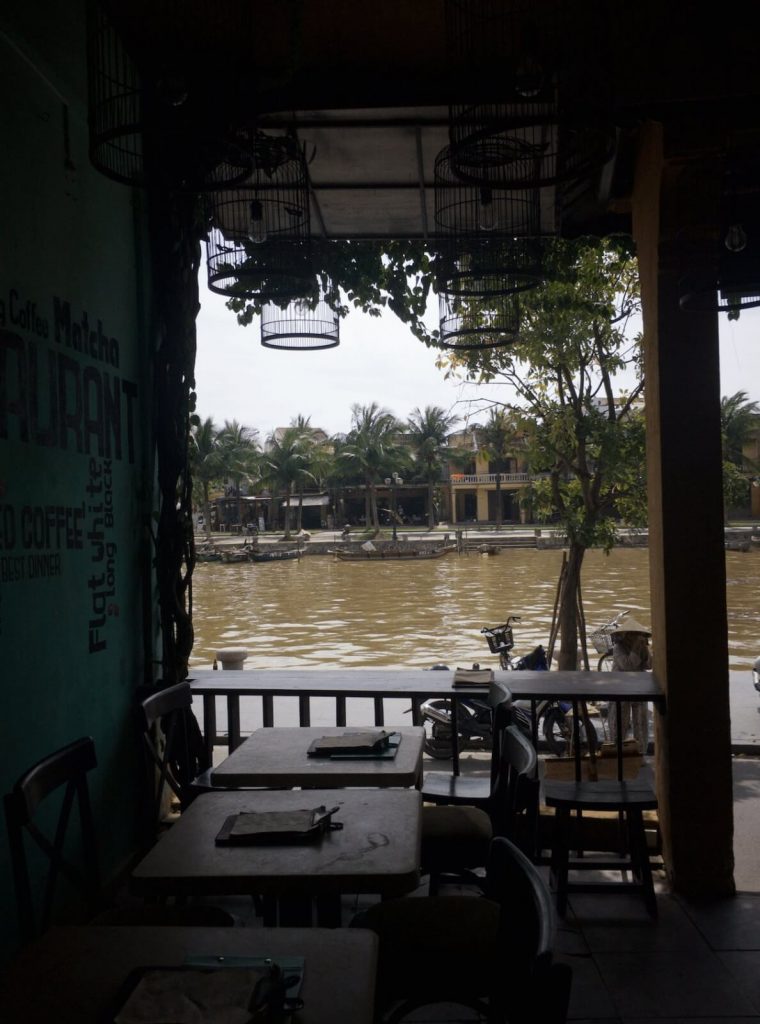 A third office was set in Tuscany, Italy. Marine continued telling us more about this office with its awesome scenery.
I know it is close to my home, but I love it. I had the chance to work from a ranch and sleep in a sixteenth-century colonial stable! I was horse-riding on the weekend and working during the week. This is a picture taken with our drone showing the Tuscany hills and the property in the middle. Amazing memories.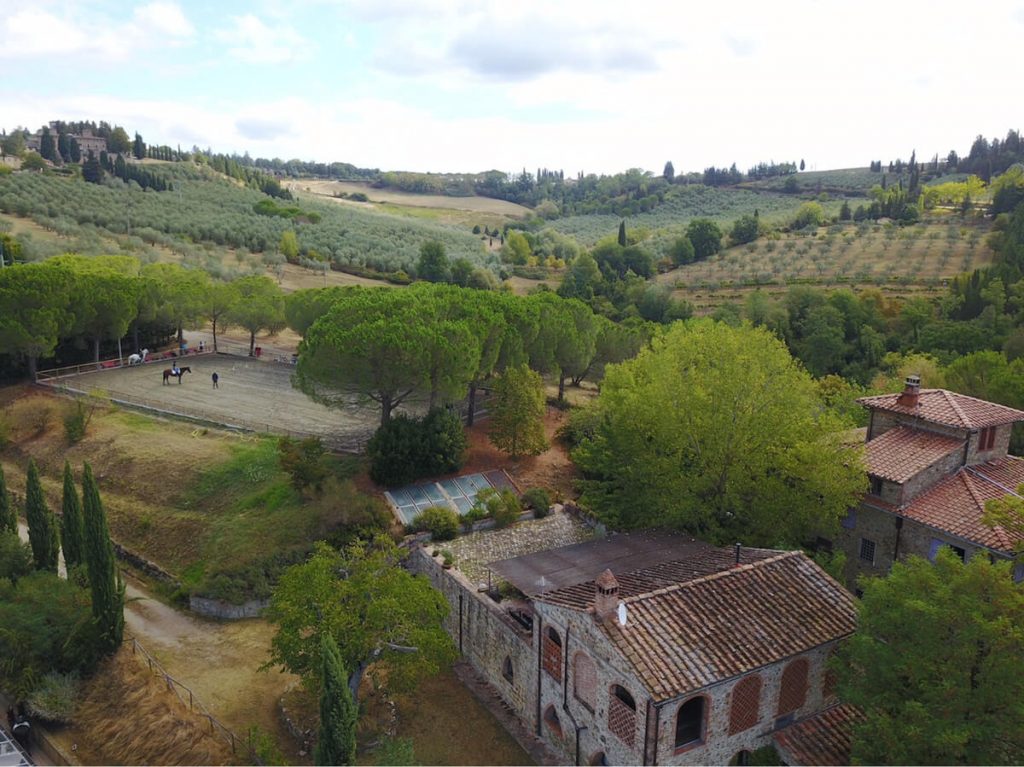 More about working remotely
Last year, we posted several other experiences of working in remote places: WordPress remote work from remote places.
In addition to the freedom to choose the place you want to work from, remote work has a whole bunch of benefits as listed in this post from themuse.com.There are many health benefits that you can read about in this post by flexjobs.com.
Remote jobs can be found on several top sites listed on skillcrush.com and, of course, you are more than welcome to see open positions at OTGS and apply here if you want to join us: Jobs section.