A leader who is highly valued by his team.
What makes a good leader? What qualities does he/she possess which draw out the best from their team members?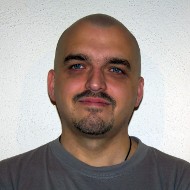 Let's talk with Andrea Sciamanna, leader of the WPML Development team, to find out.
Andrea now lives in Aosta in northern Italy. As a youngster, he was always investigating and loved exploring. He recalls wandering with his friends around the ponds and canals in Latina, (70km south of Rome) the city of his childhood, "hunting" for whatever animals lived there. He says, "Growing up, I realized those ponds and canals were more like big rotten puddles and drainage channels!" He adds, "Exploring the fields surrounding our neighborhood, we were always looking out for some farmer ready to shoot us with his salt gun. We never found out if it was true, but our parents always told us to not go to the fields or else we could be shot!"
Andrea's natural tendencies to investigate and explore possibilities stayed with him as he grew up and joined the workforce. With a keen eye for detail, empathy and a sense of humor, he eventually became a team leader.
You joined OnTheGoSystems in the summer of 2013. What were you doing before then?
I think the most interesting job I held was when I worked as a sort of helper in a community for mentally disabled people. It was a very interesting and enlightening experience! I still preferred sticking to the IT area, but I have good memories of this time.
I was drawn to computer science and it quickly engrossed me. Although I had no graduation in the subject, my natural curiosity and desire to understand the possibilities drove me to study and learn. My knowledge of computer science is mainly self-taught, call it "field experience" – experimenting with software and building on that knowledge. This is when I came upon WPML. Little did I realize at the time how this plugin would change my life!
The company I was working for 6-7 years ago disappointed me. It was a company that worked for the public administration. I had nothing constructive to do. In addition, the CEO, who had no computer knowledge, kept having absurd ideas he wanted us to implement. I got tired of this frustrating situation.
As a client of WPML, I followed the plugin's website wpml.org and one day I saw a job opening and decided to apply. Although I had no way of proving my skills, 24 hours later I was hired! The hiring process was simpler back then, I guess.
I couldn't immediately leave the company I was working for but I was still bored, so for a month or so, I worked for OTGS and for my former employer at the same time :)
How has OTGS changed since 2013?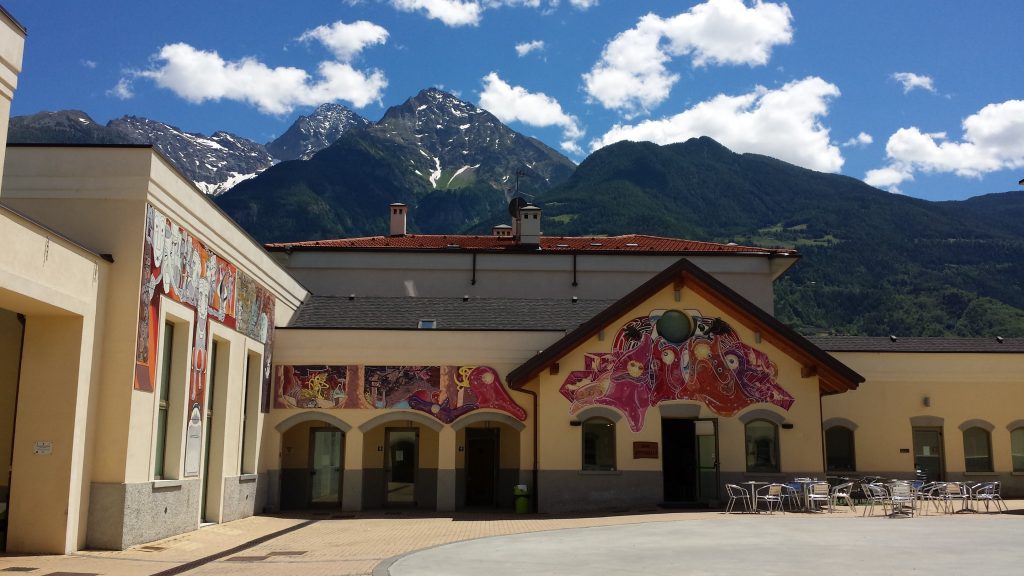 OTGS has changed a lot since then. I started as a supporter with roughly 30 people in the company. By the time I joined the WPML Development team, I think the numbers were more or less the same. Today we are almost 100 people and, although I have not had the opportunity yet to get to know each individual, I am certainly looking forward to doing so.
In the last 6 years (I think I'm approaching my anniversary, but I don't remember the exact day I was hired) we have changed processes, mindset, work attitude and, more importantly, our experience. I've learned a lot in the last 6 years. I can do things I could never do before because of the different ways of dealing with projects.
As I mentioned before, I didn't have proof of my skills and I appreciate that it is hard for a company to hire a person with so little to share. And yet, OTGS gave me a chance to work as a supporter. That was not for long because someone noticed I knew how to write code (even though OTGS was my first real experience as a PHP programmer).
Not long afterward, I got my first perk: I was selected as Employee of the Month in January 2014! This was soon followed by a change of role: WPML Development team leader.
Never could I have imagined that from following the instructions of a senior colleague in my previous jobs, I was suddenly able to apply my knowledge to improve our product.
For example, I've learned and applied something I've always wanted to do for the previous 6 years: unit tests! A fellow colleague kick-started these unit tests and that led to acquiring a lot of other new skills – code design patterns, languages, continuous integration, etc.
OnTheGoSystems is an international company. In the WPML Development team alone you work with colleagues who come from 6 different countries. How do you as the team leader handle such cultural differences?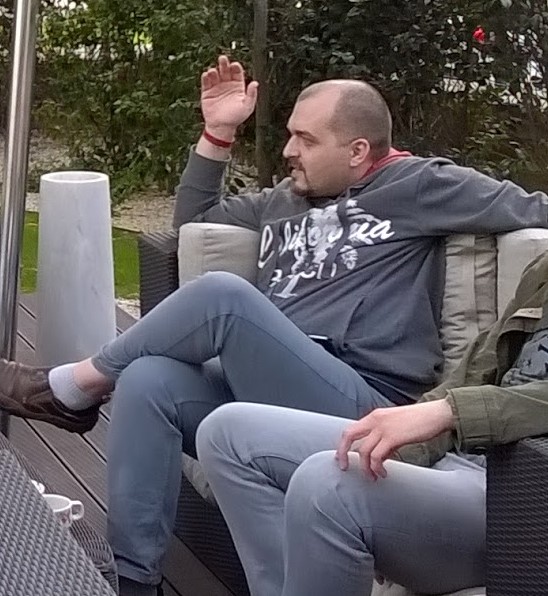 It's impossible to generalize. Precisely because we come from different cultures, even if there are occasional clashes or if misunderstandings happen, each time is different. Just think – I am from Italy, other team members come from Brazil, Egypt, Greece, Latvia, Poland and Ukraine. We all have our own ways of approaching our work.
I learned that the Poles are very straight-forward which, in some cultures, can be seen as an offensive, ill-mannered attitude. This couldn't be farther from the truth. Considering that I'm usually a touchy person, I think I managed to deal with this cultural issue quite well. In fact, when there is the opportunity, we often tease one another about it.
In general, I try to address the more serious issues on a one-to-one call, or if that's not possible, by email, which from some aspects, I prefer, as it gives everyone the opportunity to consider what to say first. If it's an issue which involves more people, we have daily calls which I can use to share the issue.
Of course, as none of us is perfect, there have been cases where I have found it difficult to interact with a colleague. In these rare cases, I usually try to find help or ask for advice. My aim is to gain my colleague not to lose him. There are many times when I have wished I had better verbal communication skills!

As a successful team leader, what do you expect of your team?
I want them to hold themselves accountable for their part of a project. As team leader I feel it is important that I connect with them, so they feel they are valued and appreciated. They are not there just to perform a "to do" list. This is what I aim to achieve, but it is also quite an in-progress thing and I admit I need to improve. I know I had and still have some issues when it comes to "diplomacy" and I could have done it better and avoided some level of stress.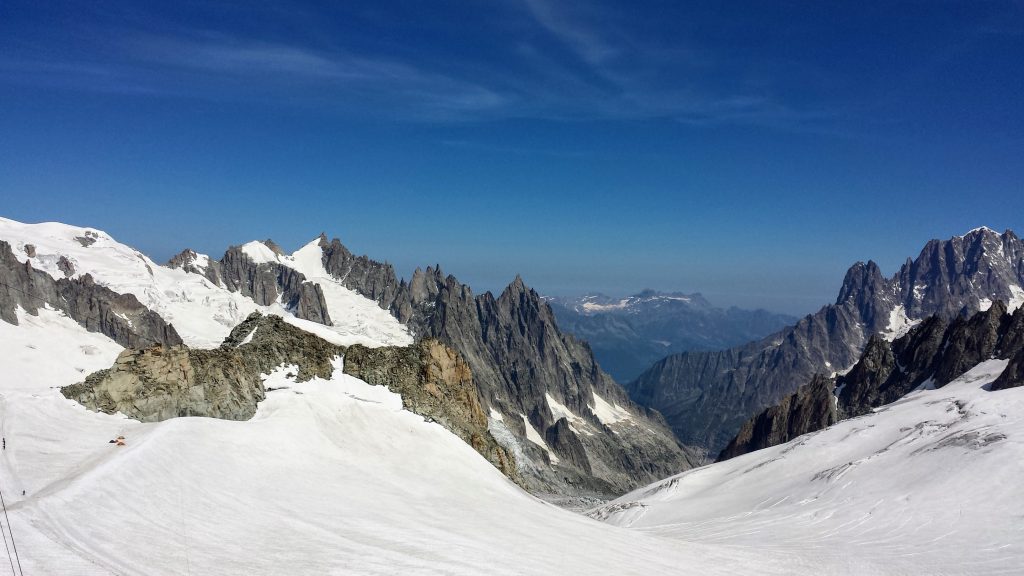 I think about what I've gone through in my own experiences and this helps me to share what I did or didn't do to overcome challenges. This is not always easy, but trying to work together with my team on the same level by expressing thoughts and addressing issues that arise helps us to complete our projects.

I try to give honest feedback without being unkind. I've found that truthful, transparent feedback produces better results. I am aware of the expectations we set – proper expectations. Not getting overexcited and overpromising results or making them too high to realistically meet. This can lead to trouble and to cause discontent within the team. Team leaders need to feel valued and appreciated too! So, I really appreciate all the comments from my colleagues and seeing my work recognized. It helps a lot!
Would you appreciate a team leader who candidly admits his shortcomings? Would you feel comfortable working with such a team leader? OTGS places high importance on being a team player rather than someone who is highly skilled but is reluctant to communicate.