Summer vacations are in full swing for many, including our OnTheGoSystems teams. However, this doesn't stop us from keeping busy with new developments. Find out below what's been going on within the individual teams.
This month we focused on a main topic: compatibility.
Toolset is now compatible with Bootstrap 4, and that includes all our front-end elements: Views, Forms, Layouts. It has been a long effort but we are including full compatibility with all the features from the platform.
Views is improving its compatibility with Relevanssi, by addressing issues on certain search queries, and by better managing sites with a huge number of fields that can be indexed.
Finally, we are completing a major round of development focused on compatibility with the new WordPress Blocks Editor. It has been a long project, but it is nearing its production release.
Besides compatibility, we have just revamped our mechanism to generate and insert standard and custom fields, with a new design to make it easier to use. And we are also keeping an eye on performance: we started a series of small updates to evaluate the usage of resources of sites using Toolset, so we can speed them up.
As we did over June, we plan to have faster and shorter releases, to have every bugfix and new improvement in your hands as soon as possible.
Follow all the latest news on our Toolset Blog.
WPML Update
We are closing the month with two development cycles.
The first one to be released is a hot-fix version which will address a series of issues.
Following this release, we will publish a beta version of the new changes in String Translation, which we hinted at in the last monthly update.
We want the beta to run on our sites and cover every possible scenario that affects performances when dealing with strings.
For this reason and to address any possible side case, the beta will be available soon to all users for a more extended period than usual. Then we will gradually release it to everyone.
We will use this time to complete a series of changes to increase the compatibility with page builders and other products, as well as some nice improvements to ease the translation workflow.
You can follow all the latest news on our WPML Blog.
Our Customer Support
July has been a big month for us in support too. We have released our new improved support system, changing the way clients can report issues in our forums. This is a culmination of a few weeks of internal development and study that is aimed at improving our clients' happiness and reducing the time it takes us to help clients with our plugins.

Those changes were already introduced in Toolset support two weeks ago and the results are very good. We intend to see the same measures in our WPML support forum which is being updated in the last week of July.

Happiness with support in email tickets: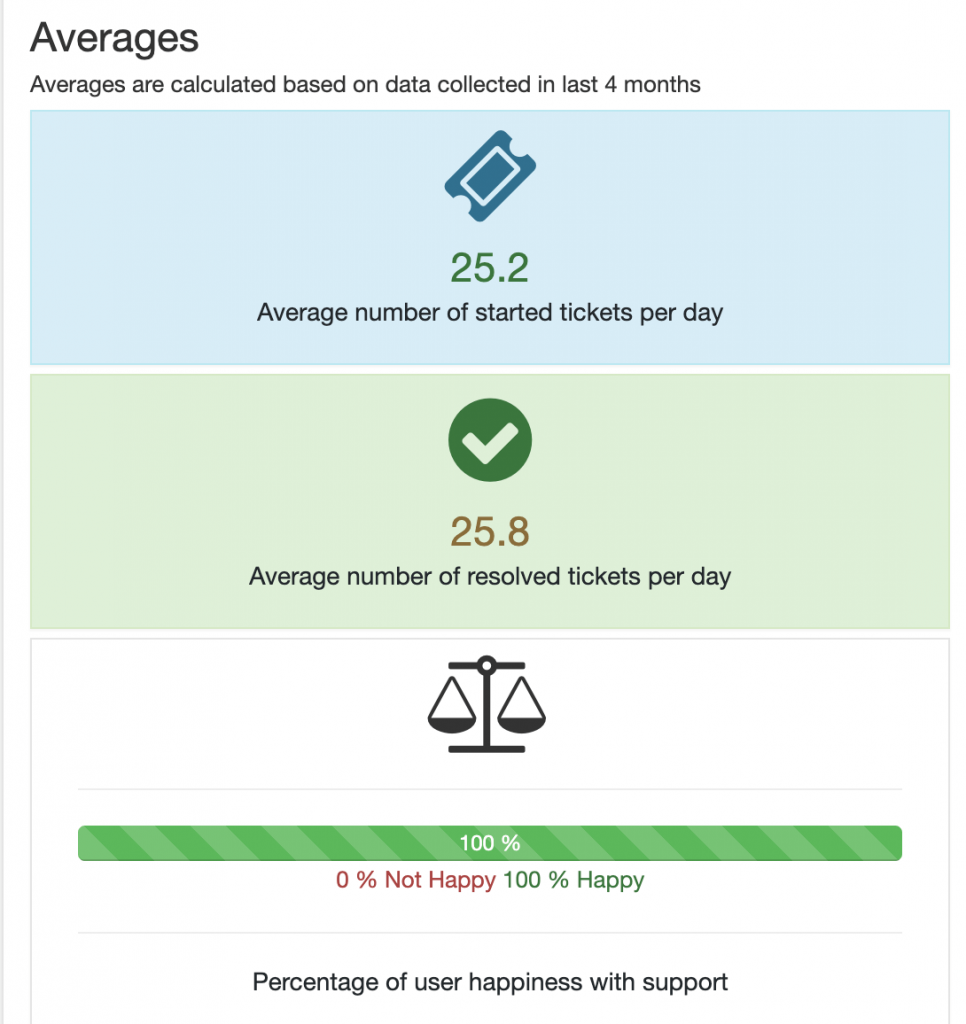 Happiness with support in chat tickets:

The main achievement of this development is offering a 'chat-first' approach for each and every issue reported by clients, improving the support forum UI both for clients and for supporters, which has already proven to be appreciated by our clients.
Together with the new polished support system, we have also started an in-depth campaign of improving the actual quality of the daily communication with clients. We are reviewing dozens of tickets and making sure to create best practices communications guidelines based on recurring issues we have in that field.
Both the support forum technical changes and the quality of communication activities are expected to take a couple more months until completed and by then we should see continuous improvements in our clients' happiness and other measures which is our goal.

WordPress Marketing Podcast
In June we launched our first WordPress Marketing podcast. And we continue interviewing people who can teach the community their insider secrets which made them successful.
And this month we went live with our second podcast, an interview with Vito Peleg, Founder of WP FeedBack. He spoke about how to promote your business at WordCamp and WordPress Meetups.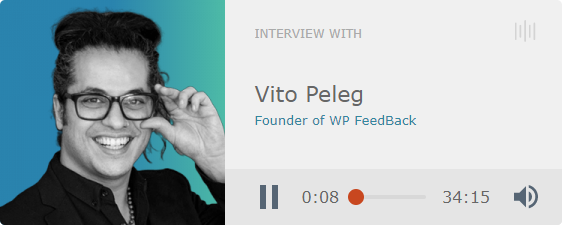 Next will be Brian Jackson, CMO at Kinsta, stay tuned, join the community and tell us who should we interview next!
Partnerships, Compatibility and more…
We continue our effort in announcing our compatibility with many partners in July. As always we thrive at maintaining great compatibility in the WordPress ecosystem while making sure that the partnership is communicated on both sides.
We have a few examples: SEO Press, Knowledge Base for Documents and WooCommerce Private Store.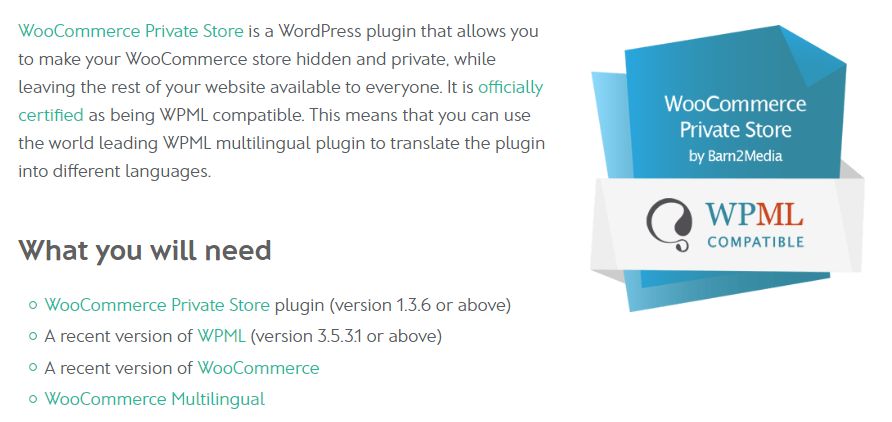 We also made it amongst the best WooCommerce plugins recommended by WPBeginner.
Translation partners
This month we resumed all work with our Translation Partners.
We got started by releasing the integration with Topcontent, a European content agency, and translation service. You can now find Topcontent in the Translation Services tab on WPML.
On our side, we announced the recent integration with QuickSilver Translate. We presented its features and even a few discounts they've got to offer. Don't miss them! ;)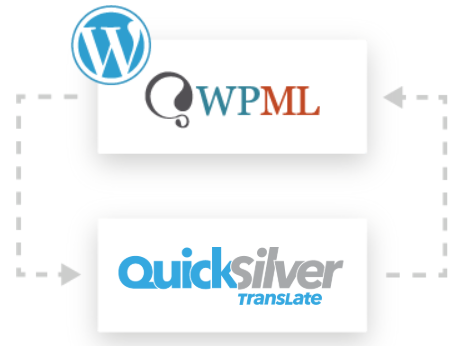 Our partners are actively working on helping their clients with useful content about WPML. Our partner Simultrans published its own WPML page, which looks highly instructive.
Also, Espresso Translations explained in simple words how to create and set up a multilingual site with WPML.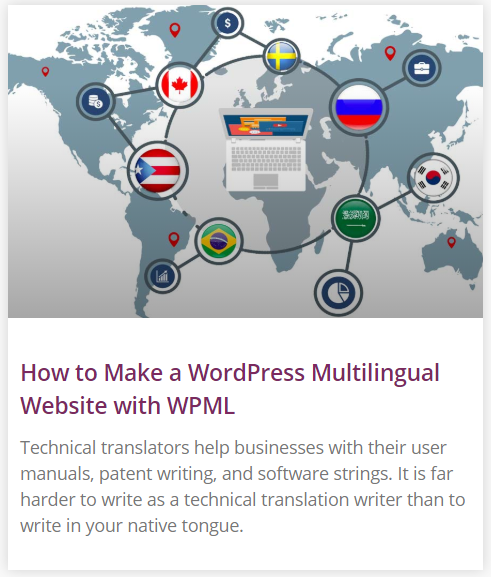 More integrations are on the way. In the meanwhile, you can keep enjoying our current translation partners. We definitely have a few that would suit your translation needs.
Enhancements to ICanLocalize
In July we focused on helping our clients with software localization projects. We have planned changes in the user interface to organize better the information on-screen and speed up the project creation.
We noticed our clients are getting more and more aware of the stylistic and cultural differences between language variants and dialects. Following our insight on the Spanish language variations, we interviewed our French translators. We asked their feedback about what clients need to consider when targeting French-speaking audiences and their answers are in our newly published blog article, European and Canadian French – localize for the right market.
Want to join us?
We are a 100% remote working company and all our employees work from over 40 countries worldwide. We do not mind where you work, just that you have great internet access, you work well in a team but can also carry out tasks independently. 
You can read more about our company and culture on Remote.co.