February's Star of the Month is Andres Cifuentes! Read about his journey from being a chemical engineer in Colombia, to a web designer in France, and finally a WPML supporter working remotely in Spain.
Tell us a bit about yourself!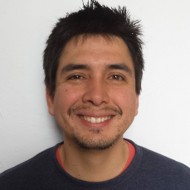 I'm from Colombia. I graduated as a chemical engineer and I worked in a big pharmaceutical company for a few years. This job allowed me to make some savings but I wanted to do something different. When the moment came, I took a sabbatical and moved to France to learn french.
As I have worked with Flash in the past, once I was there I started to look for a web major related. At the moment I started, I knew that I wanted a change of life so I followed a 2 years program and ended working in a web agency for a couple of years.
After 5 years in France it was time to move on and after a lot of thinking, Spain was the destination. It was a bit scary because of the economical moment, however it ended great.
Do you have any pets or hobbies?
If you have been in a video call with me, you will know about my pets and hobbies! I have 3 cats: Candela, Plugin and Ninja. I've already accepted, I'm the Simpsons old crazy cat lady. I swear that when I'm working they just ignore me, but once I'm in a video call, they start passing in front of the camera or walking all over the keyboard, I'm sure they know what they are doing.
About my hobby, you can also see my bike behind me. I try to ride it twice per week but one of this year's resolutions is to try harder and make longer routes. With all the COVID restrictions it hasn't been possible but it is still on my to do list.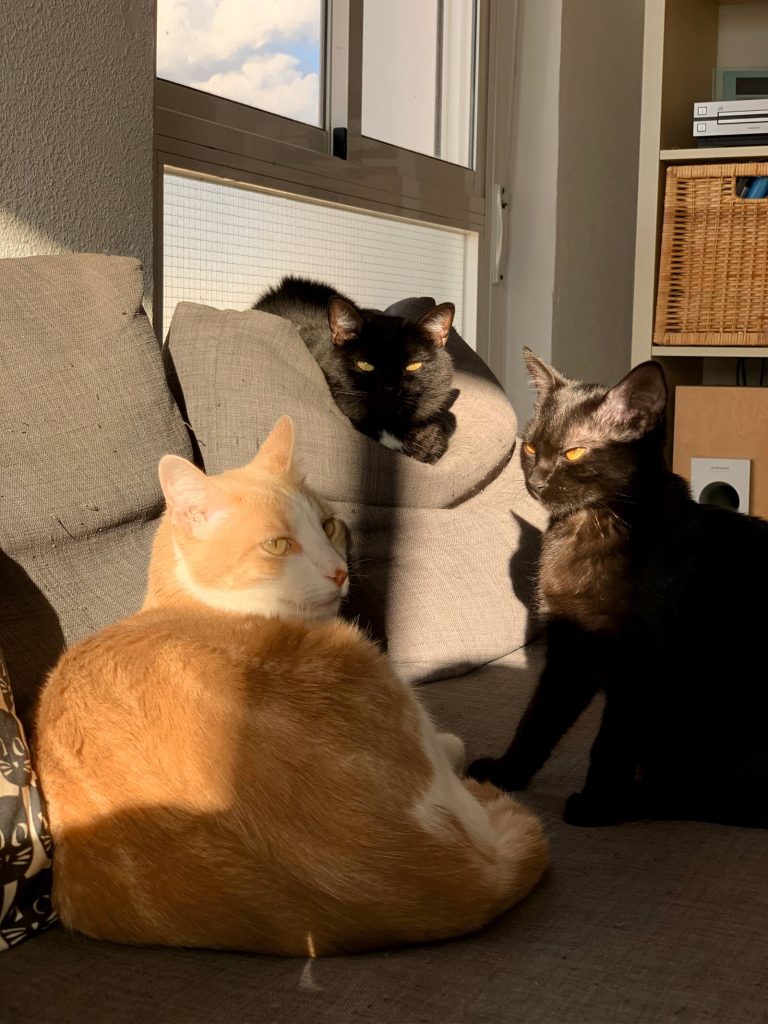 How did you hear about OntheGoSystems?

When we first came to Spain, I was not sure if it was going to be for a few weeks or months. It was a difficult economical moment here and it was not easy to find a job. However, I was lucky, I found OTGS.

At that time, I was looking for a remote job considering the circumstances and I've already applied to OTGS. I was new in town, so I regularly attended WP Meetups as I wanted to meet people. Luckily for me, there was a meetup which was going to be presented by Amit. I took it as a sign!

I followed the process and after a few weeks I started working. And here I am almost 6 years later.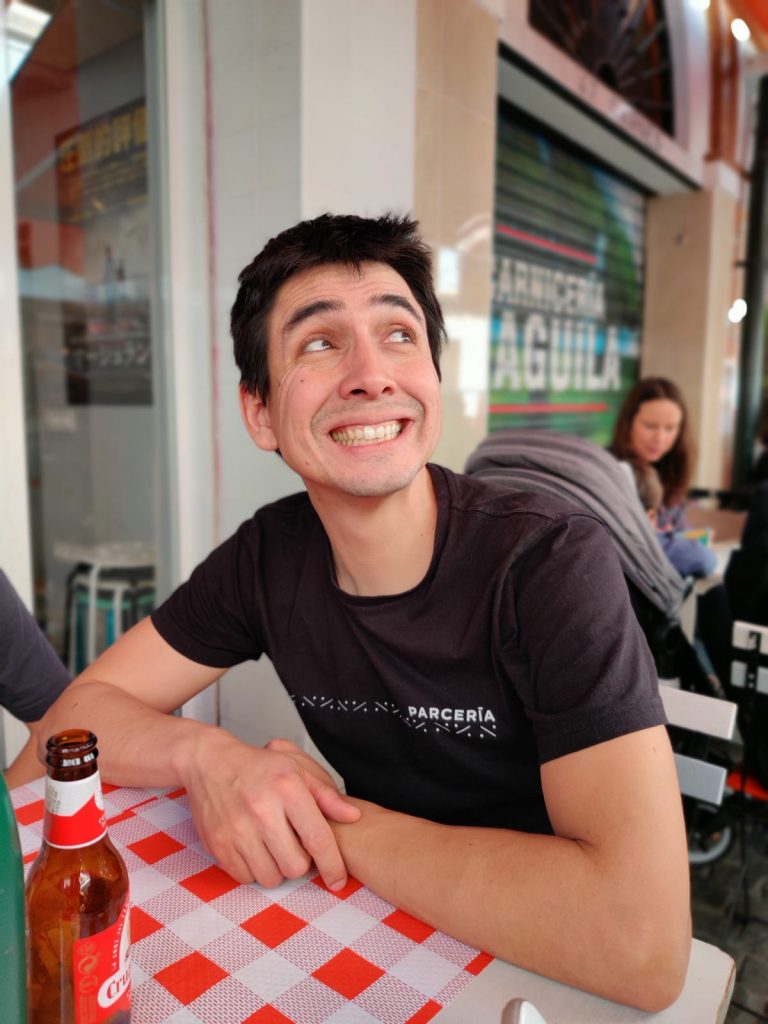 What's a typical day like for you working remotely?
Currently my schedule is changing a lot because of COVID. As local restrictions change almost every 2 weeks, I've seen myself adapting to the new conditions constantly. That's one of the things I love about my work.
I like to wake up early, so around 7am I'm in front of the computer with a big cup of good coffee. As I'm responsible for the french forum, I take all the french tickets available and depending on the load, I also take tickets from the spanish or english forum.
When I've replied to all the emails from the previous day and I've emptied my queue, I feel like I deserve a good breakfast so I take a break.
Once I'm back, I check if there is something urgent, otherwise, I join my mentor, Otto, and check if there is something we can work in the compatibility queue. This is something that I'm enjoying a lot, it is challenging but I have a good mentor with a lot of patience. We usually finish our session before lunch.
When I'm back, I check again the state of the queue and depending on that, I go to the forum or become available for chats until I finish my day.
Then it is time for doing some exercise, so I take my bike and I go to a park next to the river. I make short rides (10km) but I try to make them as hard as I can.
As part of my scholarship, I'm doing some courses about Javascript, so In the evening, I try to study around 45min and then read a bit or play with my cats.
In your experience, what are the best and worst things about working remotely?
One of the things I like the most about working remotely is the possibility to travel. I've had the opportunity to travel through Europe, but most important, spend several months in Colombia with my family. This would have been impossible with a traditional job.
Nowadays it is not the best scenario to travel, however COVID shows us the importance of remote work, and, while it was a novelty for a big part of the population and involved many challenges, for us it was just another day in the office. :)
The most challenging thing for me was learning to get out of work. It is easy to stay connected all day, technology has maken easy to receive emails and notifications, however I think that for becoming more productive, we need time off, do other activities and spend quality time with our family and friends.
What are your hopes and plans for the future?
My project for this year is to become technically stronger. I used my scholarship in an online academy and I'm following a training course with Otto. At the moment I'm learning a lot, sometimes it is hard and frustrating but when you arrive to solve something is pretty rewarding. Let's see the outcome by the end of the year and cross fingers!