Jakub Bis joined OnTheGoSystems in 2016 and turned the benefit of working remotely into a life changing adventure! See how the WPML developer made the choice to move to the other side of the world and what he's learned in the process.
What made you decide to take your development skills on the road?
I come from Poland, and my whole adult life revolves around programming. I studied in Krakow and decided to stay there after graduation. It was a very convenient place because it is one of my country's most prominent IT Hubs. I worked in a few smaller companies and later joined a few bigger ones too.
When I still worked in the office, my friends took me on a trip to Thailand, which was a turning point in my life. I realized that I love a warm climate and definitely wanted to try something new before getting old. I was slowly approaching my 30th birthday and decided that it was the last moment for such a big decision.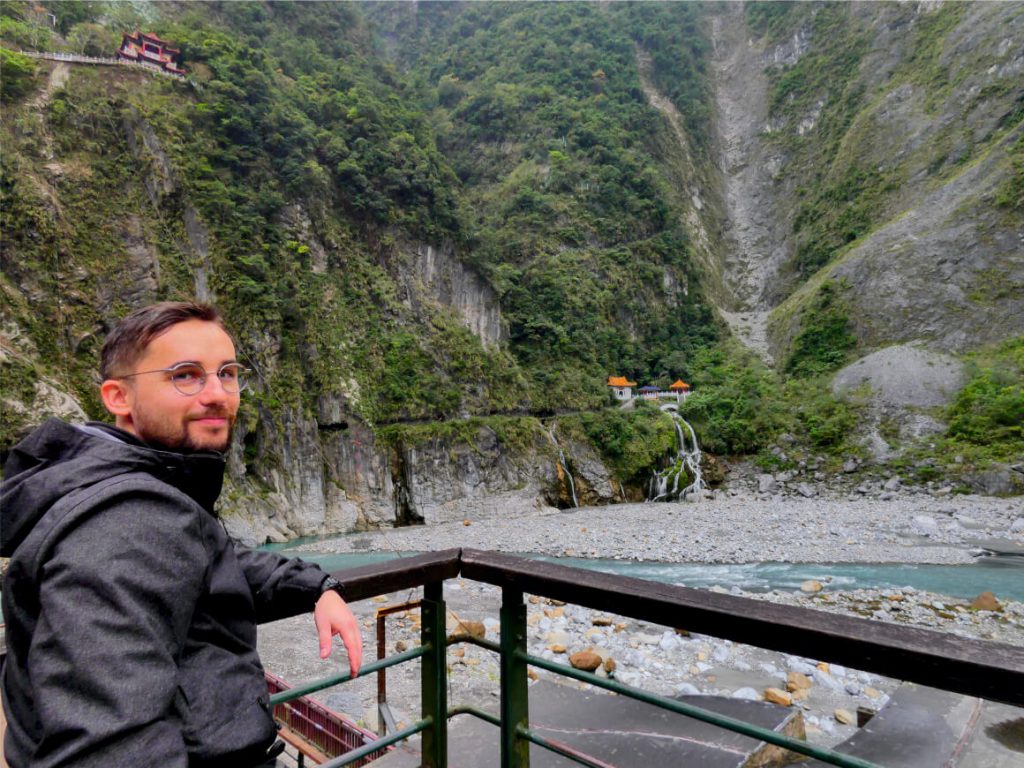 How did you choose the Philippines?
I did some research and found out that the Philippines seemed to be the best destination. Due to their colonial past, the country is not as exotic as others in the region from a European perspective. English is one official language, and it is widely spoken everywhere, making life way easier. Moreover, people are naturally friendly and approachable; therefore, it seemed perfect for an inexperienced digital nomad.
Once I knew my destination, I needed to find a source of income. Working remotely was a natural choice as it was already common amongst programmers. Eventually, I found OTGS, passed a probation time, and was ready. So in 2016, I flew to the Philippines for the first time.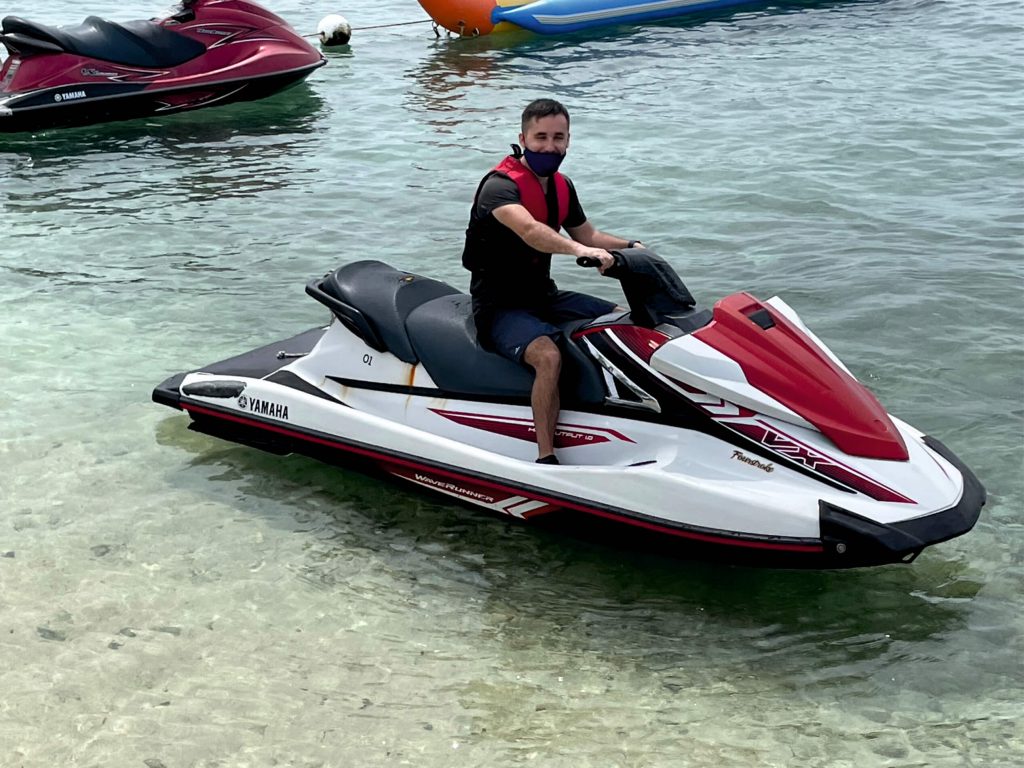 I quickly recognized that it was a great idea. I grew up in a cold Eastern-European country far from the sea. Therefore, living in a place where the temperature seldom drops below 25 degrees and there are fabulous beaches just around the corner was an exhilarating experience.
I also learned how to drive a motorbike and started exploring the interior too. Thanks to OTGS's scholarship program, I completed a diving course. This was always my dream, but it was something I always thought I would do in a distant, vague future.
Even though I loved the new place, there were some drawbacks. In my case, it was a poor internet connection and frequent blackouts. Eventually, I moved out to the second biggest city in the country, Cebu, where I have lived since. Later, I met my girlfriend, and now I am pretty sure I will stay here for good.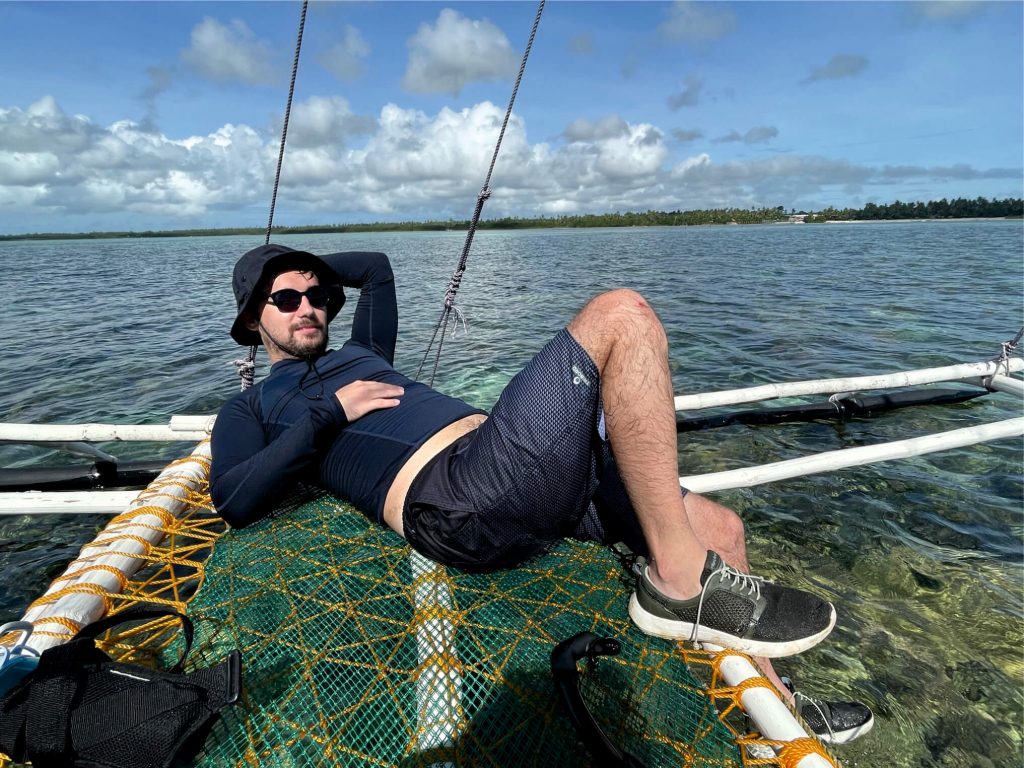 What are your favorite parts of working remotely, and what has surprised you the most?
When people think about working remotely in an exotic country, they have a picture of a guy with a laptop sitting on a beach and sipping a colorful cocktail. I must admit I also had this idea. But, in reality, it looks much better on touristic prospects than in fact. Sun is shining on your screen, sand is everywhere, and you're sweating badly due to the heat. Nowadays, I prefer to stay in the city in an air-conditioned apartment with a large screen and comfortable chair.
I keep on traveling during weekends and holidays when I can fully relax without pondering about code. It is straightforward because remarkable tourist destinations are within a few hours driving distances from me. I don't need to postpone them for a single vacation period per year. It's enough to find a long weekend, and I can swim under waterfalls or lay on a beach.
I also sometimes work during my trips to spend more time in new places without using so many days off. I did this, for instance, during my trip to Vietnam a few years ago.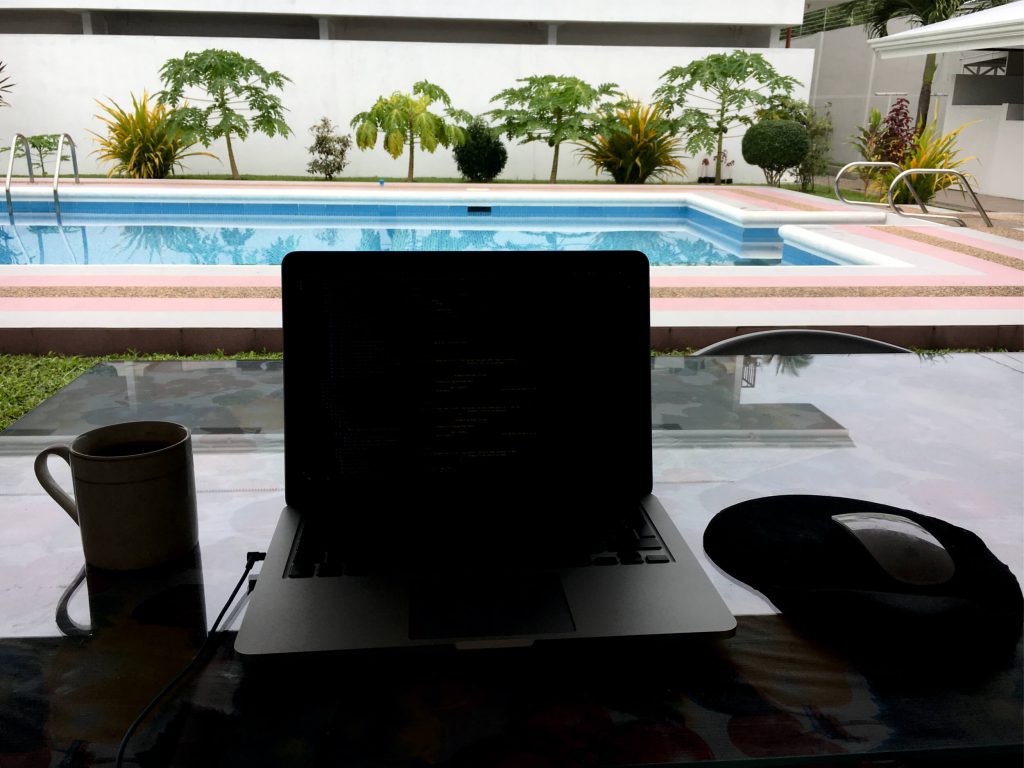 The other significant benefit of working remotely is that I can go back to Poland when convenient. It's vital to me because I want to keep in touch with my family and friends. It is now possible to stay in my hometown for a few months during the summer season and then return to the Philippines (at least, it was easy before the virus outbreak :). I love this freedom.
Now I can't even imagine returning to the old lifestyle when I was cramped in one city and had to go to an office every day.