Star of the Month Beata Silwanowicz tells us about her love for travel and shares her top tips for getting the work-life balance right when working remotely.
Beata, tell us about yourself
I come from a small city in the southern part of Poland. Mountains and forests have always been a big part of my life. I always enjoyed hiking with my parents and later on, I joined the local scouting group where I met wonderful friends. We spend many weekends in the mountains, exploring new trails and places.
After I graduated from high school, I relocated to Silesia to continue my education by pursuing a degree at the university. Although the region of Silesia is more of an urban area, it is also very diverse and you can easily find beautiful mountains and forests within a 1-hour drive.
What do you like to do in your free time?
My husband and I both like to challenge ourselves. Every time we have a few days off and travel within Poland, we choose places with interesting hiking trails and try to reach one of the mountains' tops. So far, the top 3 Polish mountains we climbed are: Sniezka – the highest peak of Karkonosze mountains which is 1603 m, Babia Gora (Beskid Żywiecki mountains, 1725 meters high) and Kasprowy Wierch in Tatra mountains (1987 meters).
For an avid mountaineer that may not seem like much, but for us, it's a great achievement and adventure. I love the feeling of satisfaction when you reach the peak and can enjoy stunning views. In the future, we plan to expand our hiking trips to other countries.
Can you share an unforgettable travel experience with us?
When I was a university student, my friend and I decided to take part in a hitchhiking race from Wroclaw, Poland to Valencia, Spain. It was such an adventure! The distance of 2350 km led us through Germany, France, Andorra, and Spain. We met wonderful, kind people along the way and saw so many places. We reached the destination after 4 days of continuous travel. It was a crazy experience, but I'm not sure I would do it again – I don't think I'm as brave as I used to be!
Now, I love to travel in a safer form. In my free time, I research hotels, tourist attractions, and good places to eat. Then I arrange the whole timetable of our vacations. I find it very satisfactory to plan ahead (I think I'm an organization freak)! Last year, we spent a week in Crete. We saw beautiful beaches, ate amazing food, and enjoyed the very welcoming Greek culture. I also visited Santorini, which has always been on my bucket list – I'll definitely be back! I'm planning this year's trip now and I can't wait for it already!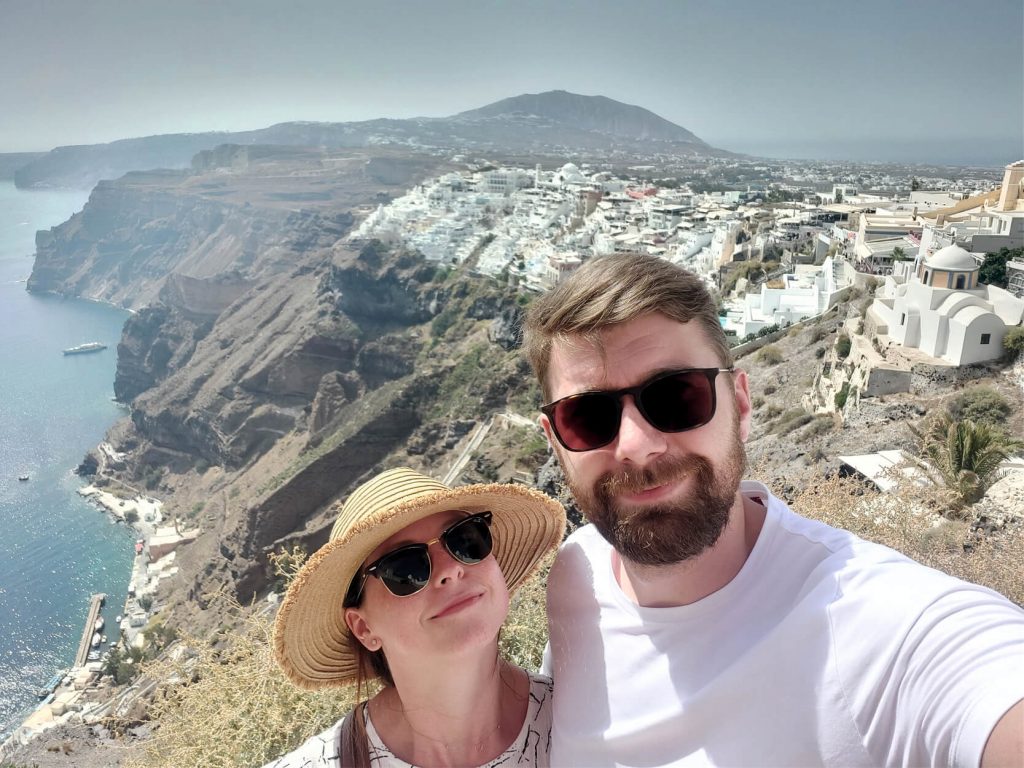 In your experience, what are the best and most challenging things about working remotely?
The main reason I joined OTGS in the first place was because I didn't need to worry about commuting to work anymore! Being part of a remote company fits well with my love to travel. Although I haven't done it yet, I plan to take my work with me to my next vacation destination! I can travel & work at the same time without being worried about using all my days off.
However, reflecting on the last 2 years of life during a global pandemic, there are some aspects of remote work I found more challenging than others. I was not able to see my friends and family as often as I wanted to. The loneliness of the lockdown combined with a feeling of work overload gave me overwhelming anxiety. Luckily, I have a super awesome team who helped me get through this! We always support each other, talk about how we feel, and even if I have a bad day, they always make me laugh.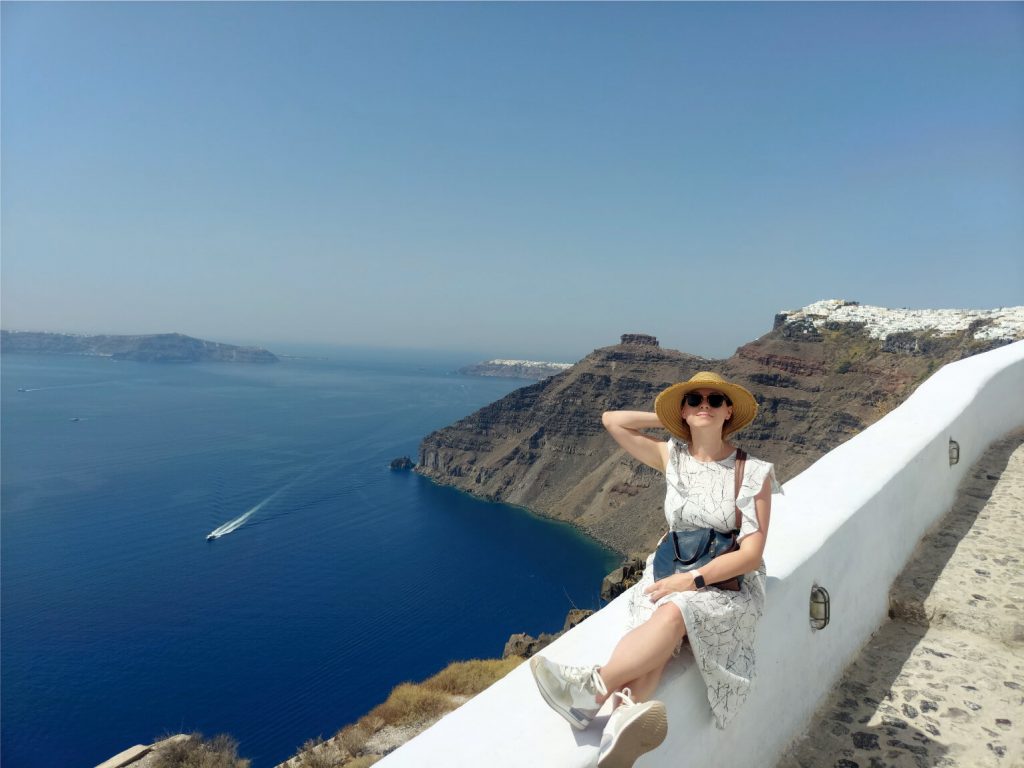 What are your tips for maintaining the right work-life balance when working remotely?
For me, separating work from my private life is crucial to maintaining a work-life balance. I set up a separate room for work and I don't use it outside of working hours – this way, when I shut down my laptop, I separate myself from thinking about work! Of course, it's easier said than done and sometimes I catch myself analyzing work stuff where I should be resting – but I'm happy to say I've made progress in this area!