WordCamp Nepal 2022 took place in Bharatpur, Nepal on November 5–6, 2022 and ended with new friends and valuable knowledge. This year, we also took part in organizing and sponsoring the event. It was a memorable and special experience, and we're excited to share our memories from it with you.
Greetings from Nepal
A city in southern central Nepal, Bharatpur is the perfect place for nature lovers. It is located on the banks of the Narayani river and is surrounded by lustrous jungles and tourist destinations.
I, Subash Chandra Poudel, attended the event with my coworker, Shekhar Bhandari. I've attended many WordCamps over the years, but this one was special for me. Not only was I one of the organizers of the event, but I was also there to represent WPML (WordPress Multilingual) as a sponsor.
WordCamps offer a great way to network and connect with community members. There's always something to do. You can start by going to engaging discussions. Then, you can exchange ideas and experiences with WordPress and web development with other WordPress enthusiasts. But when you're one of the organizers, you can take a moment to observe what's happening around you. It's when you can really see how the event helps all attendees with networking and learning.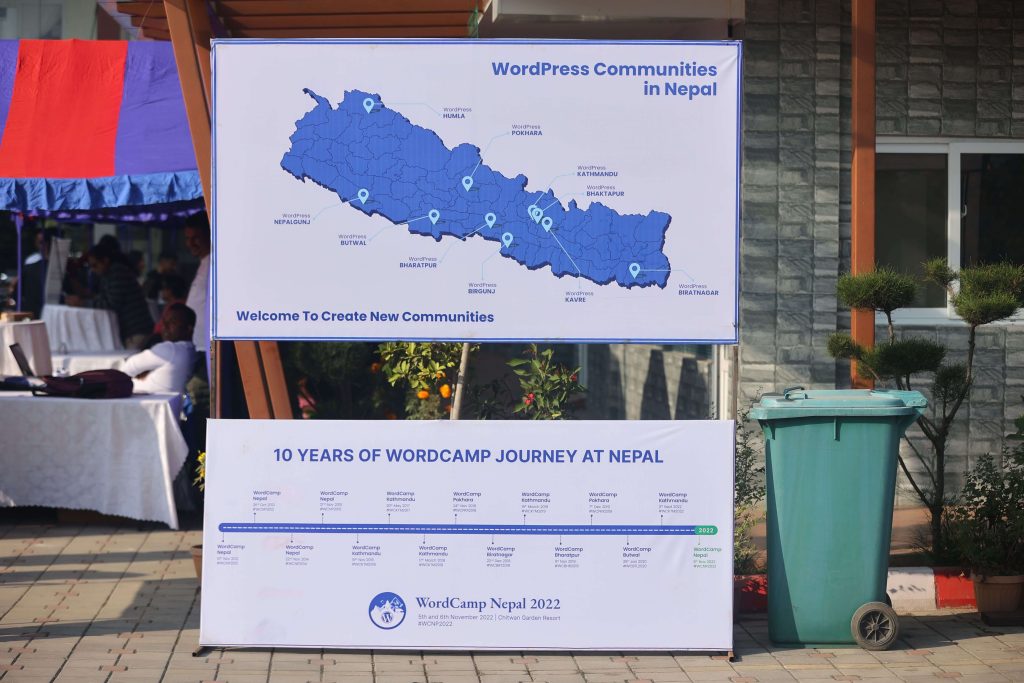 Behind the Scenes: Organizing WordCamp Nepal 2022
Planning an event is never easy, and WordCamp Nepal 2022 was no exception! We had spent over 6 months planning the event. Even so, as the event date neared, you could feel the urgency in the air.
For this year's WordCamp Nepal, I was the organizer of the Contributor Day. My main task was finding and selecting speakers for the Contributor Day. I arranged scheduling matters to make sure the sessions and workshops planned throughout the day would run smoothly.
This year, WPML was sponsoring the event as a Bronze sponsor. So, I also took charge of managing the swags and pre-planning for the sponsorship stall.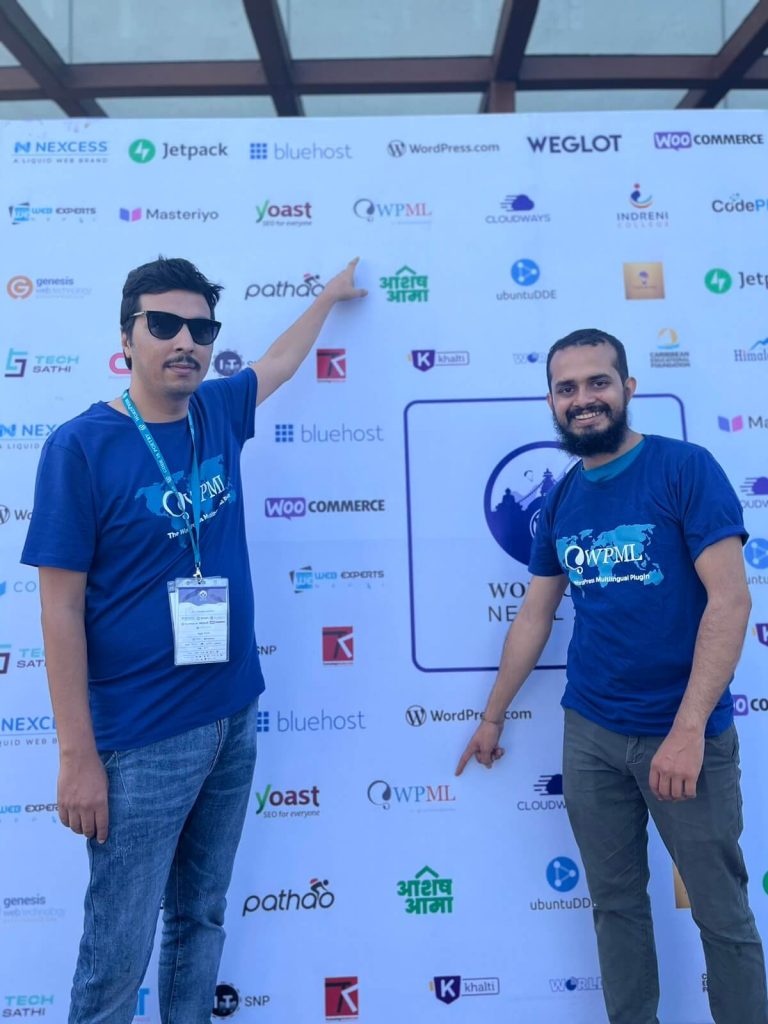 I had a lot on my plate, but I knew what I had to do to make the event a grand success! Not long ago, I was an organizer of the WordPress Pokhara meetup. During that time, I had to go to many colleges and businesses in Pokhara to discuss and prepare the details of the meetup. This helped me learn more about branding and marketing. My newfound knowledge ended up being very useful for planning WordCamp Nepal 2022.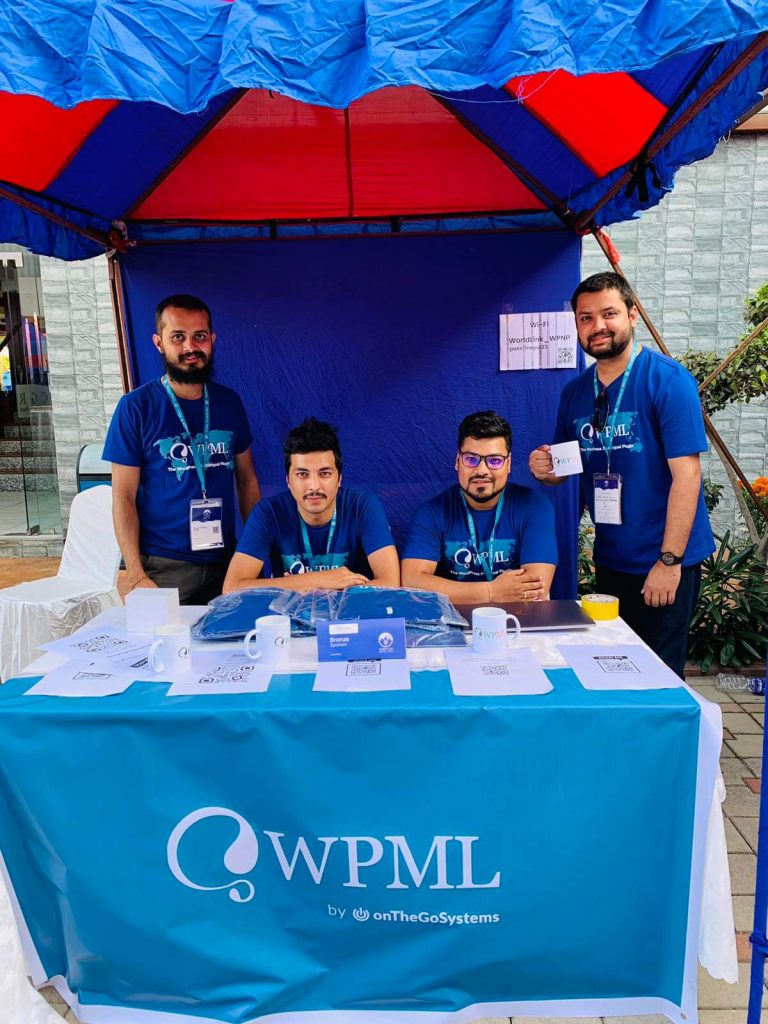 Let the Countdown Begin: The Before Party
As an organizer, I had to be at the event venue a few days in advance. Shekar reached the venue a day before the event – just in time for the before party.
The pre-party dinner was held the night before Day 1 of WordCamp Nepal 2022. It was a pleasant way to relax after all the planning. The party acted as a meet and greet for sponsors, organizers, and speakers. The evening flew by, but Shekhar and I had a great time socializing with speakers and sponsors. We even had the chance to meet and talk to a few WPML users!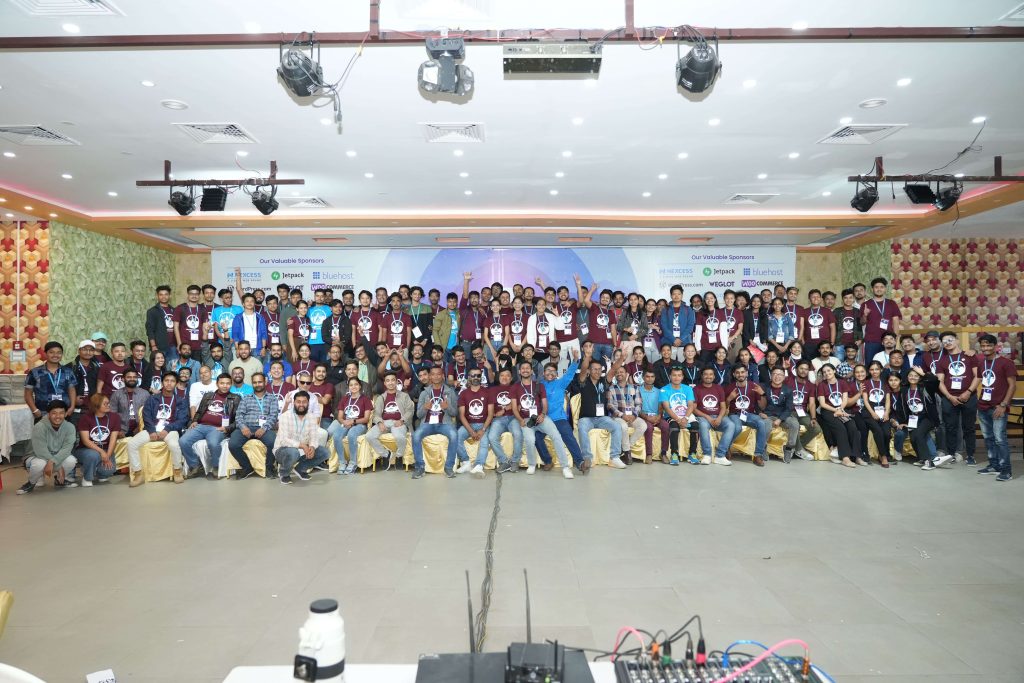 Day 1: WordCamp Nepal 2022 Kicks Off
Finally, the time for the main event had come. With over 800+ attendees and 19 speaker sessions, day 1 of WordCamp Nepal 2022 was truly a grand event.
Shekhar and I started the day by planning for our sponsor stall. We were really grateful for the help of some of our friends, who made sure people visiting our stall had the opportunity to learn more about WPML. They also helped us distribute the swag we had for our visitors.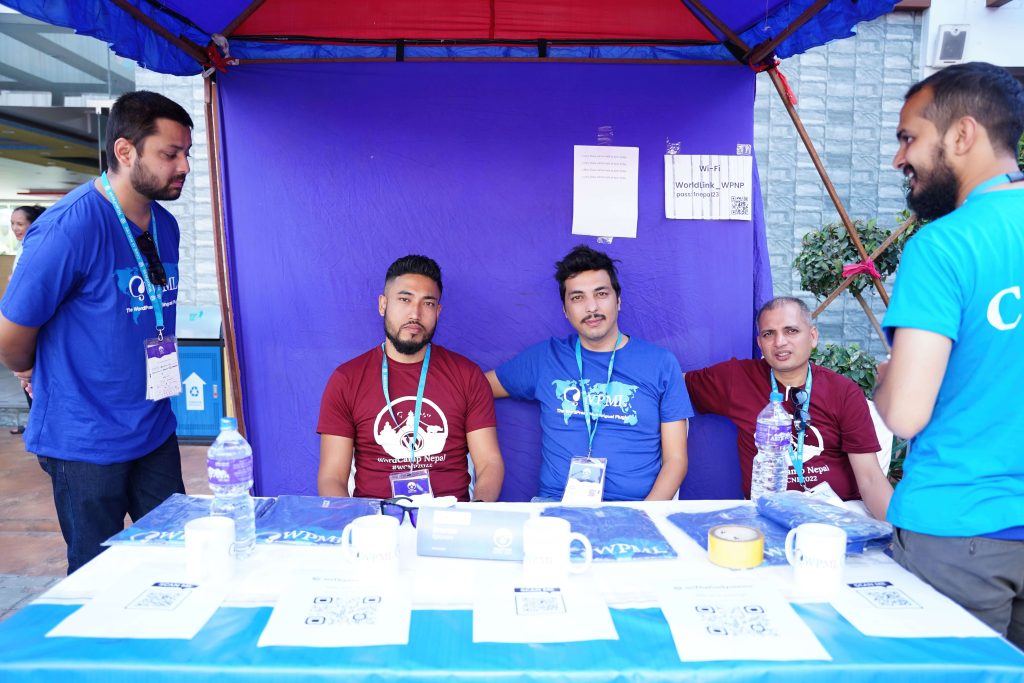 Of course, as an organizer, I couldn't forget about my organizing duties. Shekhar manned the stall and did a really great job managing the crowd. It was a busy day, but every user and WordPress enthusiast left our stall with their questions about WPML answered.
After the success of the before party, we had to conclude the first day of WordCamp Nepal with an after-party! Shekhar and I went out for dinner together with friends, community members, and fellow WordPress enthusiasts. We spent a lot of hours discussing WordPress, WPML, and community.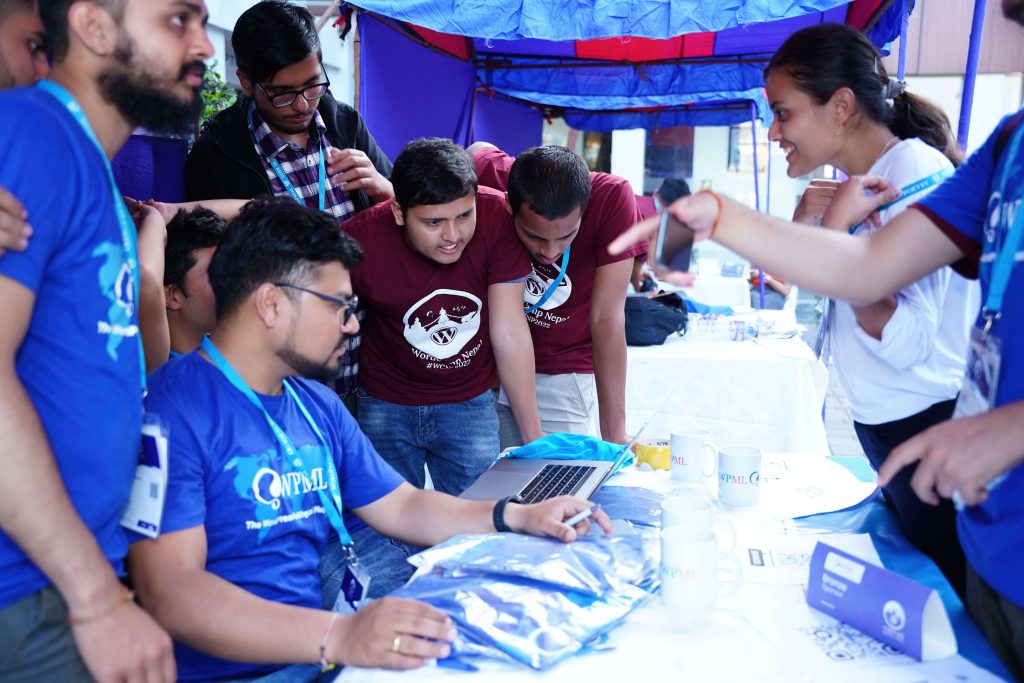 Day 2: Connecting on Contributor Day
The second day of the event was Contributor Day. This is a really special part of every WordCamp because it's when the WordPress community comes together.
For Contributor Day, we had 10 tables and workshops dedicated to teaching attendees about WordPress. We also spent some time showing people how to contribute to the open-source software.
Over 600+ attendees joined us! We took a lot of photos throughout the day. But most importantly, countless translations, patterns, support, theme, and plugin contributions were made. The day ended with a huge achievement: we successfully and fully translated WordPress into Nepali.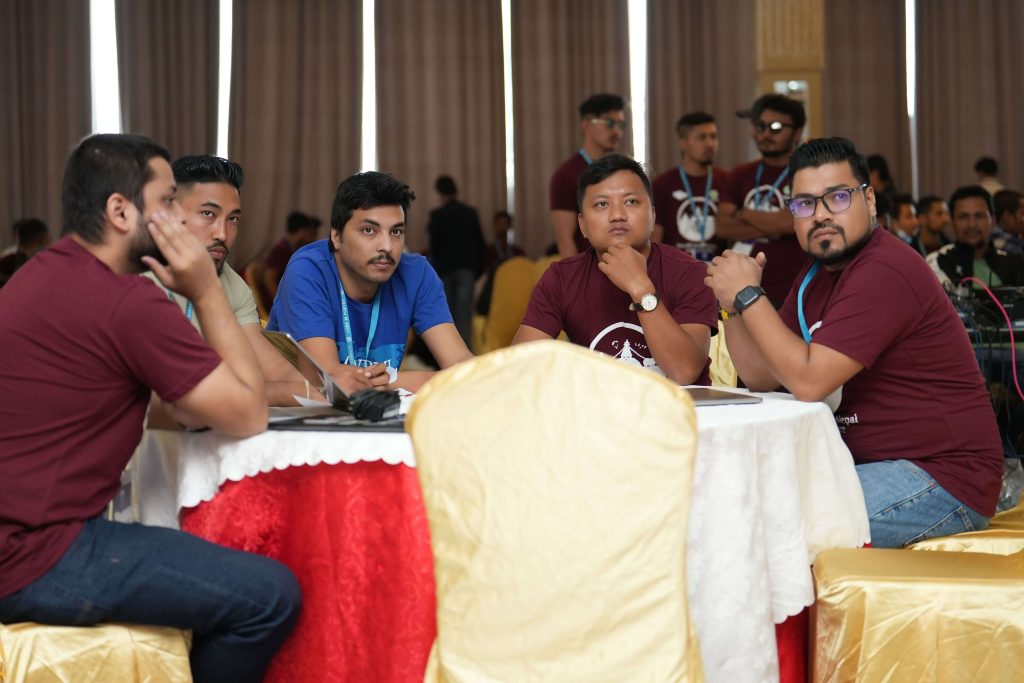 Final Thoughts
The WordPress ecosystem is based on the contributions of various people around the world. WordCamps are a great opportunity to meet contributors and fellow WordPress enthusiasts. The event really feels like a larger family gathering. You can openly share ideas and your thoughts on the ups and downs of WordPress.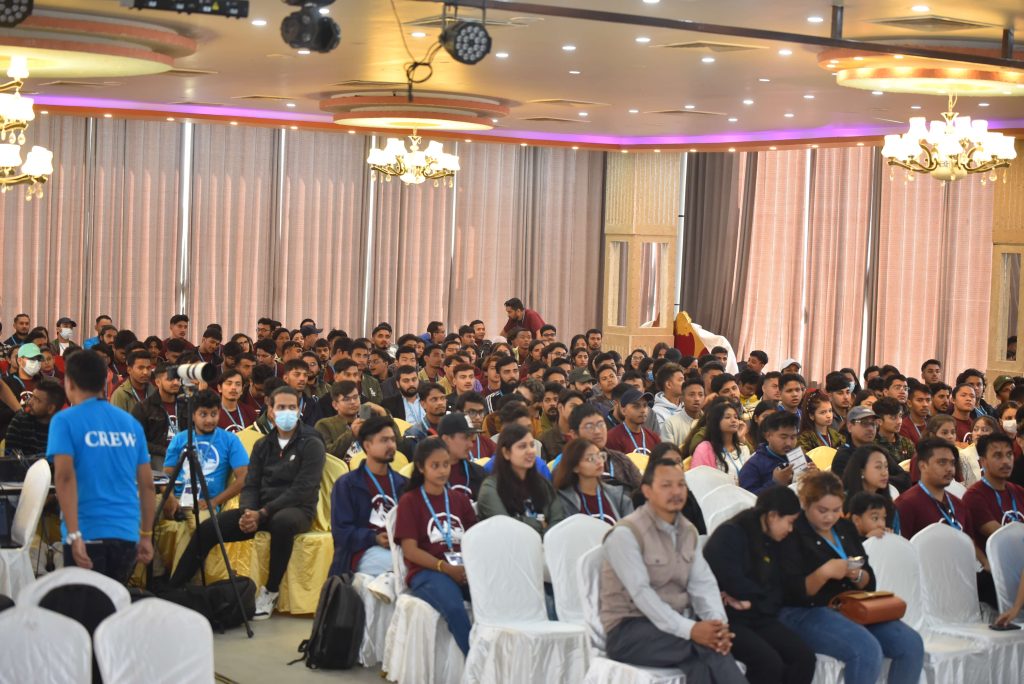 For me, WordCamp Nepal 2022 was a great opportunity to meet community members from various cities in Nepal, and even from India and Bangladesh. It was also great to see my colleague Shekhar Bhandari in person again! As remote workers, we don't get to meet each other in person often. But for a few days, we were able to work together and enjoy each other's company. It was a joyful experience I'll remember fondly.
The next WordCamp Nepal is planned for Pokhara city in 2024, but I'm sure we'll meet again at some other WordCamps. Until then, happy WordPressing!