Our Star of the Month Ivan Larionov tells us about exploring a new country, finding hobbies outside of work, and solving technical challenges daily.
Ivan, tell us about yourself.
Six months ago, my family and I moved to Yerevan, Armenia. We're loving it! The people are friendly and we're not missing the cold winters.
As we moved here quite recently, we haven't seen the entire country yet, so we're spending a lot of time exploring different places. We're planning on visiting Tsaghkadzor next month to see the snow – we haven't seen much in Yerevan this winter.
Have you found any new hobbies since moving to Armenia?
During the Christmas holidays, we visited the park and discovered an ice skating rink. My daughter begged me to try it out and we now have another hobby. We're going ice skating at least once a week. We're hooked! I've found some areas where you can ice skate even in summer.
Another new thing I've tried my hand at here is making popcorn and trying out different seasonings, like garlic or Thai chili.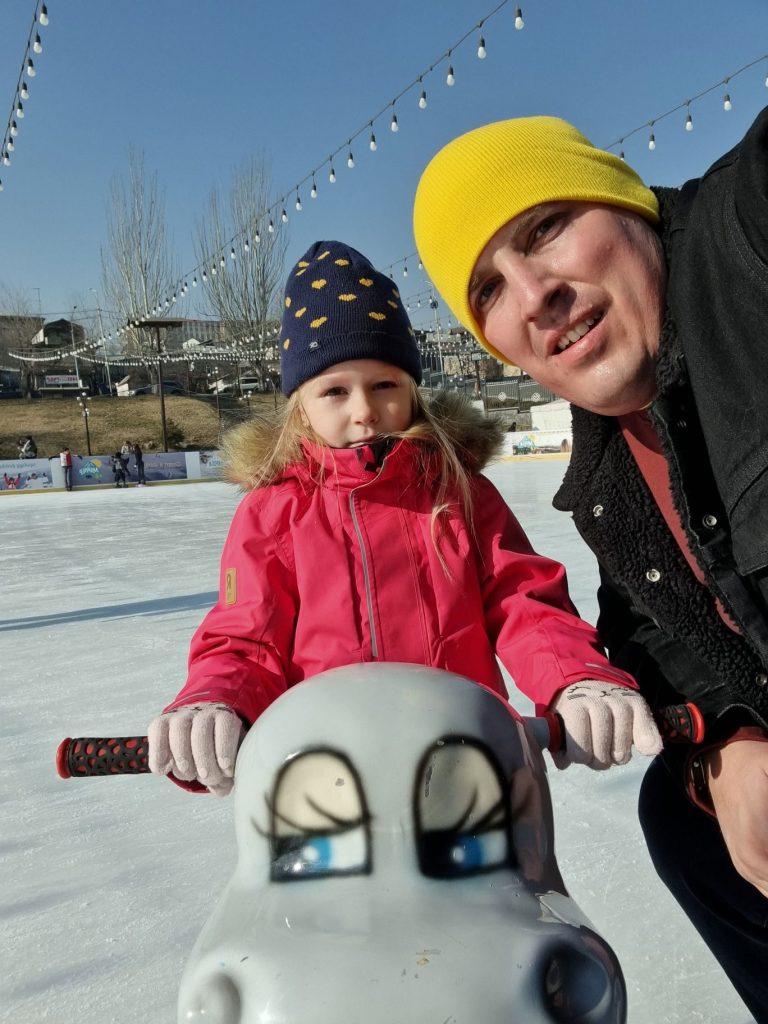 What were you doing before joining OTGS?
Before OTGS, I was freelancing for about 10 years.
How did you hear about the company?
At some point in my freelancing career, I decided to find a "normal" job. I saw a job posting on We Work Remotely and it piqued my interest. I checked out the company products, was inspired, and applied for the job.
How would you describe your job?
My job is about working with quite a big stack of technologies. We mostly work with Ruby on Rails and React, but there are also a bunch of technologies and solutions inside.
The systems we're working with are rather complicated, so we're solving technical challenges daily. This often involves having very technical discussions.
What led you to choose remote work?
I had been working remotely even before starting at OTGS. I didn't see any reason to go back to the office. Working remotely was great during times when I was traveling a lot. And when we decided to move countries, it wasn't a big stress for my family and me.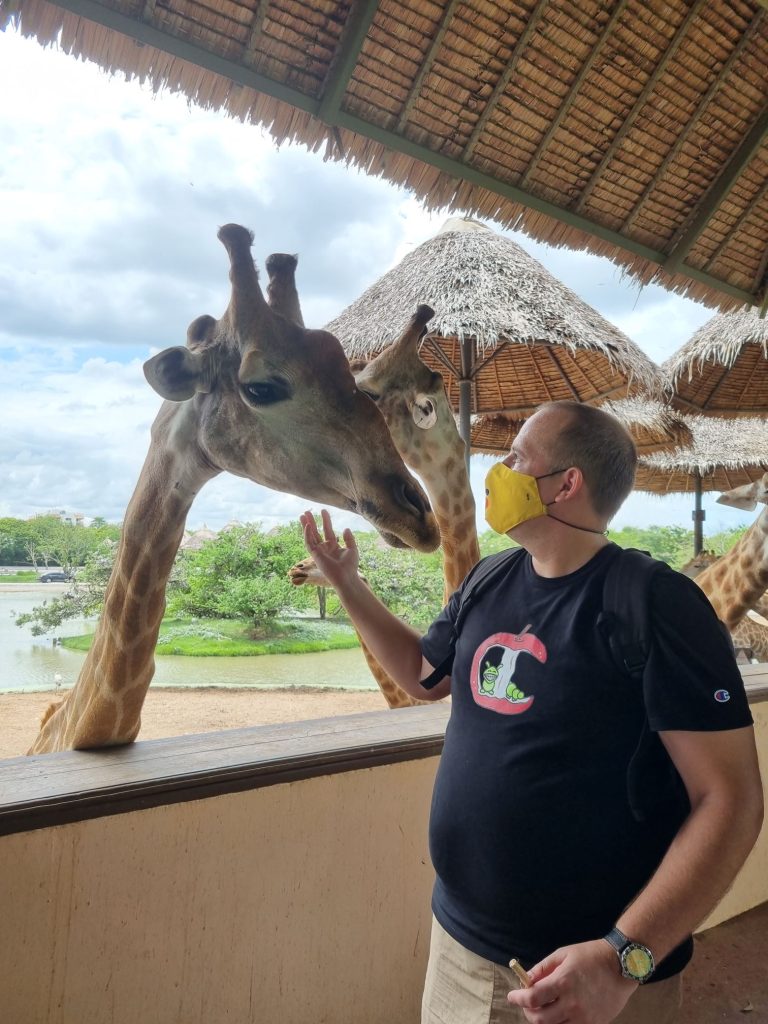 For some remote workers, maintaining a work-life balance is difficult. How do you manage this challenge?
I think it is really important to split your work life from your home life. The best way of doing that is to separate them physically.
During the pandemic, I had an office away from our countryside home. Ideally, you should have time to travel between home and work to allow you to switch environments.
Actually, there are some things I miss about office life, like having my own private office with a fridge, coffee machine, sofa, big table, and cool chair.
So since moving to Yerevan, I've started working from a coworking spot called 256hub.
What helps you feel connected to others when working remotely?
I go to the gym twice a week to do Thai boxing and go skating with my daughter (usually on the weekend).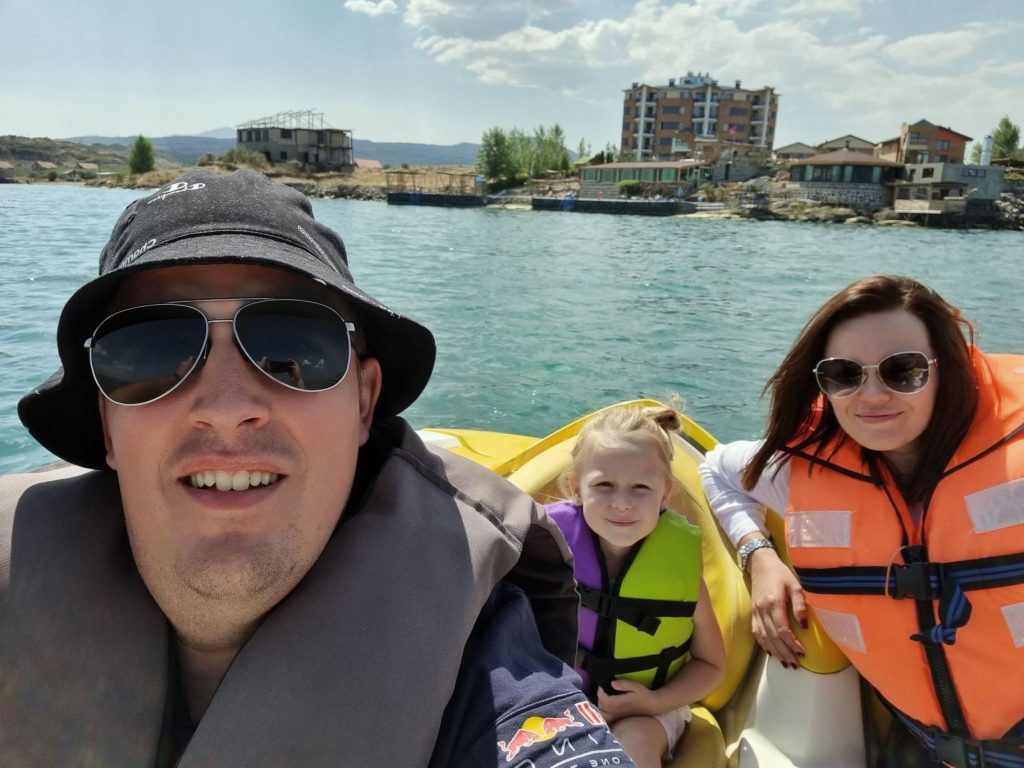 Any hopes and plans for the future (personal or professional)?
First of all, we need to build the PTC project and successfully launch it.
Personally, I'm doing some local integration things. I almost have almost all the documents I need and the next thing on my list is to get my local driving license. It's easier and faster to redo the exams than to convert my existing license – l I'd have to wait 3-4 months for them to confirm it with my home country.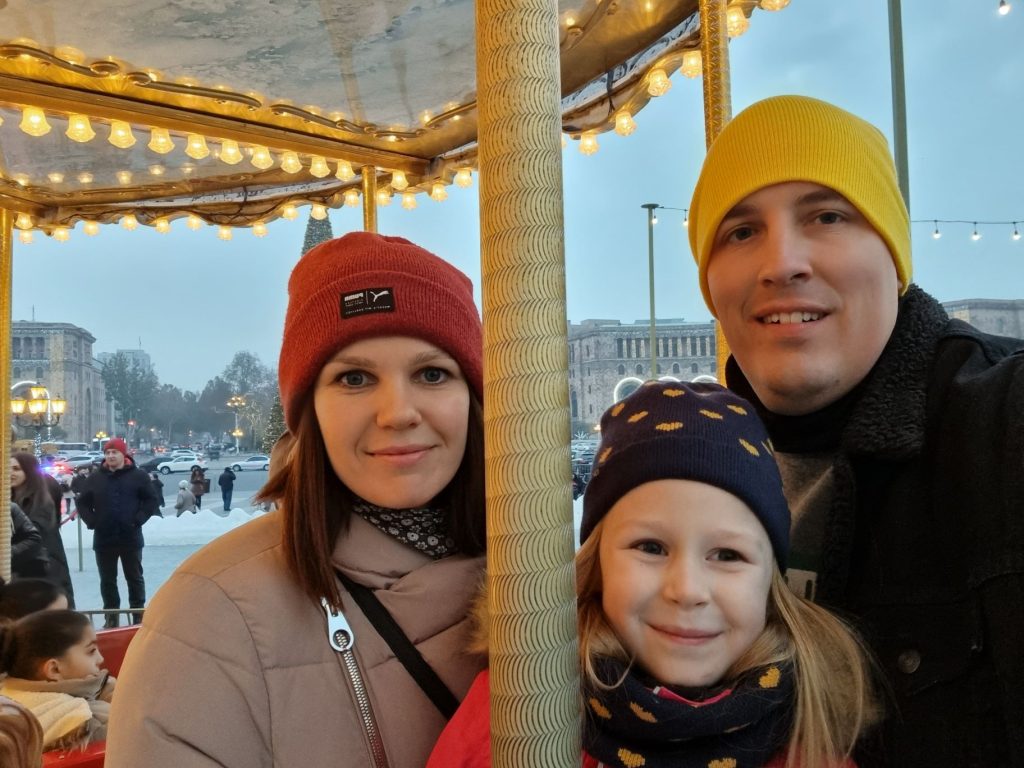 See what working remotely is all about
Are you looking for the opportunity to work from anywhere? Take a look at our open positions!