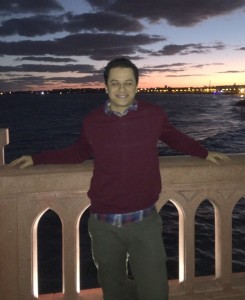 Ahmed is working with the WPML support team and he also supports our Translation Services clients. He enjoys living at the Egypt's coast of the Mediterranean Sea. Today he tells us more about his life and work.
Tell us something about yourself
My name is Ahmed Ibrahim, I was born and currently live in Alexandria, Egypt. When I was 18 years old, I moved to Cairo to continue my studies. I spent about 8 years there studying and working. I intended to continue my life there because Cairo is the capital of Egypt and there are better job opportunities than Alexandria, but after I joined OTGS I moved back to my lovely home town Alexandria.
Many songs in many languages have been written about Alexandria. What makes Alexandria so special?
Alexandria is the second largest city and a major economic center in Egypt, extending about 32 km along the coast of the Mediterranean Sea in the north central part of the country. It is also the largest city situated directly on the Mediterranean coast. Its low elevation on the Nile delta makes it highly vulnerable to rising sea levels. Alexandria is Egypt's largest seaport, serving most of Egypt's imports and exports. It is also an important tourist destination because it has fine weather, beautiful views and is rich in history.
It was founded around 331 BC by Alexander the Great and was the capital of Hellenistic, Roman and Byzantine Egypt for almost 1000 years. The Pharos (Lighthouse) of Alexandria was one of the Seven Wonders of the Ancient World built during Ptolemaic times, but it was destroyed by a series earthquakes.

The Montaza Palace grounds are royal gardens of 150 acres and are open as a public landscape park and forest reserve.
Another famous building was the Ancient Library of Alexandria. It was burned down, resulting in the loss of many ancient scrolls and books; its destruction has become a symbol for the loss of cultural knowledge. In 2003 the Bibliotheca Alexandrina was inaugurated, near the site of the old Library. It is very easy to visit all these historical places in one day!
And what would you like to share with us about your personal life?
Currently I'm living with my family. My Dad is an accountant, my mom is a teacher and my sister has just graduated from the faculty of Law. Me? I like swimming very much, and because of our city has a very beautiful coast, in the summer I spend most of my free time going to the sea. Also I like going to the gym and hanging out with my friends.
What were you doing before joining OTGS? How did you hear about the company? When did you join?
OTGS is my fourth company. Before joining OTGS I worked as a PHP developer for about 4 years. I created a lot of custom projects, using (Symfony2, Laravel and WordPress). I heard about OTGS from my friend Ahmed Mohammed, who is working with the compatibility team, and I joined the company last year in April 2015.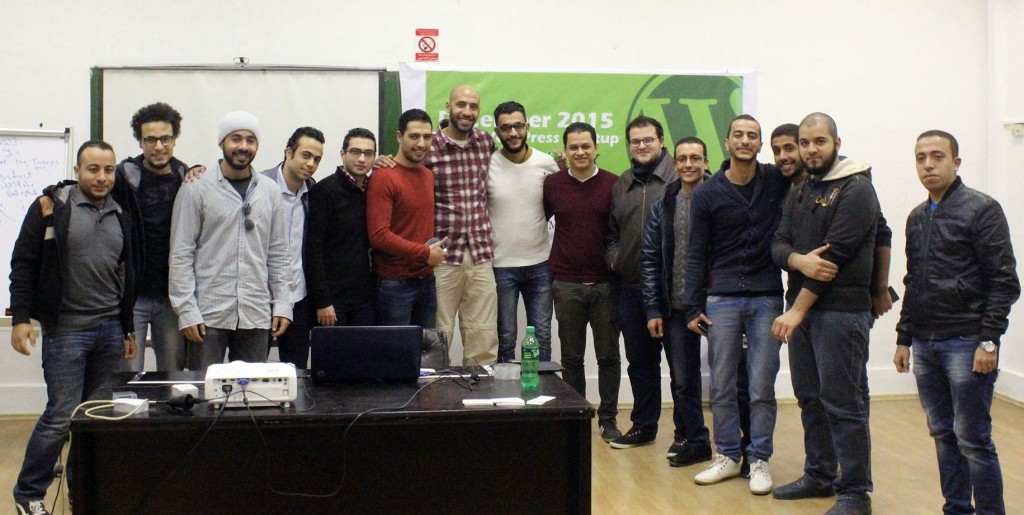 Imagine you are talking with someone who is interested in your work. How would you describe what is involved in your role? What knowledge and experience do you have?
I joined OTGS as a first tier supporter working with the WPML support team, then I moved to second tier support and this gave me the opportunity to use my PHP development experience, to debug the issues further and help the developers to rapidly find and fix the issues.
Then after our company built the TP service, to deal with more Translation Service Companies, I had a new role to support our Translation Service clients, especially helping ICanLocalize clients who have any technical issues with WPML.
What are some of the challenges and advantages in your work? What do you like most about your work?
Working with second tier and the TP team are challenges in themselves! Each ticket escalated needs careful attention to quickly investigate and find a workaround for the user so he/she will not need to wait until there is a version fixed with the author's cooperation.
I'm enjoying our friendly work environment a lot, and more importantly this comradeship helps me to quickly improve my skills. I always learn something new every day from my team mates.
So how does your day begin?
Basically my day starts with reading my incoming mails and responding to all my returning tickets. I work on my hanging and urgent tasks first. Then I go and check if there are any ICL tickets after which I go to our second tier queue and start taking tickets in order from the oldest one.
What are you planning for the near future?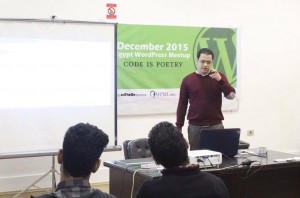 For now I'm planning to improve my skills in WordPress by taking some online courses. And after joining TP team as a supporter, I had the Idea that I need to know more about Ruby on Rails, to be more involved and provide better help for my TP team, so I have bought a course and I will start watching it soon ;)
My friends, who also working for OTGS, and I are trying to expand the WordPress community here in Egypt by organizing some WordPress meetups. We want to share our knowledge with other people and encourage them to use WordPress. It would be great if our goal materializes – to organize a WordCamp here in Egypt one day:)