Never give up pursuing your dreams.
Our employee of the month this time is Alejandro Sanchez who grew up in turbulent Venezuela and faced many disadvantages. We hope his story will inspire you.
Alejandro says that Venezuela is currently experiencing serious problems with food and water shortages as people struggle to get by. He says he had to get used to growing up in a dangerous environment but was able to get by and was even living comfortably. When he got older, Alejandro made plans to leave his home country and moved to Europe to pursue his dreams.
Alejandro, what was it like when you were growing up?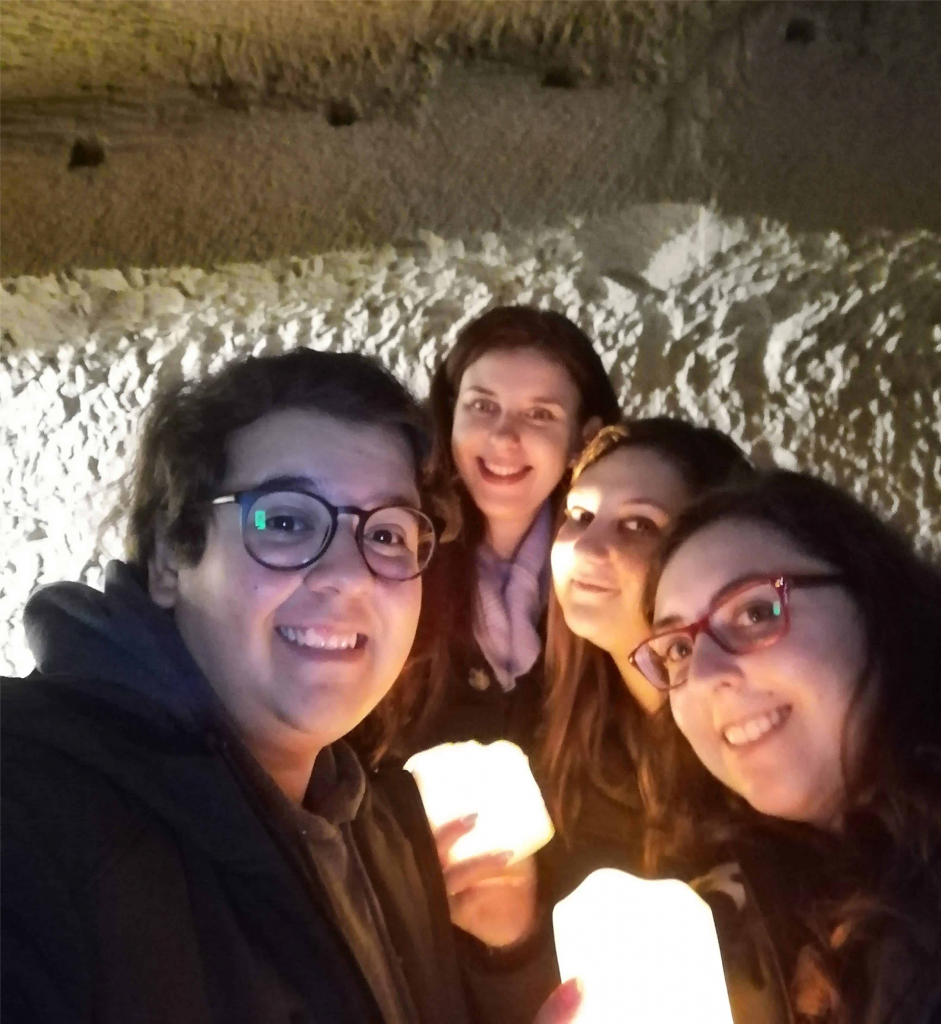 I was born and raised in Venezuela, moving from city to city. I was born in Maracaibo and then lived in Caracas (Venezuela's Capital) until I was 4-5.
I come from a huge extended family – including my mother's 8 siblings, uncles and cousins we are 100 people! We come from a laic-catholic family from a small town in the Zulia state of Venezuela called "Ciudad Ojeda" where my grandfather was one of the founders!
During my school years, I lived with my uncles in a city called Puerto Ordaz because one of my cousins (who now also lives in Italy) "stole" me away from my mother without her knowledge. My uncles raised me well and mom was able to visit me during the holidays. Every day she phoned me as I was her only child. I grew up with a cousin who has become closer to me than any 'real' brother could be.

It was when I was almost 18 when I realized that, in order to pursue my dreams, I needed to leave my home country and move to Europe. So, in 2008 I made plans to move to Italy.

How did you make your living in Italy in the beginning?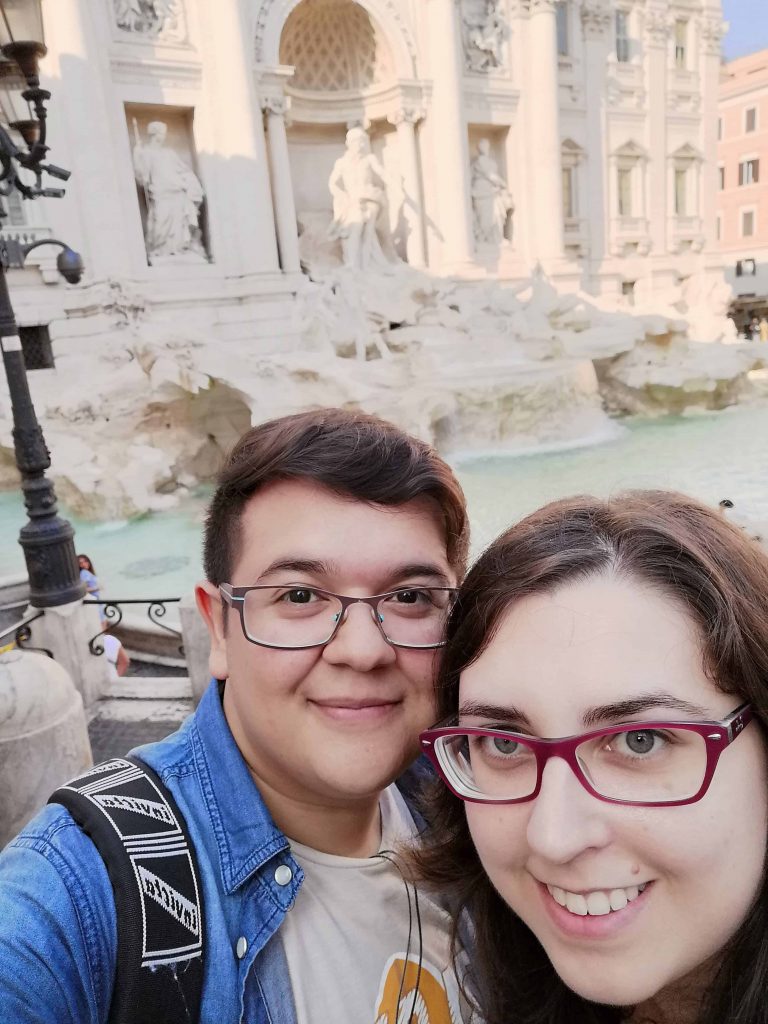 When I first arrived in Italy (in 2010) I couldn't work because of the state of my visa so a few uncles and my mother chipped in to help me out financially. In 2011 -2012 when I obtained a work permit, I tried freelancing, but back then I had no web development background whatsoever, so I worked as a translator/transcriber instead.
Then, in 2015 while working as a WordPress freelance web designer, one of my clients wanted to have his site translated. I used a free plugin which didn't prove suitable, so I started reading and came across WPML. I gave it a try and loved it! It was a bit difficult to understand at first, but the support was quick to answer my questions which was pretty cool. I opened a few tickets with the Support team and bookmarked the site.
I believe some years went by before you applied for a position at OnTheGoSystems
Yes, a few months went by and I heard OnTheGoSystems was looking for supporters, but I didn't have the courage to apply because I thought I lacked some of the key skills needed. I didn't give up, though. I looked for projects that would help me develop those skills while earning my living. I was continually following the development of WPML and was fascinated by it. In 2017 I found work selling tickets for Foggia Calcio, my city's football club, and from there jumped to their "Head of Sales IT department". The funny part is that they didn't really give IT very much importance. I was actually the only one there! I was managing the entire structure for their E-commerce and offline stores, which was a huge load of responsibility and work.
I really wanted to work remotely, so a year later, after quitting my job at the football club, I decided to send in an application. I was accepted on October 1st 2018!
Before taking that step to apply for a job at OnTheGoSystems, what skills did you try to acquire?
First, I realized I needed to understand how WordPress works and how websites are created at least to an intermediate level. So I applied myself to learn website development and even created a few WordPress sites from scratch. But PHP wasn't really my forte, so I used page builders instead, completing them with custom coding (Basic PHP, Javascript, CSS and HTML) Having had some interaction with the WPML support team before, I was determined to improve my problem-solving skills.
Once you were accepted here, what were you trained to do?
My job is all about troubleshooting and problem-solving. We are presented with a problem on a client's site and we have to try to determine the cause of the issue and fix it if possible. We have a pretty cool workflow which can be difficult to follow at times but it's very effective.

I work as a WPML technical supporter so my job is to isolate the problem. Either I can fix it myself, or I can send all the details and my findings to the development team for a fix.

Knowing how WordPress works is very important because it makes the entire "process isolation" part easier. It gives you an overall knowledge of what could be failing, what tools to use to check if we are getting errors and, most importantly, it helps us know where to look for the problem. Previous WPML experience is, of course, a great advantage because the second part of the job is understanding how WPML works. Of course, we are trained for this when we first arrive but knowing the plugin already speeds up the process.

WPML is a very complex plugin because it touches every aspect of a site. The cause of the problem could be everywhere or anywhere. It could be an incompatibility issue with another plugin or it could be a problem with the server's resources, which may be unrelated to WPML. The challenge is to know what to look for and discover where to look for it.
How did your determination to achieve your dream motivate you to learn other skills?
I needed to learn to work with others as a team. At the football club, remember, I was alone. Teamwork is actually very helpful, and I believe we have a wonderful community here at OTGS. People are very keen to help you and point you in the right direction. It's good for us and the clients to share information about previous cases.
At present, I'm part of the "Italian" Team of Supporters and I am proud to be the team leader of WPML's Team 2. This entails closer communication with other team leaders and with other support leaders. It's a lot of responsibility but the company atmosphere here actually makes it easier on me, plus I have an excellent team of people who are prepared, very professional and very friendly which helps to make everything run smoothly.

Now I'm trying to learn Toolset on my own, and I can already see myself pestering the Toolset team with questions! I hope I won't be too annoying!

Tell us what your typical work day is like.
Every morning I open my WPML.org account and check the general queue. I try to take as many tickets as I can handle. One by one I give priority to the Italian queue, then the Spanish queue and lastly the English queue.

I start answering the tickets assigned to me and troubleshooting issues. This takes a bit of time and when I finish, I check if I have summaries to write. A summary is written whenever a ticket is closed – a brief description of the problem and how it was solved. It's a very useful feature of WPML's forum and surely helps a lot of people solve their issues themselves.

My other duties are: Cloudways server maintenance, checking the queue for recurring issues and checking if any colleague has written in our Mattermost channels. If there are current issues I try to help there when possible. I'm in charge of Server 3 in Cloudways. This is where we host some of our client's sites for troubleshooting or other types of testing.

I take tickets in Chat Support whenever I can and keep an eye out for bugs so I can report them to the Chat dev team.
I'm also now learning PHP as I work as a volunteer (from time to time, when the queue allows it) for the Compatibility team's YouTrack tickets, which is the most exciting job I've had!
Hopes and plans for the future?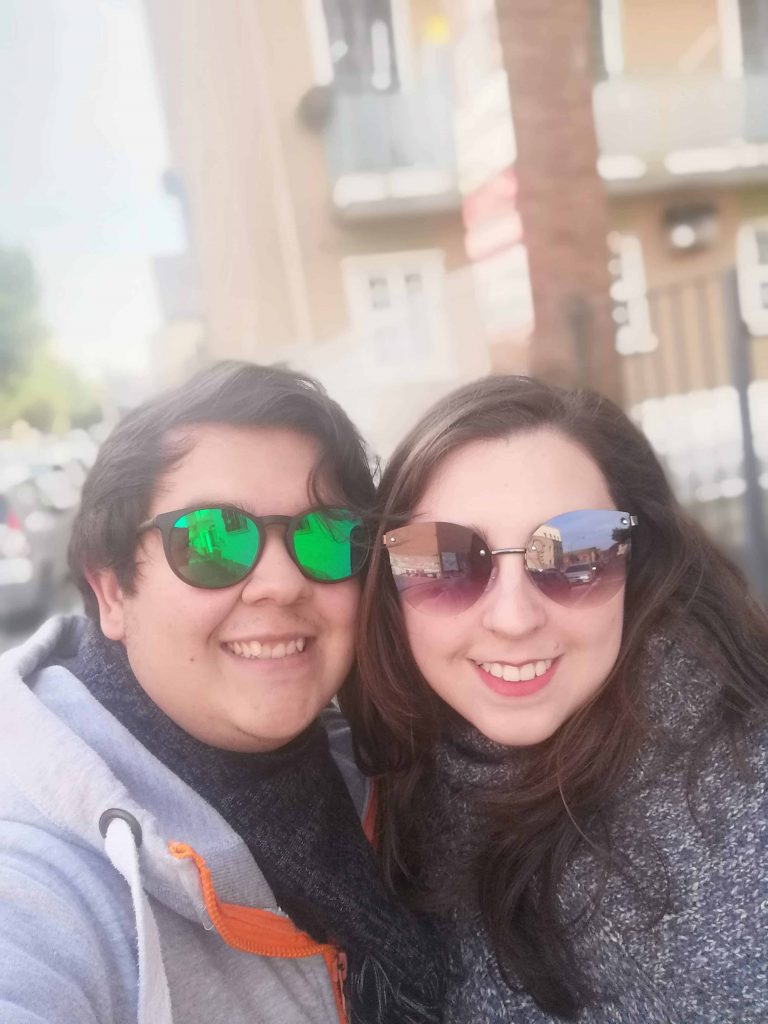 I want to improve my knowledge of PHP and REACT because they are actually very important for both WordPress and OTGS. I would really like to work in the compatibility team in the future or become a 2nd tier supporter. To be able to do that, I need to know a lot of things and the above-mentioned languages are the starting point for that.
In the meantime, I just plan to work as hard as I can to become a top supporter for both myself (personal goal), OTGS (because I'm very grateful to the company) and the clients (because I'm OTGS's face when I talk to the clients and I want them to have the best impression they can have of the company).
Alejandro had a rocky start to his life, but he had his dreams and was determined to make them come true. He never gives up! Just think what he has learned and accomplished!