This month we are introducing you to Nigel Anderson, Team leader for Toolset Support.
Nigel lives in County Wicklow, Ireland with his young family. Wicklow is famous for its dramatic beauty thanks to the peaceful nature of the Wicklow Mountains and valleys, and the breath-taking scenery along its coastline and it's only 42 km from the vibrant city of Dublin.
Working remotely for OnTheGoSystems, Nigel has been able to select this enviable location to make his home, pursue the lifestyle he loves and benefit from an enjoyable work environment.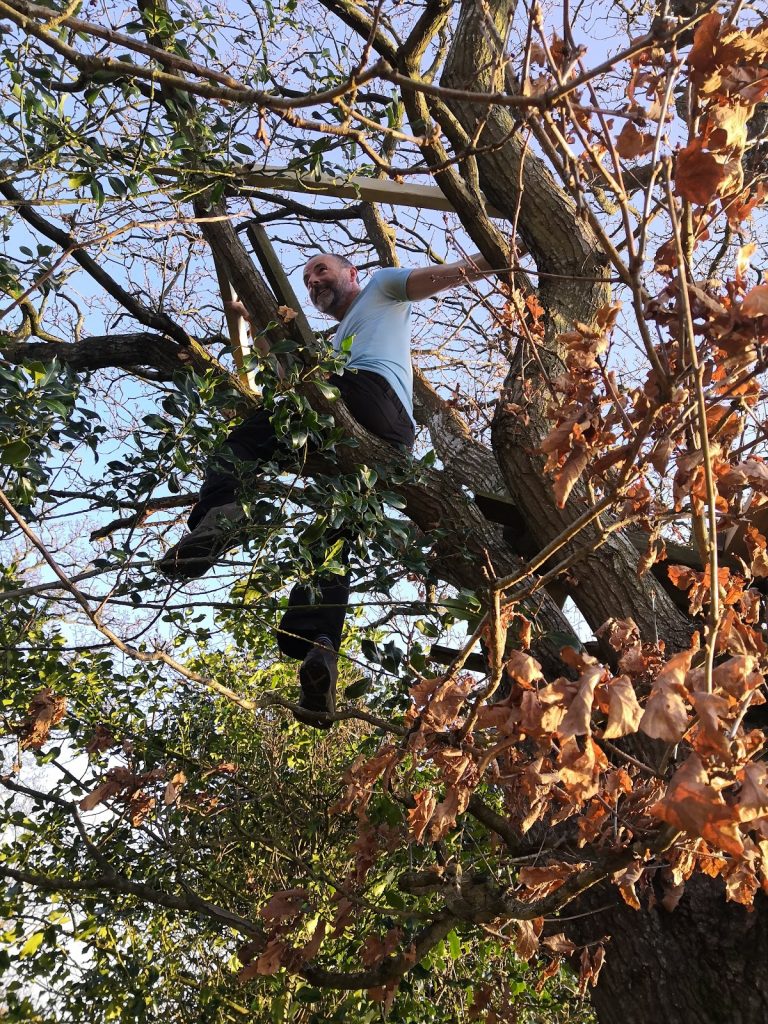 Nigel, please share some of your early memories with us.
When I was growing up I really wanted to be an Astronaut—once they'd figured out all the dangerous bits. Like all youngsters, I'm sure I did some outrageous things, but thankfully, I'm too old to remember something I've surely buried deep in my subconscious!
My favourite memory, though, is seeing Star Wars 3 times in the same day, at a time when cinemas didn't have booked showings and designated seats. You just bought your ticket, sat where you could, and stayed as long as you wanted, buying ice-cream at the intermission.
I want my children to be able to look back and remember their childhood as a happy one, and not just recall the times they were told to get off the Playstation.
Before working at OnTheGoSystems, what was the most unusual or interesting job you've ever had?
I had a weekend job in a computer game store back in the days of ZX Spectrum's and Commodore VIC-20s, and even had a (rubbish) game published by Commodore for the C-64.
So what drew you to OTGS originally?
Flexible, remote working was the initial draw, and I was reassured by the company's size. Small enough to be personal, but large enough that it was likely to endure and not disappear in a year or two.
Has OTGS helped you in your career development?
I wasn't focused particularly on WordPress before joining OTGS, and during my time here the depth of my knowledge has increased markedly. I feel confident that I can take pretty much whatever WordPress might throw at me nowadays.
Tell us about the teams you work closely with. Are you satisfied with your work environment?
For a couple of years now I've essentially been the bridge between the support team and the developers, and I'm very comfortable in that space. I'm actively working in support but also get to see up close what's happening with the work on the product itself. Development doesn't go well with a steady flow of interruptions, and I consider it a privilege that I'm in a position where I can interact with such a talented team. The volume of work in the development pipeline far exceeds the number of developer hours available to complete it, creating inevitable conflict between the clients (represented by support) and the developers. A key part of the role is choosing your battles and judging where it is possible to push and how much.
Any advice for prospective candidates?
"It's okay to not know" as well as "Don't be afraid to ask".
What is your proudest moment at OTGS?
I don't work in front-line support so much now, but over the years there have been a succession of times where a client presented with some seemingly intractable problem. Together, we iterated to a solution that had at first seemed to be out of reach. This happened often enough and certainly made up for some of the more mundane requests for help.
Do you recall any embarrassing moment at work?
Even though at my morning meetings I'm still wearing pyjama bottoms out-of-sight, it was probably some unintended reply-to-all I've conveniently blanked from my mind!
If you could change one thing about working here, what would it be?
The wish list would be a 3-day weekend, not because I'm lazy but because I'm busy outside of work and the weekend never seems long enough.