Creating a company culture that's inclusive and supportive is vital for employee wellbeing and performance, even more so when your workforce is remote. But finding creative ways to interact, collaborate, and explore can be challenging.
OnTheGoSystems was "born remote", so we've always recognized the importance of nurturing a social and collaborative environment.
From daily warm-up exercises and virtual coffee breaks to annual company-wide competitions and incentives, we always support strong communication and creative, inclusive interaction. And it often involves expressing ourselves in fun and unique ways…
OnTheGoSystem's 2021 DIY Contest
There's a tremendous amount of talent in every department of OnTheGoSystems, and we like to give everyone the opportunity to express themselves and share their talents among the community.
Two years ago, we held an art contest and received some outstanding submissions showcasing various styles of creativity and artistry.
For this year's competition, we ran a do-it-yourself (DIY) Contest, giving team members the opportunity to come up with creative inventions inspired by their interests and materials and tools they had at hand.
A Supportive Community Spirit
As with the previous challenge, the entrants were also invited to base their creations on some of the OnTheGoSystems Core Values:
Quality first
Excellent support
Open-mindedness & creativity
Positive attitude
Honesty
The competition was a resounding success, and we received 10 exceptional submissions from across the company.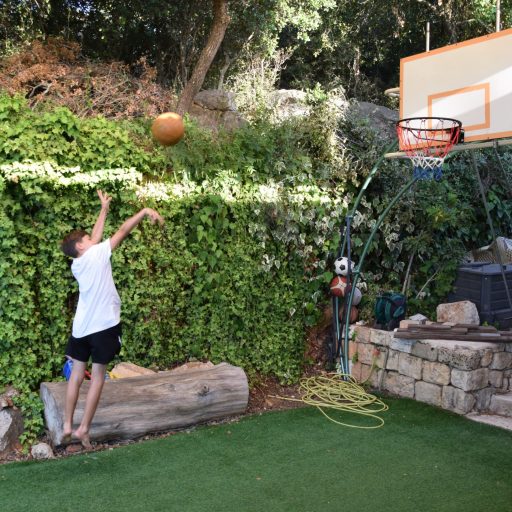 All team members were asked to vote for their favorite piece, with voting considerations including:
How creative the piece is
How it was presented
The levels of involved skills
And the Winners Were…
With the quality of submissions so high, we all had a tough time deciding on who should win. When all votes were counted, Itamar Ron, from WPML Support, was revealed as the winner with his incredible DIY backyard basketball creation. Luis Sacristán, a Toolset Developer, came in second place with his The Simpsons-inspired cartoon version of his team.
Itamar and Luis have both received a voucher to spend on something related to their hobbies; and of course, more importantly, they've had the opportunity to express themselves and showcase their great talents to the rest of the OTGS community and beyond.
Words of Insight and Wisdom
We took the opportunity to interview both of the winners, and here's what they said:
Itamar Ron
"I invested a lot of time and effort in this backyard basketball project. ​​I've been working on it in my free time and on weekends for about two and a half months.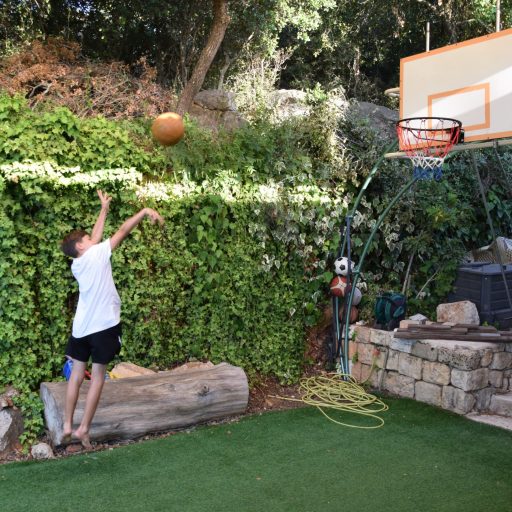 "My wife and I have four boys (22, 19, 15, 11). We live in a small community village in the northwest part of Israel. What makes me most satisfied is being at home with my little growing family.
"As a child, I loved to go with my father to his work. He was a building contractor. So I try to get my boys interested in doing something together. This DIY project was an excellent opportunity to spend time with my little boy (11). This project is for him and his friends. And by working with him on this, I got to spend time with him, teach him technical stuff, and show him how much I care for him and how much his passion for basketball matters to me.
"What inspires me most is the people I work with. The seriousness that people here take with their work. The pleasant way we communicate with each other. The diversity of backgrounds that we all come from. And the way we all accept and respect each other."
"At OTGS we say, "Happy people make great products." And this is precisely the point here. I get the most creative when I need to solve technical issues. Home DIY projects like this make me happy and give me the energy to keep up with daily tasks and routines."
When asked what his advice would be for someone looking to be successful, Itamar responded:
"Whenever you are doing something, do it with intention. Do it with all your heart. While creating, think about how you can improve in a way that would benefit others and yourself. Communicate your ideas clearly and cohesively, and you can succeed. This is true for anything in life."
Luis Sacristán
"I usually like to do these kinds of cartoons, so after years of watching people sit in the same position in our daily meetings, I thought… why not? To make it funny, I thought The Simpsons could be a good choice to base it on. Using Krita and a graphic tablet, I drew over the images following the lines of the face, eyes, etc.
When asked how he feels his project tied into the OTGS Core Values, Luis said:
"I think "positive attitude". I wasn't sure I was going to make it, but I had a positive attitude and I finally finished it.