Adelance is a new project that we've started, which combines software development and physical activities. The purpose of Adelance is to bring people together through social dance classes.
Why should a software development company like OnTheGoSystems go into a project like this?
I'm an avid tango dancer. I've been dancing tango since I lived in Argentina 10 years ago. Since then, social dance has been part of my life and travel.
I danced in Argentina, Israel, USA and several European countries. Everywhere I went I noticed that the dance was often an excuse for a social activity. People went to dance classes and milongas (the dance parties) mostly to socialize. Tango to me was like golf is for many others. I love the activity itself, and I also love the social interactions that come with it.
Social dance makes people happy. If there ever was a good reason to start a new business, making people happy should be high on the list.
Being a marketer and developer, I noticed some things that we can do to make social dancing more popular (and make more people happy). So, we've started our Adelance project. Adelance will be a network of social dance studios, working as one global club. It will allow people to meet and connect with others nearby them and on the other side of the planet.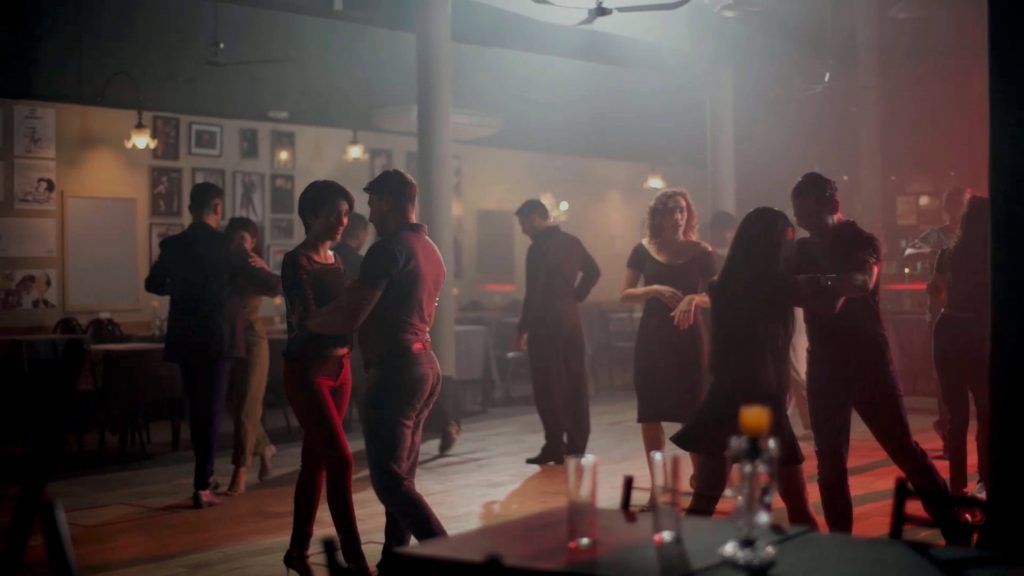 We're developing our Adelance App, which will be the hub for both class reservation and online connections. Adelance members will be able to send contact requests to others in our network, but only to those who participate in the same physical activity. For example, if you've seen a nice woman in one of the classes, you can say "hello" in the studio, or send her a contact request from the app.
This way, contact requests from inside the Adelance App are very personal. You really know who's contacting you and who you're contacting. There are no fake or "polished" profiles. No need to use or fear Photoshop editing and no worrying about how it will be when you actually meet. You've already seen each other.
Join our Adelance classes
The first (temporary) Adelance studio is already live and kicking. We're in the process of building our own studio in the center of Madrid (next to Callao, which is the Times Square of Madrid). We're building the business now, including our app and marketing team.
You can see some photos and videos of our recent classes in Adelance's Instagram account.
If you're in Madrid and want to meet new people, join Adelance. In the next months, we'll be expanding in Spain and then into more countries.