You don't need to read countless blogs and articles about working remotely to know how important it is to stay connected. Without face-to-face contact and casual small talk by the water cooler, it can be all too easy to start feeling disconnected.
OnTheGoSystems has been a fully remote company since day one, but that doesn't mean we haven't had to work hard to build and maintain relationships. While we can't exactly stop by each other's desks for a chat, we've found a few virtual ways to stay in touch.
Connecting Through Team Building Activities
Healthy work relationships require a unique combination of effective communication, support, and teamwork. Naturally, the best way to develop them is by getting to know each other.
If you're part of a remote team, you probably already know that while socializing may be slightly more challenging, it's not impossible. There's a fair share of ways to get to know your coworkers. Virtual coffee breaks and informal "Water Cooler" channels on communication platforms such as Slack or Mattermost are a great way to engage in some small talk and get a taste of random, in-office banter. Casual video calls allow you to pick up on small nuances and keep the conversation going, even when physical distance is involved.
These informal conversations can quickly become a part of your everyday routine and come as naturally as stopping a co-worker in the hallway to ask how they're doing.
Let's face it though – most connections are made at parties or events where people can loosen up and play fun games. For remote workers, the opportunity to meet in-person is invaluable, which is why we organize a company-wide event at least once a year. However, they can only happen so often, especially if your co-workers are distributed all over the world.
Introducing virtual team building activities gives your team the opportunity to have some fun, forget about work, and bond over shared memories.
At OnTheGoSystems, we're always looking for new ways to build long-lasting connections. Although it wasn't easy, we've gone ahead and chosen our top 3 team building activities.
Ready, Set, Escape – The Escape Room Challenge
We know what you're thinking – how can a team escape from a room together when there's no way for them to actually be in the same room?
The truth is, virtual escape rooms can be just as fun and challenging as the in-person ones. They're a great way to bring team members together and distribute strengths.
A couple of weeks ago, members of our Design and Content teams took the virtual escape room experience for a test run. When they first joined the Zoom meeting, no one knew what to expect, but the Game Master was there to welcome them and introduce everyone to the rules of the game.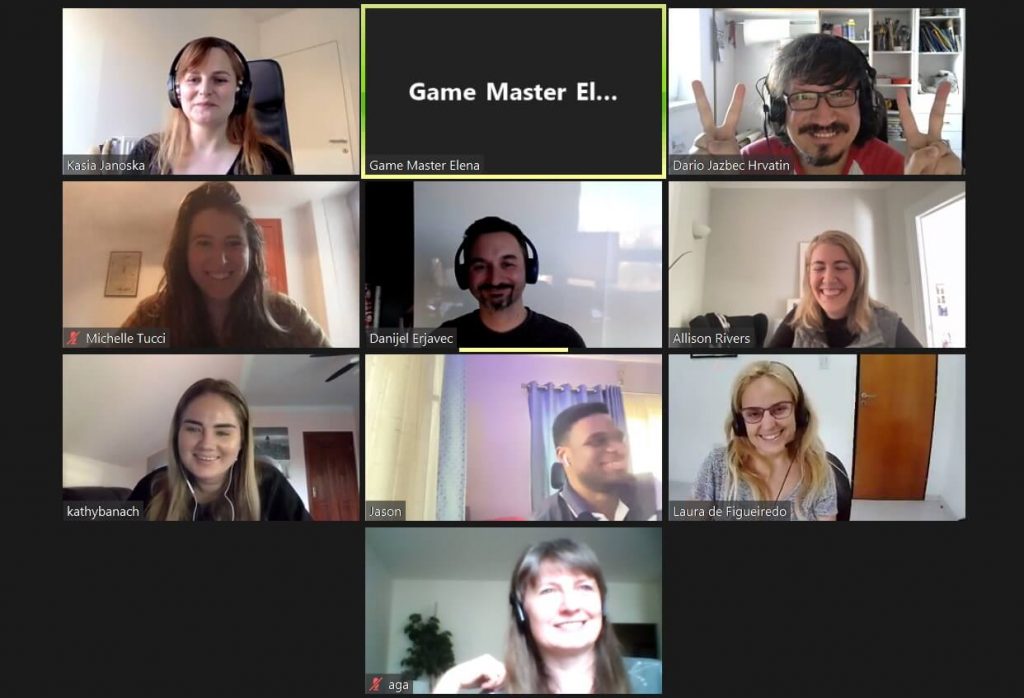 There are different themes to choose from (and we'll surely try them all at some point), but this time around, our team members faced the Pharaoh Quest. The goal: to infiltrate a newly discovered pyramid and discover who might be buried there.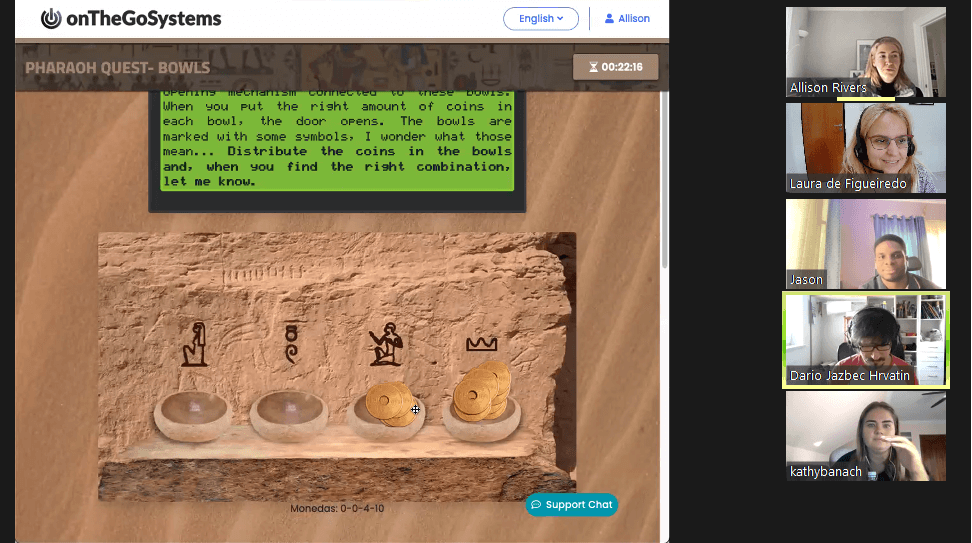 It was challenging at first, and both the A-Team and Mummy Seekers needed clues from our Game Master to get past the first stage. However, they quickly fell into a rhythm and raced against time (and one another!) to solve the mystery. Each team member had different pieces of the complex puzzle, so working together was a must.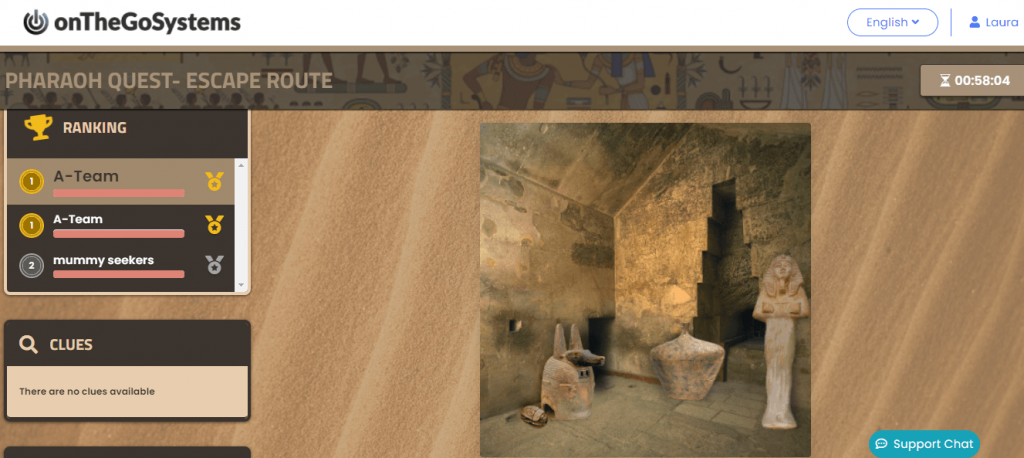 It was a tight race until the very end. The A-Team needed almost 47 minute to escape, and the Mummy Seekers escaped in just over 48 minutes.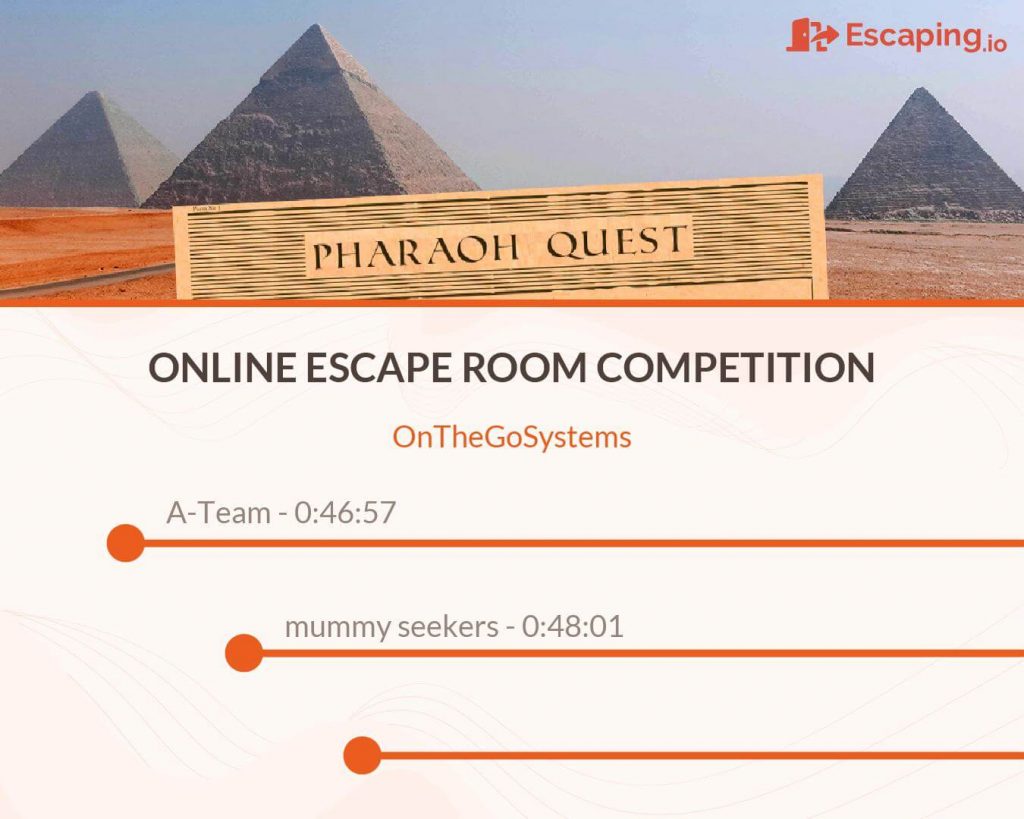 As exciting as reaching the finish line was, the most exciting moments took place during the competition. Everyone got to shine in their own way. Some of our team members showed off their mathematical skills, while others put their imaginations to the test.
More importantly, it was an out-of-the-box way to connect and work together to achieve a common objective.
On The Hunt for Clues – The Scavenger Hunt
If you start reminiscing about your childhood, chances are some of your fondest memories will include scavenger hunts. And it's no surprise why – they're a great way to share some laughs and give just the slightest hint of an adrenaline rush.
In the remote workplace, virtual scavenger hunts are one of the simplest ways for teams to connect. For starters, any place and every place is good for one, be it your living room, study, or dining room. You also don't need to prepare much more than a list of things for your teammates to find.
During our most recent virtual scavenger hunt, our fellow colleagues were given a predetermined list of 16 objectives. Our customized list included:
Hunting down specific items, such as a red mug and favorite kitchen utensil
Selfies with a pet, child, or plant (everyone has to have at least one of these… right?)
Karaoke (because no team meeting is complete if at least one person doesn't show off their singing skills)
With only 10 minutes to get through the list and an additional minute to send photo evidence to our moderator, our attendees really had to scramble to have a chance at winning.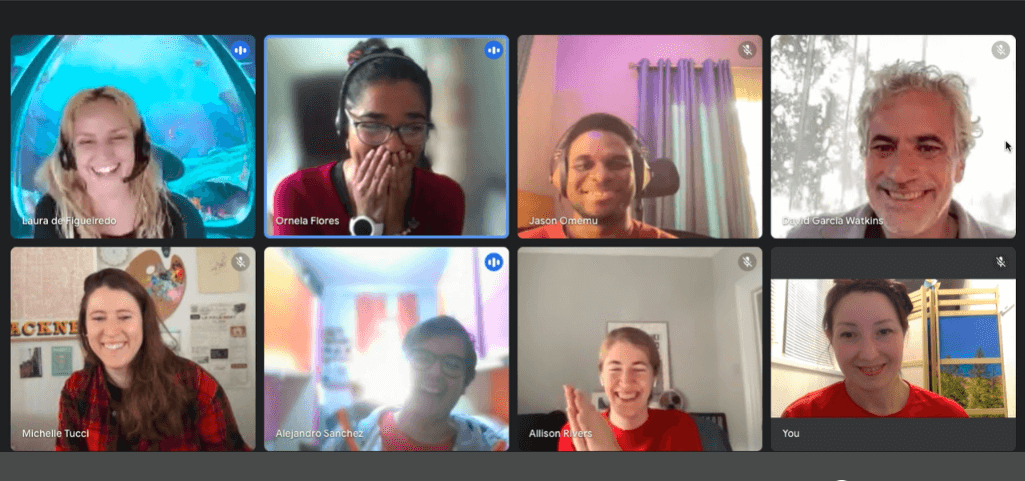 Although everyone brought their A game, there could only be one winner. This time, the trophy went to Alejandro Sanchez from our Support team, who sealed the win with his recreation of The Scream.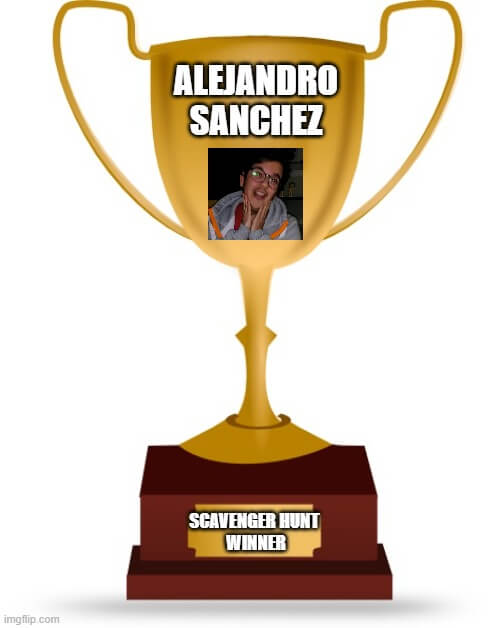 If our scavenger hunt taught us anything, it's that sometimes less really is more. A list of simple objectives may seem silly, but it's enough to get everyone to work together, exercise neurons, and engage in a bit of healthy competition.
The Chef and the Foodies – Virtual Cooking Sessions
What do you do when you have a diverse team from different geographical and cultural backgrounds?
The answer is: Embrace it.
Here at OnTheGoSystems, we use our cooking sessions as a way to share local traditions, experience new flavors, and travel the world. All of this without needing to leave the comfort of our own homes.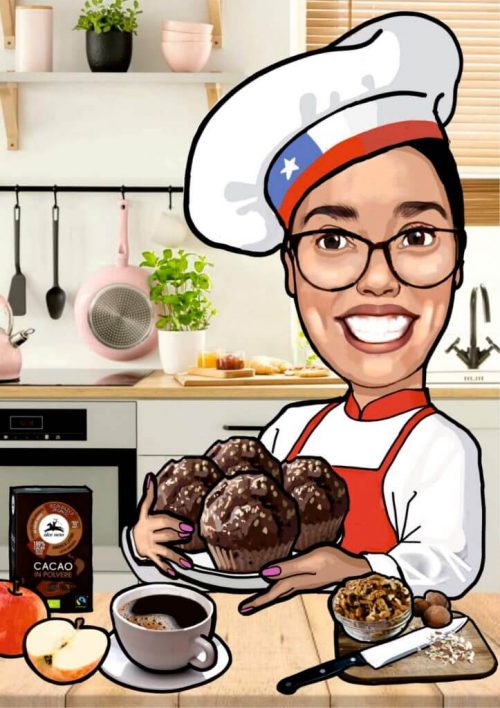 You can see what we've cooked up in the past by checking out our blog post about Connecting Your Remote Team Through Live Cooking Sessions.
Don't Stop Having Fun
As our team building activities have shown us, you don't need to be sitting side-by-side to have fun! Virtual team-building activities can help you and your coworkers relax and get to know one another on a more personal level.
It may take a bit of creativity and thinking outside of the box to come up with the right virtual team building activities for your team, but the smiles and memories you'll get in exchange are worth it. At the end of the day, it's not what you're doing, but who you're doing it with that's most important.