After a long wait, WordCamp Asia 2023 finally took place, offering an exciting new regional WordPress conference.
Originally scheduled for 2020, this WordPress conference was postponed until this year because of the Covid pandemic. It was definitely worth the wait as it was like no other. Held in Bangkok, Thailand, it brought together developers, business owners, and enthusiasts from around the world to connect, learn, and grow.
Four members from OnTheGoSystems attended the event, and they were able to immerse themselves in an unparalleled experience that enabled them to expand their knowledge, connect with like-minded individuals, and build lasting relationships within the WordPress community.
About the Host City
Bangkok, the host city of WordCamp Asia 2023, is a bustling and mesmerizing destination that is surprisingly safe. Visitors can enjoy its amazing food, friendly people, and incredible sights, including temples, river rides, and shops. Despite the hot weather, the city is a great destination for anyone looking for adventure.
What We Loved About WordCamp Asia 2023
One of the great things about WordCamps is the range of benefits they offer attendees. Here are just a few of the things we enjoyed at WordCamp Asia 2023:
Networking: Attending WordCamps is a great way to connect with other WordPress enthusiasts from around the world. At WordCamp Asia 2023, we had the opportunity to meet with teams from all major companies in the WordPress ecosystem and share our own experiences and advice.
Learning: WordCamps offer a plethora of educational sessions covering various subjects such as business, marketing, development, and design. Attending talks across this range of topics allowed us to gain a deeper understanding of the latest trends and updates in the WordPress world.
Keeping up-to-date: The WordPress ecosystem is constantly evolving, and attending WordCamps is a great way to stay up-to-date with the latest developments. WordCamp Asia 2023 was no exception, with talks and announcements focused on the future of WordPress development.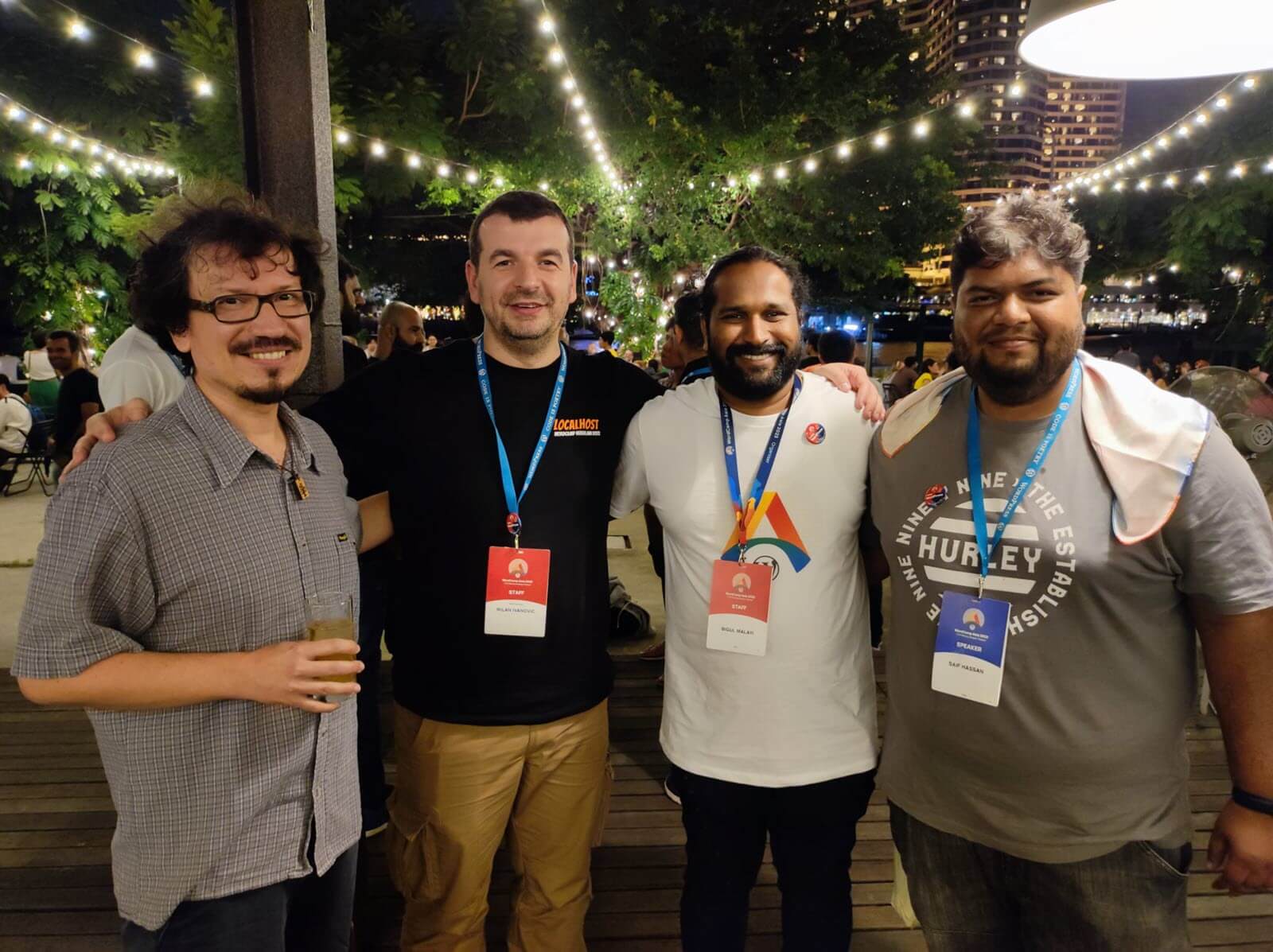 The Conference Experience
WordCamp Asia 2023 was an exceptionally well-organized event that took place at ICONSIAM, a stunning venue in Bangkok. The talks at the event covered a wide range of topics, including business-focused discussions, and development talks that catered to attendees at all skill levels, from beginners to advanced. With teams from all major WordPress companies in attendance, guests had the chance to network and learn from others.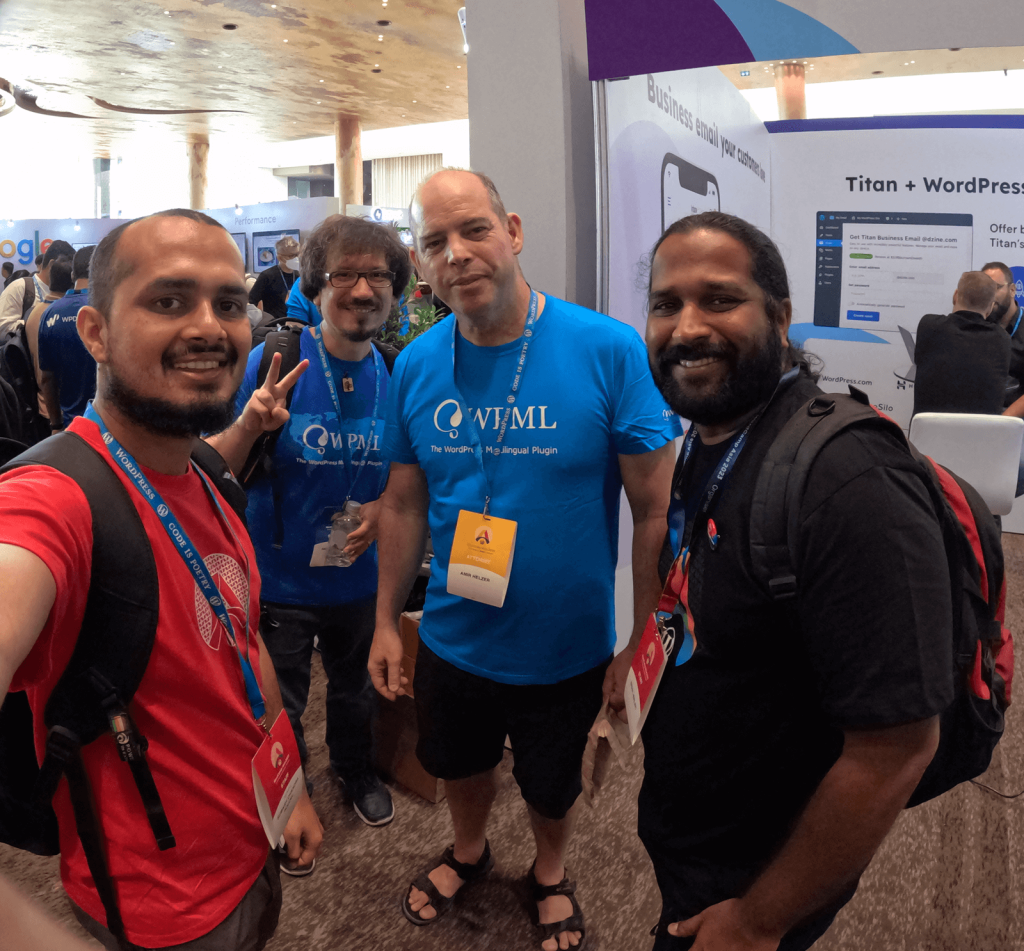 Contributing to WordCamp Asia 2023
WordCamps provide an opportunity to give back to the WordPress community. There are multiple ways to contribute. You can help organize it, participate as a member of the event's staff, present a talk, or join the Contributor day and help in any field you feel most comfortable with.
Organizing WordCamp Asia 2023
Furthermore, participating in the WordCamp organization itself is another fantastic way to contribute, which is precisely what we OTGSians did. Our very own Bigul Malayi served on the organizing team for WordCamp Asia 2023. A longstanding employee of OnTheGoSystems and a highly respected member of the Indian WordPress community, Bigul brought his extensive experience to ensure the successful execution of WordCamp Asia 2023.

Speaking at WordCamp Asia 2023
Finally, I was also lucky to be able to contribute to this WordCamp by presenting a talk titled "Take your WordPress site to another level using AI translations". Thanks to the engaged audience, I was able to answer many interesting questions at the end of the session.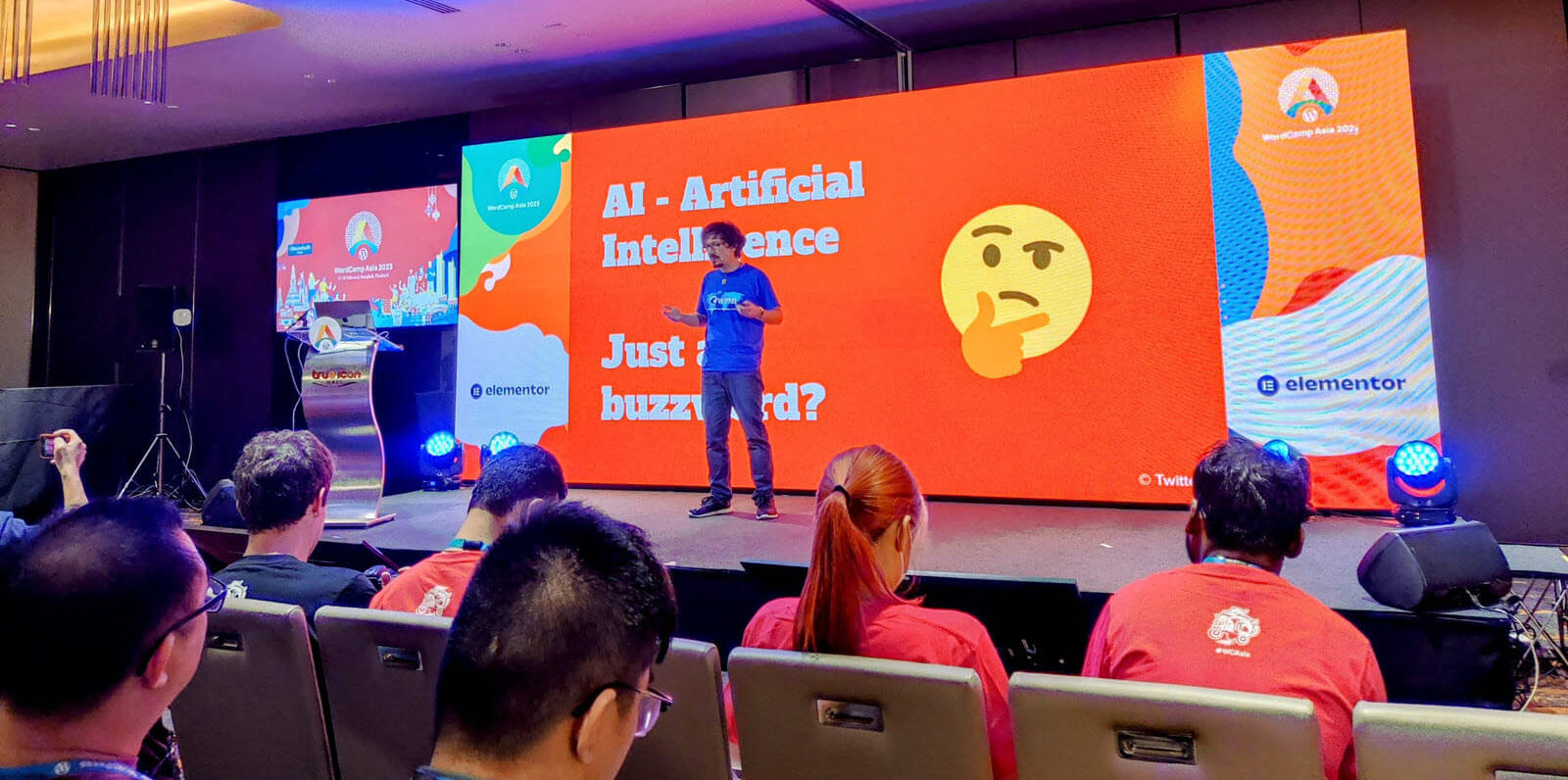 WordCamp Asia 2023 Contributor Day
Most WordCamps typically commence with a Contributor Day, where participants can make contributions to WordPress in various ways. This includes responding to support inquiries, translating themes and plugins, and contributing to core development. With something for everyone, there are countless ways to get involved.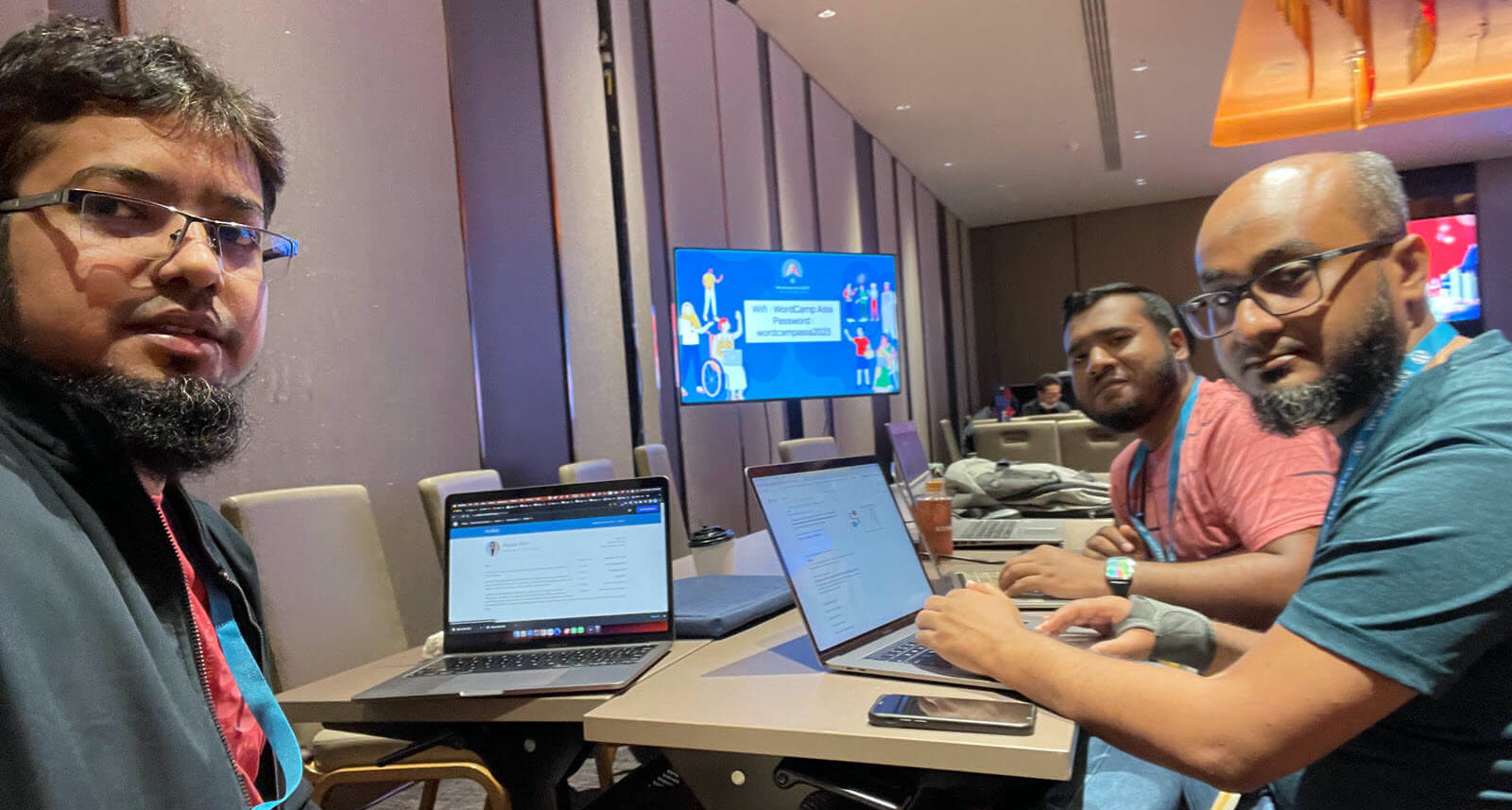 The Future of WordPress
Although Matt Mullenweg, the founder of WordPress, could not appear in person at WordCamp Asia 2023, he made a virtual appearance via video link to answer questions and announce Phase 3 of the Gutenberg project. He also announced his full support for organizing another big regional WordCamp event, this time in India, in 2024. This means WordCamp India will be a separate event from WordCamp Asia.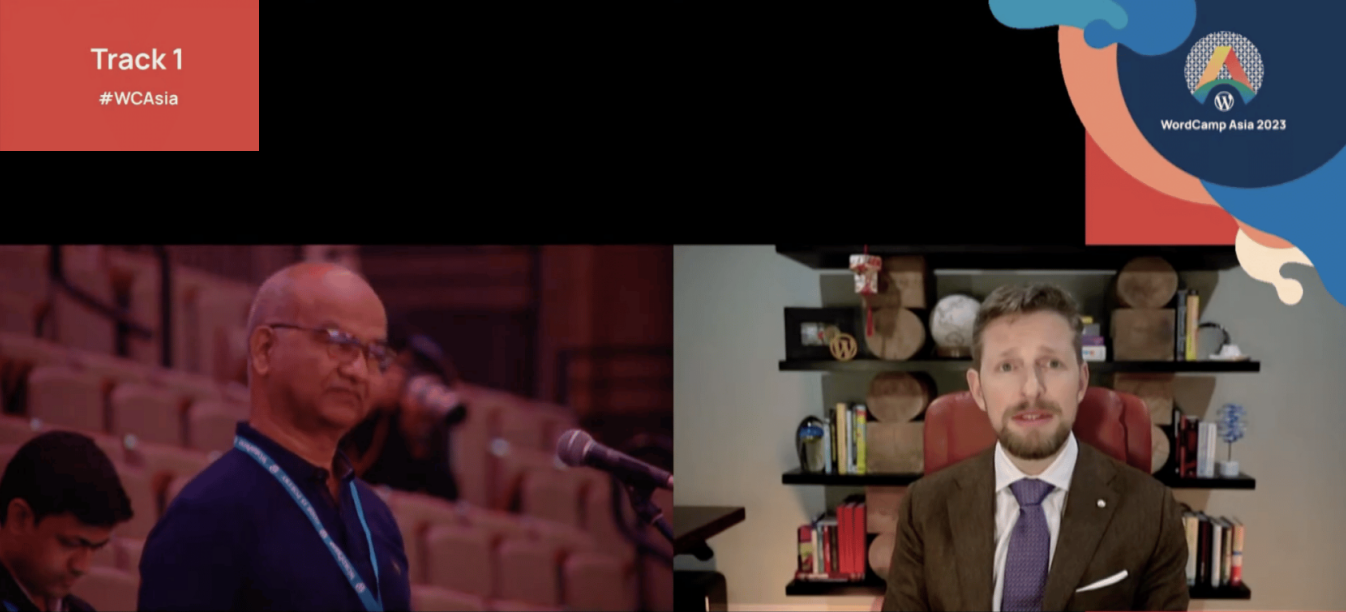 Continuing the WordCamp Asia Journey
We had an incredible experience at WordCamp Asia 2023, and we came away with new insights, connections, and inspiration that will undoubtedly impact our work. If you have the opportunity to attend a WordCamp in the future, they highly recommend it as a way to connect with others in the community, learn from industry leaders, and stay up-to-date with the latest WordPress developments.
Next year's WordCamp Asia will be held in Taipei, Taiwan, and they are excited to attend this new and exciting event.