As the world began to get a taste of "normal" living over the last few months, the travel bug started to hit a large part of the globe. With summer approaching in Europe, the energy was palpable, even for me all the way down in Cape Town, South Africa where our winter season was around the corner. So, what better time to plan an excursion to the opposite hemisphere?
As great as this may sound for the average traveller, for us South Africans there are many hurdles to overcome before any plans can become a reality. Besides the usual visa bureaucracy, the lingering effects of Covid would put some new obstacles in an already-challenging path.
Visa, admin, planning… and more planning
Luckily for me, working at OTGS opened up a good opportunity to plan my travels around two things:
The annual WordCamp Europe, which would be taking place in Porto
The Adelance studio in Madrid
Since I would be travelling to the other side of the world, it would only make sense for me to stay as long as possible post-conference. In addition, the fact that we all work entirely remotely meant that, for the first time in my life, I would be able to easily sustain myself and continue with my tasks whilst globe-trotting.
On paper, this sounded great. In practice, it took an extreme amount of effort to materialise. Let me explain:
As mentioned, Covid regulations would create some extra obstacles. For example, since I needed to plan my travels months in advance, I was never entirely sure if I would need to allow time to quarantine upon arrival in the EU. Information was constantly changing, and government websites were pretty unreliable.
I still had to go through the 'regular' visa checklist for South Africans travelling to the EU. It had been 3 years since I had last done this, so I had already forgotten some of the nuances of the process. For South Africans, it's notoriously difficult, and I got an unfriendly reminder of this when I checked the requirements for Spain (the country through which I would be applying).
After considering all the angles and procedures I would need to go through, I was close to just giving up. But these opportunities don't come around often, so I persisted.
The real key was having a company like OTGS behind me. They helped with letters, justifications and anything else I needed to prove my case to the Spanish consulate.
After months of planning, I had finally organised all the necessary documents including, but not limited to: Bank statements, proof of employment, invitation letters, proof of residence, return flights, and accommodation reservations.
Unfortunately, the stress didn't end with the visa appointment. I still had to wait two weeks for my passport to be returned. Luckily for me, my visa was accepted! But only once I actually crossed the border into Spain would I be able to feel some sort of relief.
Finally, I still had some concerns about whether I would be able to handle my tasks productively in totally different environments. But only time would tell…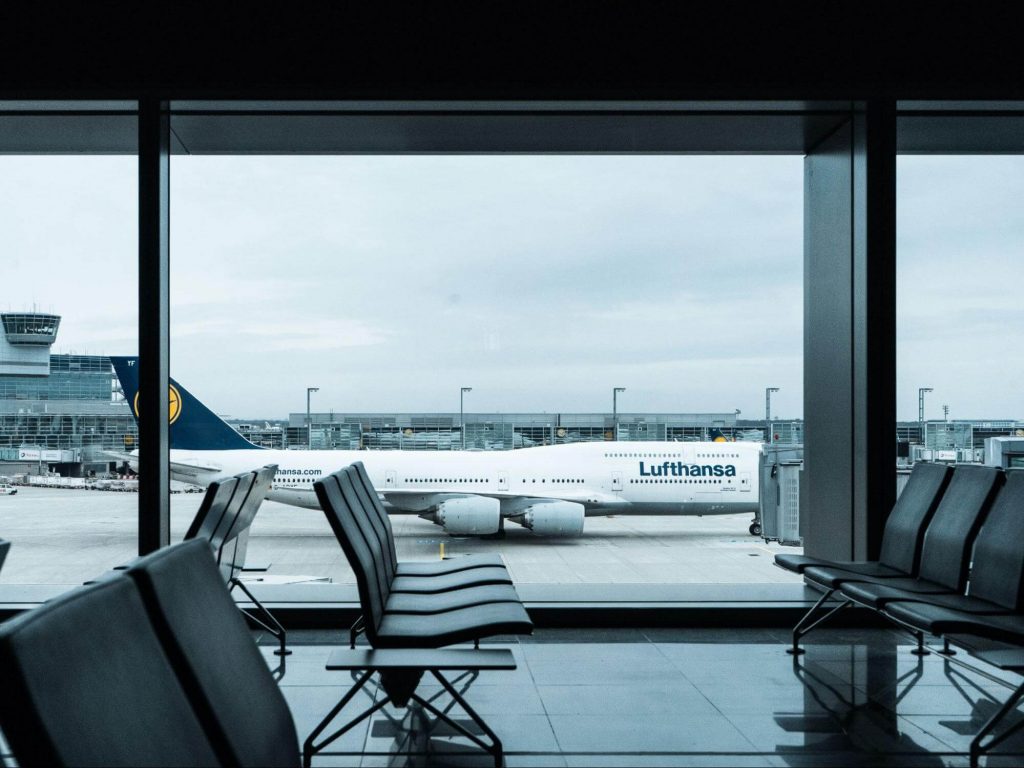 The journey begins (after passport control)
So, after approximately 2 months of planning and appointments, the day finally arrived when I could pack my bags and make my way to Cape Town International Airport. It was surprisingly stress-free considering some of the Covid protocols still in place. And with a stopover in Dubai and approximately 18 hours of total transit, I finally landed in Madrid, Spain!
Next, it was time to get through security and passport control. As mentioned, for us South Africans this is always a bit of a nerve-wracking experience, but this time it was smooth sailing! One look at my visa and the border security signalled my way through to baggage collection and off I went. One simple train ride to the Sol station later, I was met by the amazing energy of the bustling city centre. Everyone seemed to be in great spirits, and it finally set in that I was over 8,000 kilometres away from my hometown.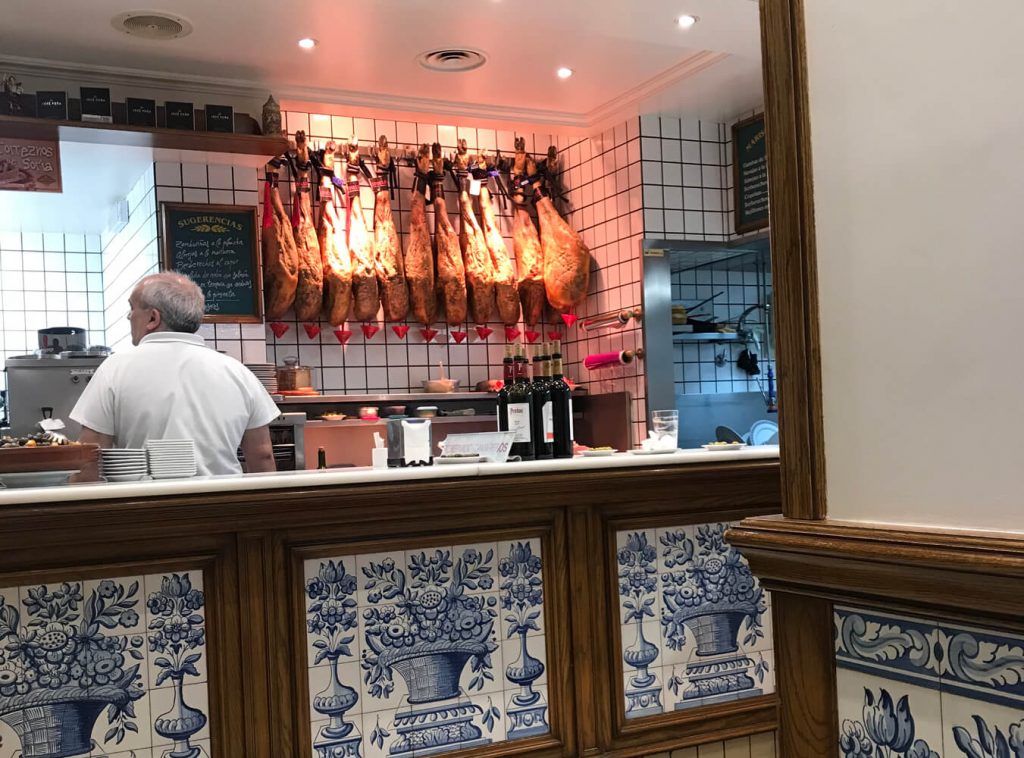 Meeting our CEO and learning how to dance
After a few days of adjusting to getting my daily tasks done in a new environment, it was finally time to meet Amir (the company founder/CEO). Having only ever interacted online, spending a bit of time in Madrid gave me the perfect opportunity to be with him in person. He and his family gave me a great mini-tour of the city centre and we had some wonderful exchanges about our lives, careers, and aspirations.
Part of my intention of being in Spain was also to visit the Adelance studio. Adelance is a social dance project that was born out of Amir's passion for dance and desire to reconnect people after the pandemic. Since I started at OTGS over 1 year ago, I had heard much about this project, but never really had the opportunity to engage with it in a meaningful way. I always found it interesting, and hoped that someday I would have the chance to get more involved.
So, when I was in Madrid and had the opportunity to go to one of the classes, I welcomed the opportunity with open arms! And speaking of 'open arms', this was the greeting I received when entering the studio. Everyone was super lovely and welcoming, and although I was initially a bit nervous about making a fool of myself with the dance sequences, this feeling quickly dropped. The class was great fun and was attended by different people of different ages, skill levels, and backgrounds.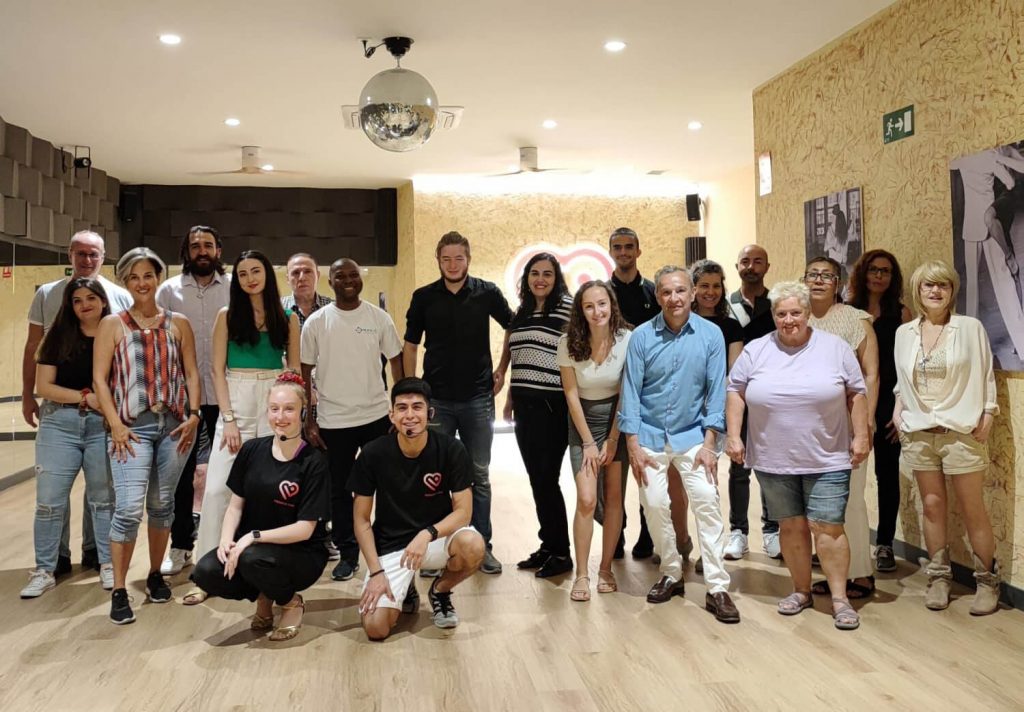 I met some wonderful people, and the idea of the Adelance project finally made complete sense to me. After many months of social distancing, it was really great to be engaging with 'strangers' again, and although I thought it would be challenging, the environment that Adelance created made it very easy to feel relaxed and comfortable.
In general, having all these personal interactions really made me feel more connected with OTGS as a whole, so I was excited to meet even more colleagues in-person at WordCamp in Porto.
Dealing with curveballs and making the most of WCEU
Unfortunately, towards the end of my time in Madrid, I fell ill. Of course Covid was the first thing that came to mind, but luckily it wasn't. This just meant a few days of meds and rest, but my time was running out as I needed to make sure I was healthy enough to board my flight to Porto!
Long story short (and with the kind help of Amir's family), I made it to the airport, and off I went on my next adventure.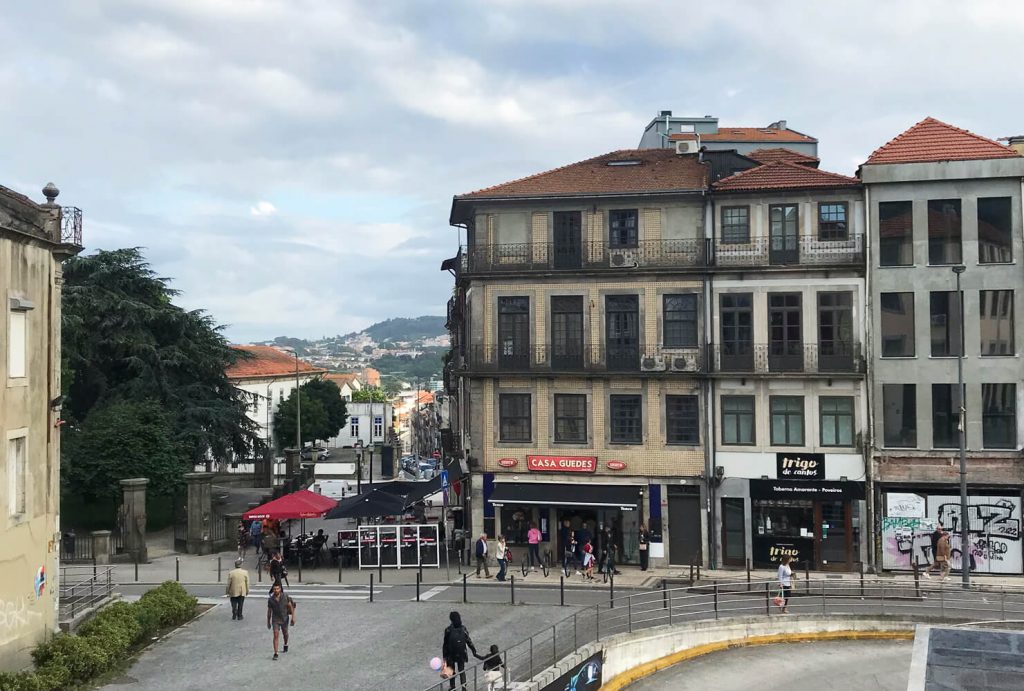 The days leading up to the conference were challenging to say the least, but I pushed through. And I'm glad I did as WCEU proved to be a valuable experience on many levels:
I was finally able to meet some more of my colleagues in-person. After more than a year of Zoom calls, Mattermost chats, YouTrack tickets, and email threads, it was fantastic to have interactions in the flesh. I believe this really strengthened my core bond with the team.
Similarly, when meeting our compatibility and marketing partners (who I had only interacted with online) there was a great sense of joy and comradery between us. Meeting in-person also gave us an extra level of commitment to pushing projects forward and collaborating more cooperatively. In addition, meeting and approaching new partners felt like an entirely different experience as we no longer had the benefit of a well written introductory email to break the ice!
WCEU was also my first true 'business conference' experience. It was great to learn about the dynamics of these types of events. I did my best to get the most out of it, but also quickly learnt about some of its pros and cons, especially as it relates to marketing and partnerships activities.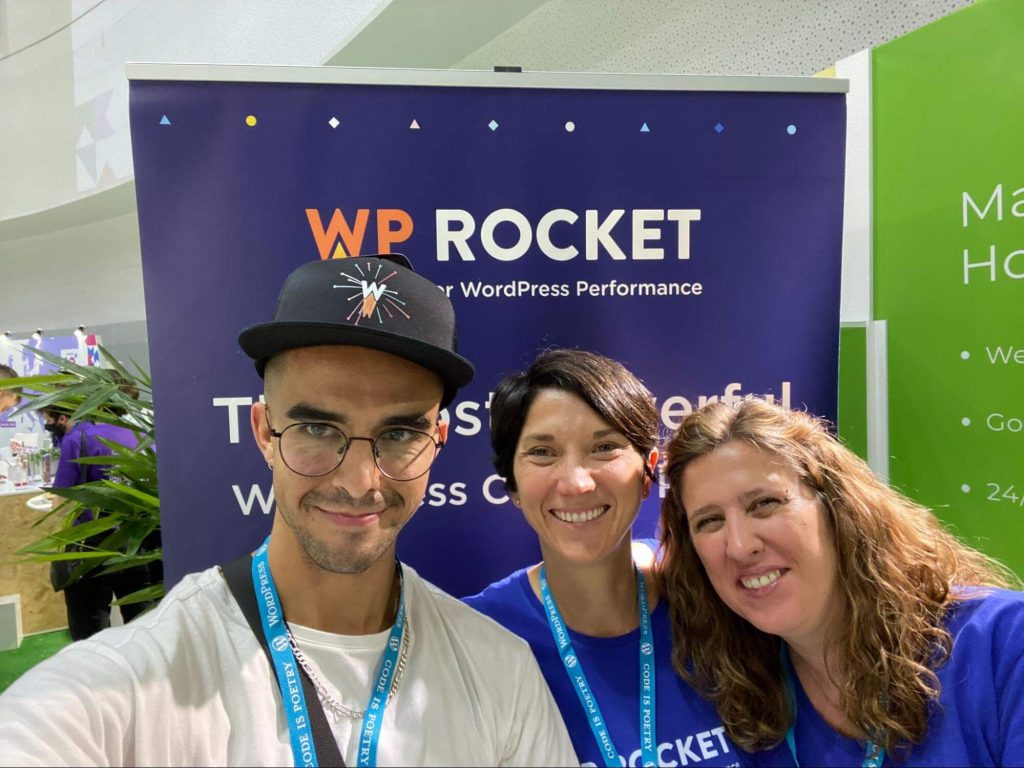 What have I learned so far?
Throughout June I have been engaging in follow ups with partners, and in most cases the results have been positive and in line with my initial expectations. And as I continue to travel in Europe, I have started to develop a good rhythm and balance between getting work done efficiently, seeing friends, and soaking up my new surroundings.
At first I thought it would've been far more challenging, but in the end it has proven to be a healthy experience. Having spent many, many years working from home in Cape Town, the ability to remove myself from that environment (even just for 2 months) has so far allowed me to have a physical and mental reset.
Even though I haven't had as much time for sightseeing and 'touristy' things, the mere fact that I am able to just be here is a huge privilege and I have no doubt that upon my return to South Africa I will be feeling refreshed and full of energy and inspiration!
And finally, out of the life lessons learned so far, the one that sticks out the most is "be resilient". Whether it was the visa procedures, getting sick in Madrid, or missing connecting flights on my way to Berlin, I learned that resilience is an important component of life, business, and social interactions. When applied correctly, it will help you get over obstacles and achieve positive outcomes.